Posted by Quickfit Blinds & Curtains on 24th Feb 2018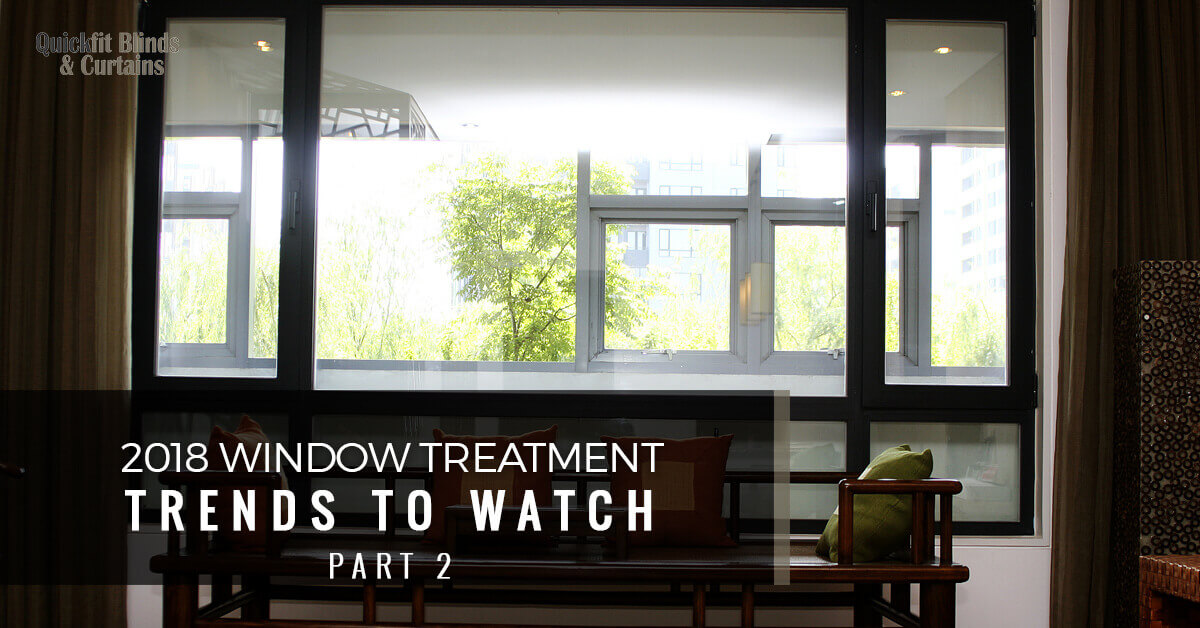 Whether you are choosing window coverings for a new home or you have decided it is time to replace your current treatments, shopping for new blinds and curtains can be a little overwhelming. In our last post, we reviewed a few of 2018's most popular window treatment trends, and today, we will continue our review to help you make your design experience as easy as possible. At Quickfit Blinds & Curtains, we offer the best value on blockout eyelet curtains and roller blinds in Australia and we would love to help you choose the right treatment for your windows! Shop our online catalogue now or call us at 0422584155 to get started!
Current Window Covering Trends Continued
Metallics
In the world of high fashion, it is not unusual to see glitzy fabrics adorning the models as they introduce the season's latest trends. For the world of interior design, however, curtains made from shimmery metallic materials haven't been commonplace until recent months. In fact, silver-, gold-, and bronze-coloured materials have made quite the name for themselves in the decorating world, and many homeowners are choosing to pair metallic-coloured window treatments with their home decor. When draped from a classic black rod, these treatments add instant elegance to any space.
Whether you're shopping for shimmery sheer curtains or metallic-inspired blockout eyelet curtains, Quickfit Blinds & Curtains has all the latest trends at styles you want. Browse our wide selection today!
Layers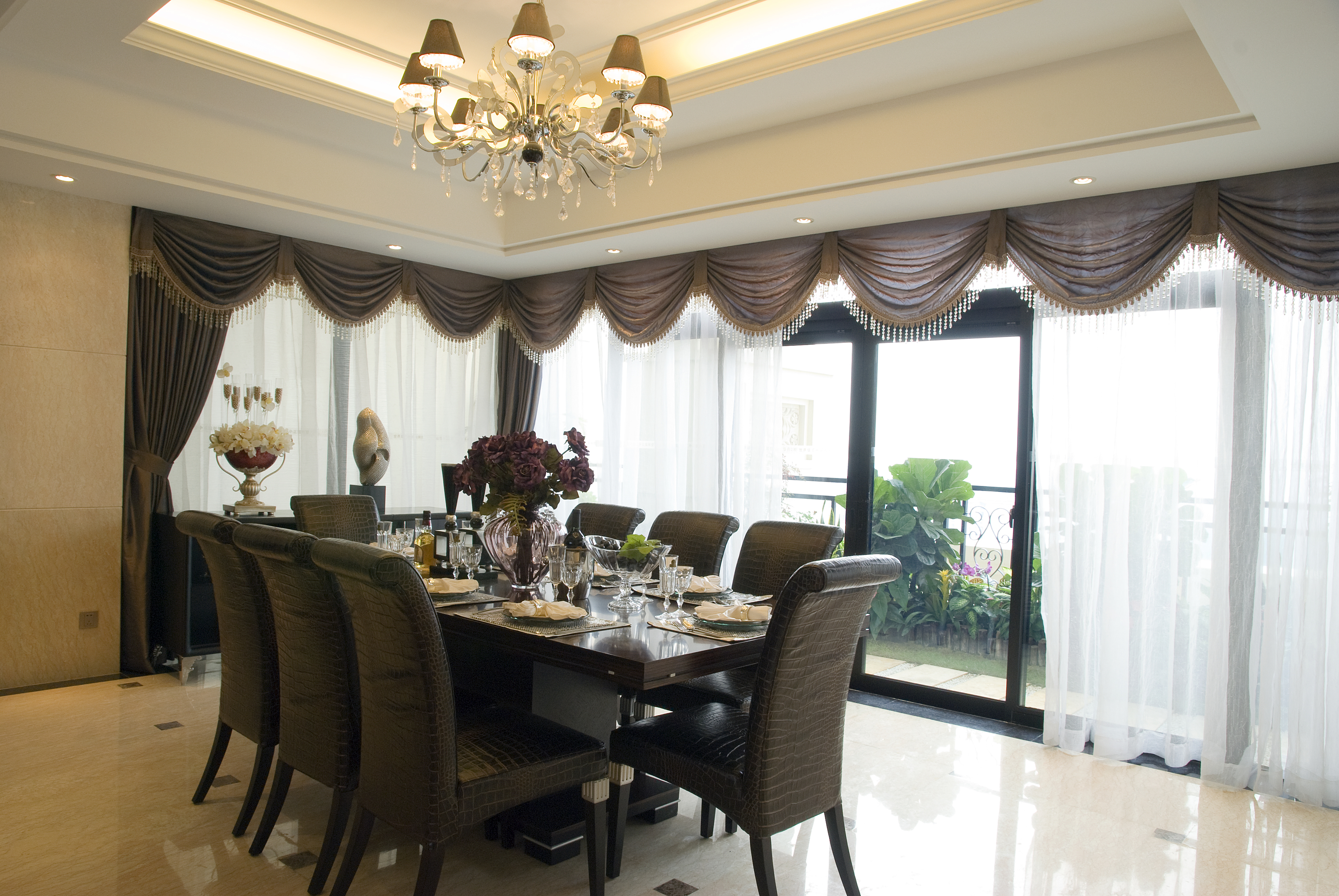 A simple roller shade or an individual curtain set might perform their intended task of keeping the light out of a room, but when installed alone, they can look a little ho-hum. Layering window coverings has really become quite the popular trend in interior design, and although the finished project looks quite complex, this is a very simple look to create. To start, select a set of blinds that suits your style preference and install them on the inside of your window opening so they are flush with the room's wall. If you have an odd-sized window, our made-to-measure blinds are an excellent solution. Next, select a set of modern curtains to install over the blinds — we recommend decorator curtains paired with sheer curtains. Before you know it, you'll have a stunning window treatment that is both affordable and on-trend!
Natural Elements
Having been in high demand for decades, fabrics that include natural elements are always trending in the world of window coverings. If you are considering swapping out your traditional satin or damask curtains to achieve a more earthy, sustainable look, there is no better way to bring nature indoors than by choosing modern curtains that are made from organic materials. For example, pairing a set of bamboo roller shades with sheer linen-like panels is a simple way to create a natural-looking window treatment, and it allows you to embrace and practice the layering effect we just reviewed. Remember that natural elements are designed to feel light and airy, so take care when choosing your colour choice and material for your curtains.
Alternative Neutrals
In part one of this post, we reviewed that some neutral colours are taking a back seat to more bold and graphic patterns. While some will forever view white, ecru, and beige as timeless, classic colours, these ever-popular hues are finding themselves being replaced with darker, alternative neutrals like charcoal and slate. As you shop for modern curtains, you are likely to notice many options available in these bold neutral shades, and many homeowners are choosing them to add sophistication to a room by elegantly framing large windows with floor-length treatments. In addition to fashionable aesthetics, the darker appearance lends itself well to darkening a room quickly.
Thinking about making the leap to darker alternative neutral window treatments? Check out our Como Premium Blockout Eyelet Curtains in charcoal or our Sorento Blockout Eyelet Curtain in black. Either is sure to make a dramatic, beautiful statement in your home!
Australia's Best Value for Custom Curtains
Are you ready to take your interior design to the next level? Quickfit Blinds & Curtains is here to help you with all of your window covering needs! From custom-made curtains to the leading styles and designs in blockout eyelet curtains, you'll find everything you need in our expansive inventory. With $9.95 flat-rate delivery on all ready-made items, you won't find a better value in Australia or New Zealand. Shop for your new blinds and curtains today!