Colour is without a doubt, one of the most powerful design elements available to us, especially so when it comes to interior decorating. How do we know this? If you think about it, colour is such a powerful and prominent presence in our interior design schemes that we notice it both when it's used and even when it's missing. Colour is also the driving force behind the majority of discussions surrounding the decorating process for both home and office spaces. On top of all of this, colour can be used in a variety of ways to help an interior space become fully aligned with the purpose behind your interior design plans. Today, our own designers here at QuickFit will dive into the discipline of designing with colour by looking at how to decorate your interiors using the shop by colour function on our online store. Alongside this, we'll also be sharing a few other interior design tips, tricks and tools that have all been designed to help you use colour perfectly throughout all of your home's interiors.
5 Interior Design Tips For Decorating With Colour
1. Find inspiration In The Real World
A good decoration plan begins with good ideas. What inspires you? Are you inspired by the beach, by the city, by Uluru? You can harbour these inspirations to help guide you in your colour selections process. Pick out a few colours that represent all your favourite places across the globe, and then use those colours throughout your interior design scheme. For example, if you're inspired by the beach, you may love these velvet light blue blockout curtains.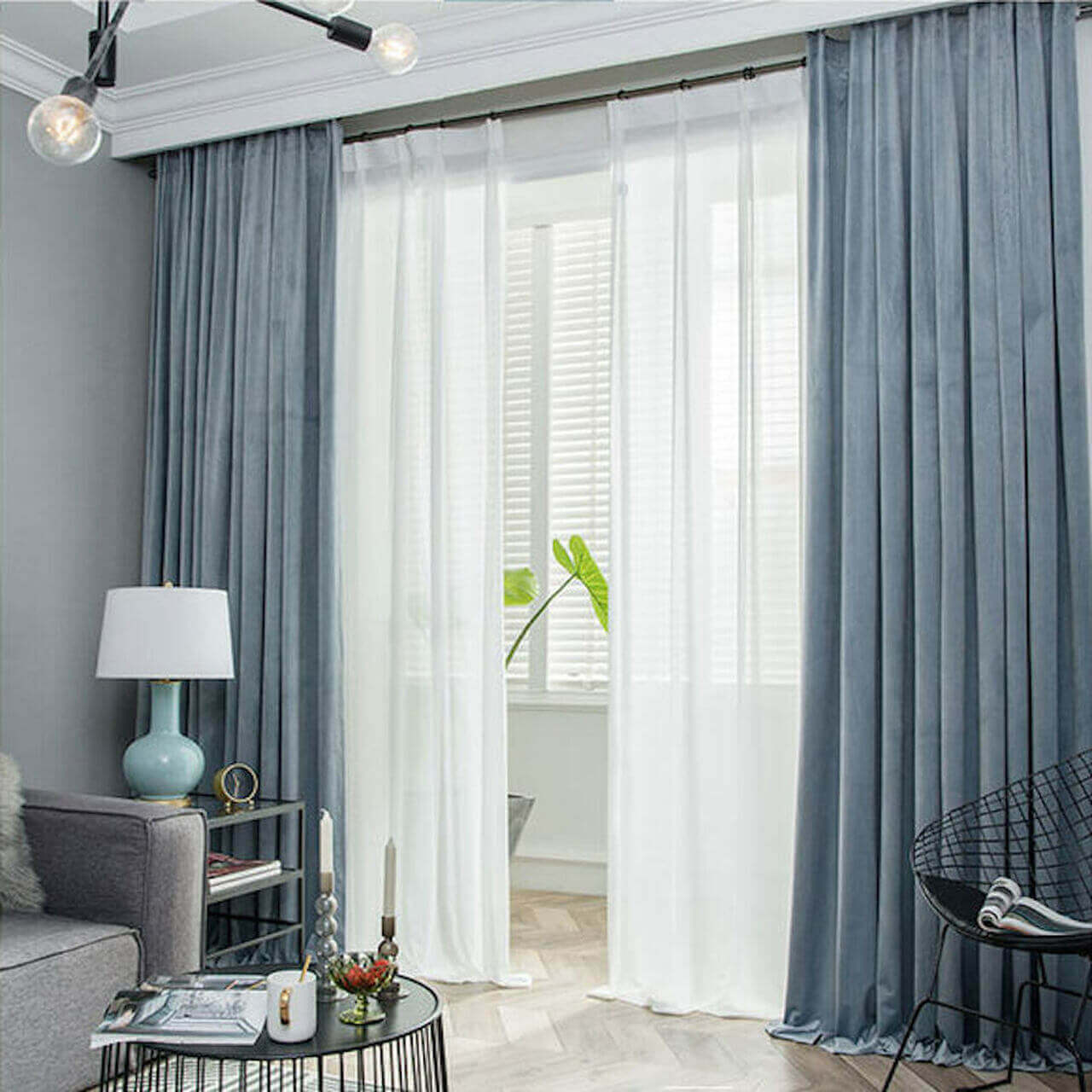 If you already have a lot of colour present in your home, sometimes more neutral curtains might do the trick. Choosing neutral tones for your curtains means it will be easier to update the colour scheme of your tchotchkes and furniture over time, without having to change absolutely everything, as neutral colour palettes are known for their incredible versatility. If neutral curtains are something you'd like to pursue, why not try our Vintage Linen Curtains available online at QuickFit?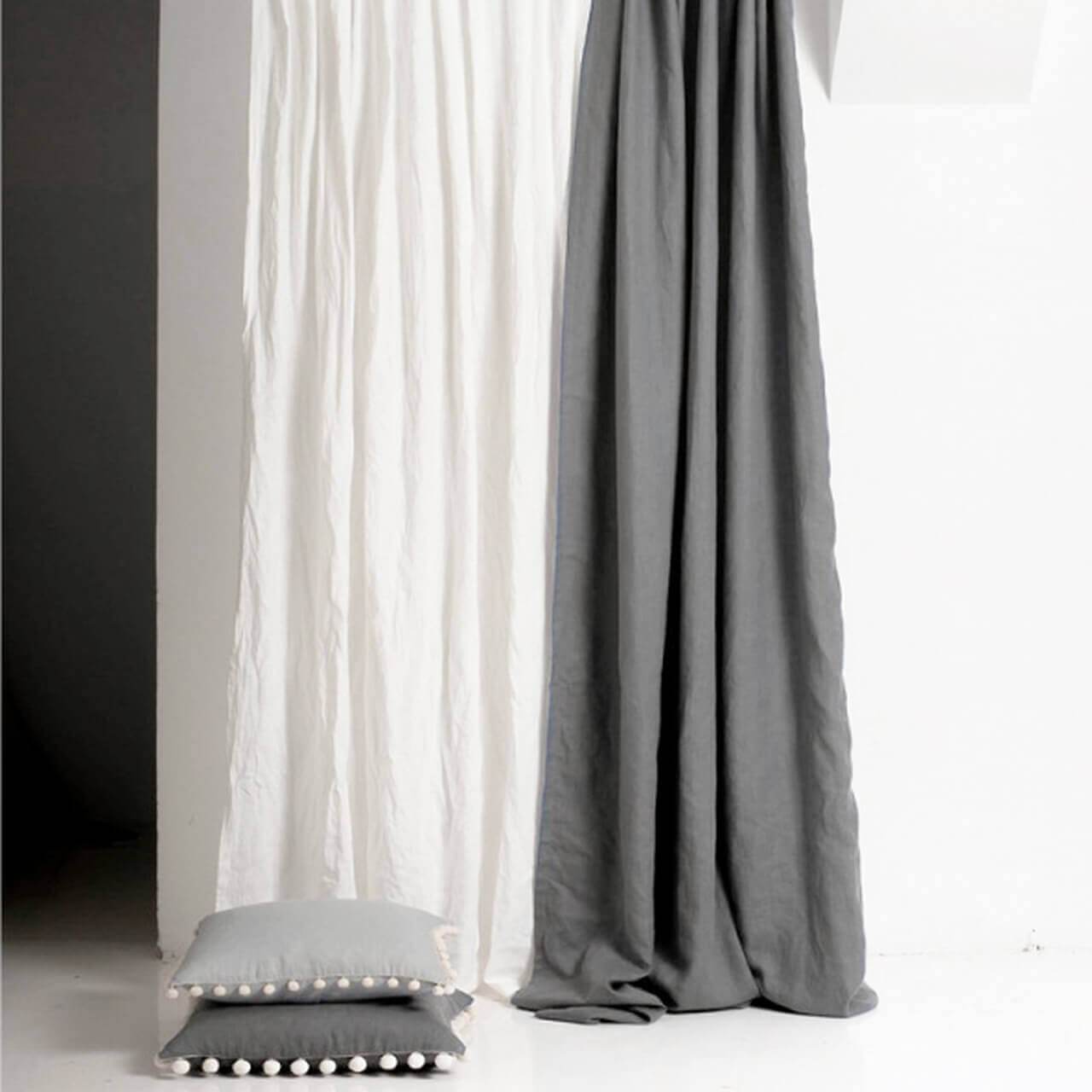 2. Follow Interior Design Trends That Speak To You
Interior decorating experts are always following the latest trends, so whenever you read through a design magazine or are even watching daytime television shows that revolve around homemaking, you're likely to engage with all the most popular interior design trends being observed in the market today. As seasoned interior designers are generally the first to jump on trends and see how best they can be utilised, they make it easy for you to follow trends as well too.

For example, did you know that blue is the new black? Trends are stepping away from the dark nature of black and trading to a more colourful blue as a new and fun neutral that breaks the mould. There are plenty of social media channels that post regularly with design tips, DIY projects, and on-point trends. Of course, our own interior design blog here at QuickFit is also likely to be a great resource for you throughout your own design process. All of these resources will let you know which colours to use and which to avoid if you want to stay in style.
3. Look To Your Wardrobe For More Inspiration
When you are struggling to decide on a colourful new look for your living space, it's a good rule of thumb to look to your wardrobe for inspiration. People are drawn to certain colours that they find flattering, whether it be for themselves and for their own skin tone or hair colour, or even just from their own personal preferences. If you're at a loss as to what kinds of designs or colour schemes may work best for your interior space, you can absolutely decorate your interiors with the same colour patterns that can be found throughout your personal wardrobe, even if just to appease your mind and intrinsic style choices, or to ensure that your finished interiors are totally reflective of your own personality or character.

If there are no curtains available in our curated collection here at QuickFit that align with your fashion style, then you can easily just design your own curtain and bring to life a curtain panel that works best with your unique design ambitions!
4. Focus On What's Already Present
Redecorating can get pricy, which is why starting with what you have is highly recommended by many professional designers. For starters, are you planning on replacing or updating your furniture to start your design process totally fresh? If not, what colour is the existing furniture in the room? Building from these set pieces is a good way to stick to your design budget and keep your colour theme strong throughout your process. Instead of working on a blank canvas, think of it as working from a not-so-blank canvas.
If your interior space isn't giving you too much to work from even with its existing furnishings, decor, or other design elements, then why not select your window coverings first and work from this point onwards? Knowing that you'll have window coverings in a specific colour or make may just be what you need to really get the ball rolling on your own design process, especially if you'll be using highly dynamic window coverings like decorator curtains.
5. Don't Be Afraid To Be Bold!
Last but not least, it is always recommended that you try to add a bold look to a room if you want it to really have a loud personality. Bear in mind that 'bold' doesn't necessarily equate to being overbearing nor blinding. A bold colour can be an accent, a statement piece of furniture or decor, or it can take over the whole room. Want 'bold' walls? Then go for a crimson red paint or wallpaper that's paired with neutral accents like cream or lighter beige furniture. Or paint the walls a neutral colour and add a popping accent, such as bright blue curtains over your windows.

~
From following trends, to seeking ideas by looking to your own wardrobe or even the wider world around you for inspiration, it seems like decorating with colour cannot be more simple.
Add that pop of colour to your existing space by searching for and purchasing curtains online right here at QuickFit.
Shop now for curtains online to match your new style choices.