Posted by Quickfit Blinds & Curtains on 25th Jan 2019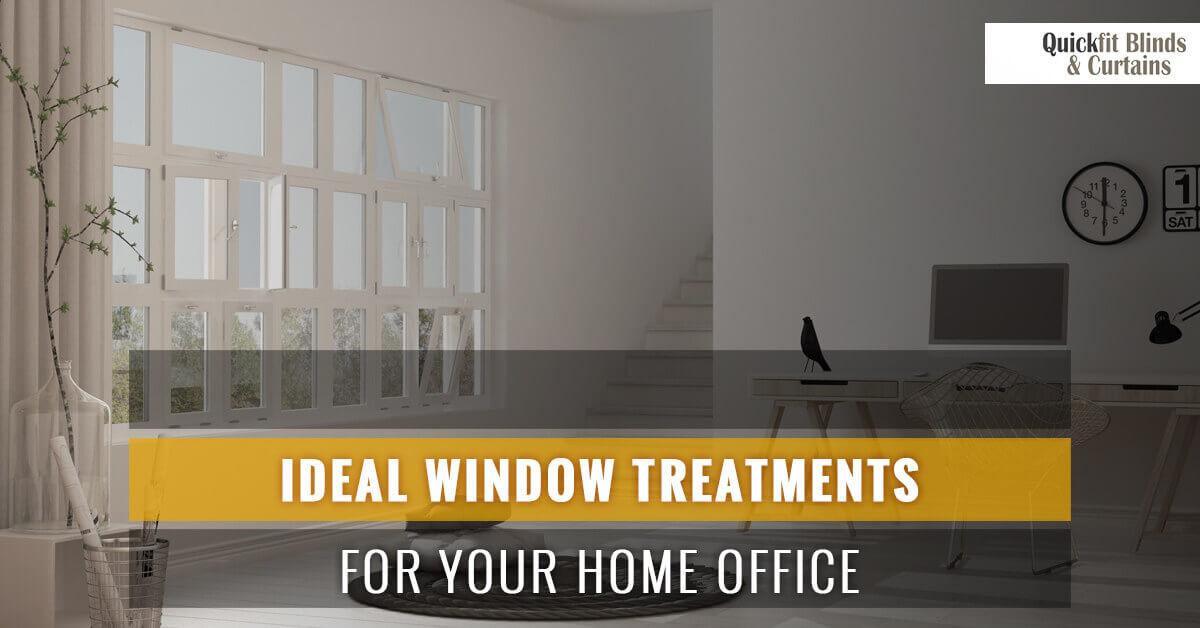 If you work out of your home, you know how important it is to have a home office that is set up in a way to promote productivity. You've likely taken the time to make sure your desk is just right, that you have enough illumination, and that you have all the supplies you need to get your work done efficiently, but what about your window treatments? Here at Quickfit Blinds & Curtains, we offer incredible treatments at the best prices, and we would love to be your go-to source for all your window covering needs. From low-maintenance blinds to stylish decorator curtains, we have it all! Today, we'll review five types of window treatments that work great in home offices — let's get started.
Home Office Window Treatments
Low-Maintenance Blinds
Your home office is for one thing, and one thing only: your job. The last thing you want to worry about is having a window treatment that is difficult or time-consuming to clean and maintain. Curtains are always a beautiful window treatment, but it can be cumbersome to take them down, clean them, and hang them back up. All of the roller blinds sold in our online blind and curtain store require little care or maintenance. Cleaning these low-maintenance blinds is easy — simply wipe them with a soft, damp cloth and a mild detergent. No need to worry about dusting individual slats or taking the treatment down so that it can be dry cleaned.

Elegant Sheer Curtains
Lighting is one of the most important components of your home office, and multiple studies have concluded that individuals who work in a workplace with good light exposure are more productive than those who lack adequate amounts of natural light. That being said, you don't want to be distracted by blinding sunlight streaming through your windows, either, and sheer curtains offer a viable window treatment solution. Not only do they do a great job letting natural light into a space, but they also offer the right level of light filtration and privacy, making them a smart choice for many rooms in your home.
Stylish Blockout Curtains
When we think of a home office, we often think of the classic set up with a desk, a chair or two for visitors, filing cabinets, and other commonplace office furniture. However, not everyone who works from home works a desk job. For example, a photographer or massage therapists also work out of their homes, and they require quite a different set-up, especially when it comes to lighting and privacy. Nothing provides both of these conditions better than blockout curtains. Additionally, blockout curtains offer incredible thermal qualities thanks to their unique multi-layer construction, enabling you to keep your office cool in the summer and warm in the winter.
Classic Pencil Pleat or Pinch Pleat Curtains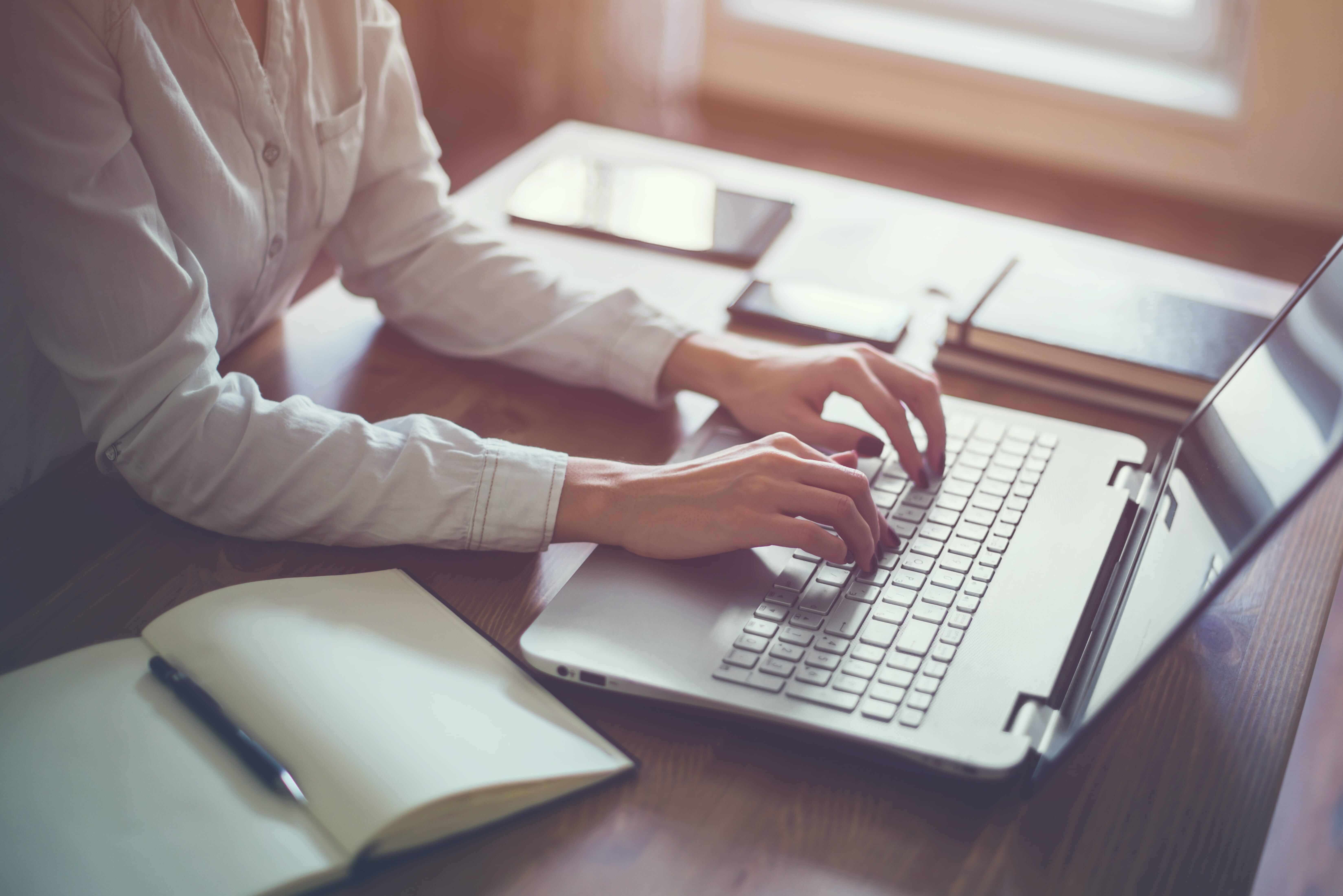 Some individuals who have a home office often have clients that come to their home for appointments. For example, consider financial planners and counsellors. It is important that their home offices have a professional, if not formal, feel to them. Pencil pleat and pinch pleat curtains strike the right balance between form and function for these types of home offices, as they add an element of classic elegance to a space that you would expect to find in a professional office. These stunning curtains come in a wide variety of styles, including blockout and sheer panels, allowing you to customise your window treatment to suit your tastes.
Beautiful Layered Window Treatments
If you like the idea of having low-maintenance blinds in your home office, but you feel like your windows need a little bit more coverage, why not opt for a layered window treatment? These one-of-a-kind treatments truly allow you to customise your window covering unlike any other treatment can, and creating a DIY layered window treatment is easy. First, select a set of neutral, low-maintenance blinds as your "base" layer. This base layer will provide much of the light filtration and privacy for the room. Then choose one or more types of curtain panels as your second layer. These can be closed to further enhance privacy and darkness when needed.
Find Affordable, Low-Maintenance Blinds and More Online
You do a lot of work in your home office. Why not make it work just as hard for you? The right window treatment ensures your space maintains a comfortable temperature while providing you with all of the privacy and natural light that you desire. The team at Quickfit Blinds & Curtains is here to help you outfit your windows in functional style, and we are happy to provide you with measurement and installation tips to make hanging your new treatments a breeze. What's more, we'll gladly send you free swatches to help you decide which fabrics and colours work best in your home office. Shop online today to receive flat-rate $9.95 delivery on all ready-made items!