Posted by Quickfit Blinds & Curtains on 17th Oct 2018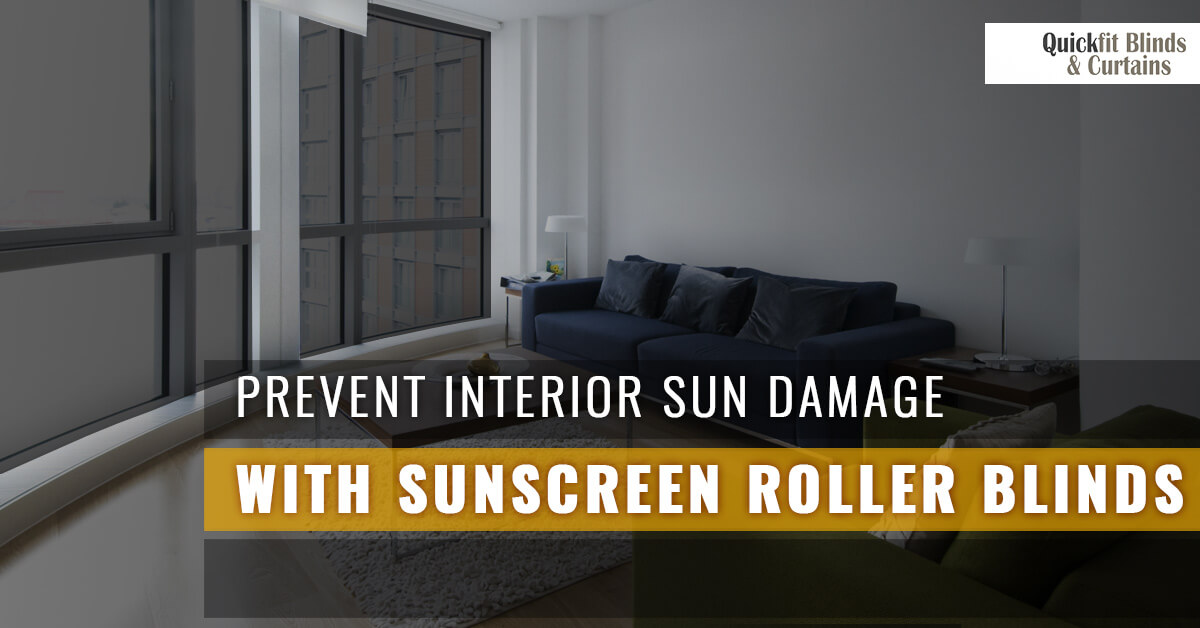 Spring is finally here in Australia. The longer days and the warmer weather can do wonders for your mood, but the intense ultraviolet rays that come along with all of that sunshine can really do a number on your interior surfaces. Protecting your valuable items from sun damage is easy with the right window treatments, and Quickfit Blinds & Curtains is here to help you dress your windows for spring. We offer a wide variety of high-quality, affordable curtains and sunscreen blinds online that filter out harmful UV rays to prevent them from being damaged. Shop our expansive inventory of window treatments to discover incredible savings today!
Signs of Damage
There is nothing better than having natural light shine in through your windows — it is a great way to save some money on your utility bills, and it creates a bright, cheery environment in your home. However, it is possible to have too much of a good thing, especially on a regular basis, as exposure to excessive UV rays can cause the following damage:
Fading. Bright colours may begin to look dull and drab as the sun robs them of their vibrancy.
Discolouration. Items that were once bright white can begin to take on a yellowed appearance from too much sunlight.
Cracking. Too much sun can rob some items of their natural moisture, causing cracking and peeling.
Weakening. When an item is exposed to too much solar heat, its structural integrity may become compromised.
What Can Be Damaged?
Furniture
If you are like most homeowners, you likely have some of your furniture positioned against the walls to make the most of your interior space. After all, beds, sofas, tables, and other pieces of furniture have a tendency to take up too much space if they are situated in the middle of the room. Unfortunately, when your furniture is positioned against a wall, there is a high likelihood that it will be exposed direct sunlight if there is a window nearby. UV rays can fade upholstery and cause significant damage to wood furniture if left unfiltered for an extended period of time. Covering your windows with the right treatment is a much easier solution that coming up with a new layout for your furniture.

Artwork
Whether you are hanging your first piece of art in your home or you have a small gallery of pieces you have collected throughout your lifetime, it is important to know that all sources of light can cause damage to artwork, but UV rays are some of the most damaging. Too much exposure to sunlight, either direct or indirect, can cause photochemical reactions that damage paintings, drawings, prints, and textiles. Heat and light induce fading and discolouration, so you want to make sure that you hang or display your artwork in an area that stays as cool as possible. Sunscreen roller blinds can help provide the right environment for safely displaying art in your home.
Window Treatments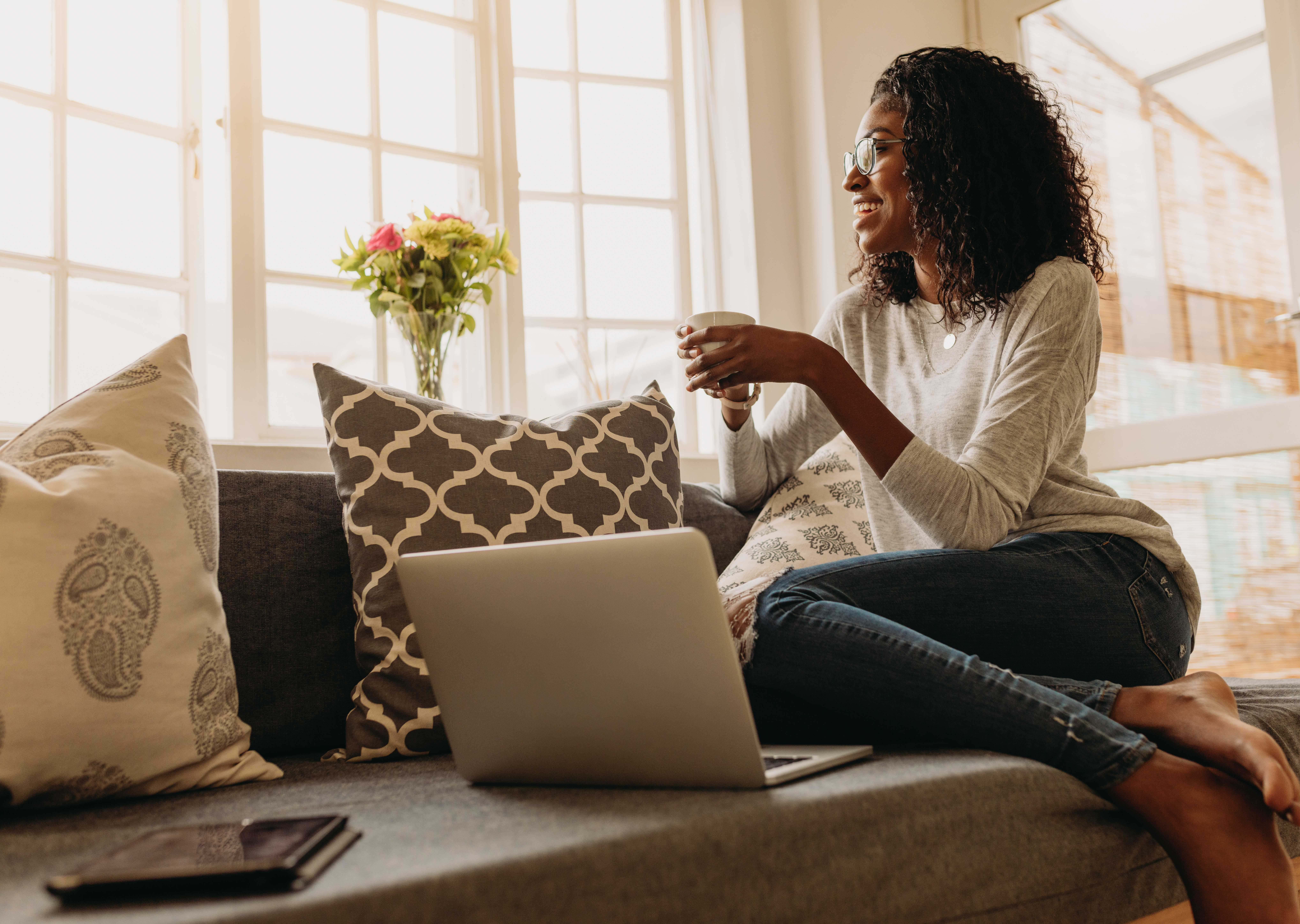 Although it is not something many people think about, curtains and other window treatments can also be damaged by the sun's rays. Not surprisingly, this happens quite frequently as blinds and curtains are directly exposed to UV rays when they are hanging in the window, and it doesn't take long for them to start showing unsightly signs of damage. White curtains may begin to take on a yellow appearance that won't wash out, and bright colours can begin to look a little dull. At Quickfit Blinds & Curtains, we sell sunscreen blinds online that are made from fade-resistant materials. What's more, they block out up to 95 percent of UV rays, making them a perfect base for a layered window treatment.
Wood Flooring
In recent years, wood flooring has become increasingly popular in homes across Australia, and for good reason. It is a sustainable flooring option that provides elegance and warmth, and it is easy to clean and maintain. Depending on the type of wood floor you get, it can be a bit pricey, and you want to do everything you can to protect it from damage. Oftentimes, homeowners don't even realise their wood floors are being damaged by the sunshine that comes through their windows until they move a rug or a piece of furniture and discover fading or discolouration. Don't let your beautiful hardwood floors suffer unnecessary damage — protect them by choosing the right window treatment.
Buy Sunscreen Blinds Online
If you have noticed that the colours in some of your furnishings, floors, or wall hangings aren't as vibrant as they once were, it is possible that your old window treatments are not providing enough UV protection for the interior of your home. Quickfit Blinds & Curtains has you covered when it comes to finding high-quality window treatments that block out unwanted sunlight and harmful UV rays. We carry a wide variety of sunscreen blinds online that are sure to suit your needs and your budget, and we offer a no-hassle return policy on all ready-made items. Shop our roller blinds online today to discover a world of design possibilities!