Posted by Quickfit Blinds & Curtains on 6th Sep 2018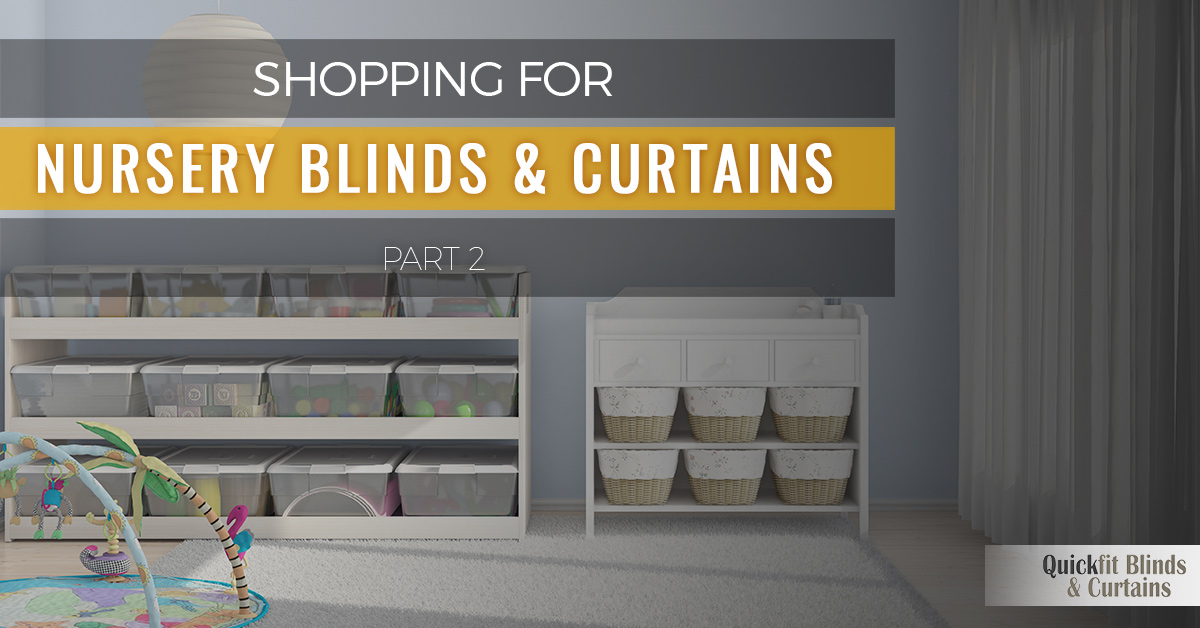 When you are expecting a new baby, there are many things to do around the house to ensure that you and your family are ready for the new addition. Decorating the nursery is one of the most fun and exciting tasks you're likely to take on, and choosing the right window treatments is an important part of creating the look you want. It can be hard to find nursery blinds and curtains that strike the right balance between quality, style, and affordability, but thankfully, Quickfit Blinds & Curtains is here to help.
In our previous post, we reviewed how important it is to find high-quality blockout curtains and window treatments that can help you regulate the temperature in your baby's room. Today, we'll continue our discussion by reviewing three more important features to look for while you are shopping for nursery blinds and curtains. Check them out below, then be sure to shop the expansive inventory in our online blind store!
More Qualities to Look for With Nursery Blinds and Curtains
Safe and Easy to Operate
In between diaper changes and feedings, the last thing you want to worry about is struggling to open or close your window treatments. You may only have one free hand if you are holding the baby, and so it is important to find nursery blinds and curtains that are easy to open and close. Eyelet curtains are incredibly easy to close, as they glide across the curtain rod with minimal resistance, and roller blinds have a mounted pull cord for easy operation. You also want to make sure you take safety into consideration while shopping, and avoid window treatments that have loose, dangling cords, strings, and other components as these can pose a strangulation risk.

Quiet
If you have ever had a baby who is a light or poor sleeper, then you know how important it is to minimise the amount of unnecessary noise in your home during daytime naps and nighttime slumber. There is nothing worse than waking up a baby who has finally just fallen asleep after fighting their exhaustion for hours, but you may just wind up doing so if the window treatment in their room makes a lot of racket when you open and close it. When you are shopping for nursery blinds and curtains, be sure to consider how much noise they make, and gear your choices towards styles that are as quiet as possible.
Unique Colours and Patterns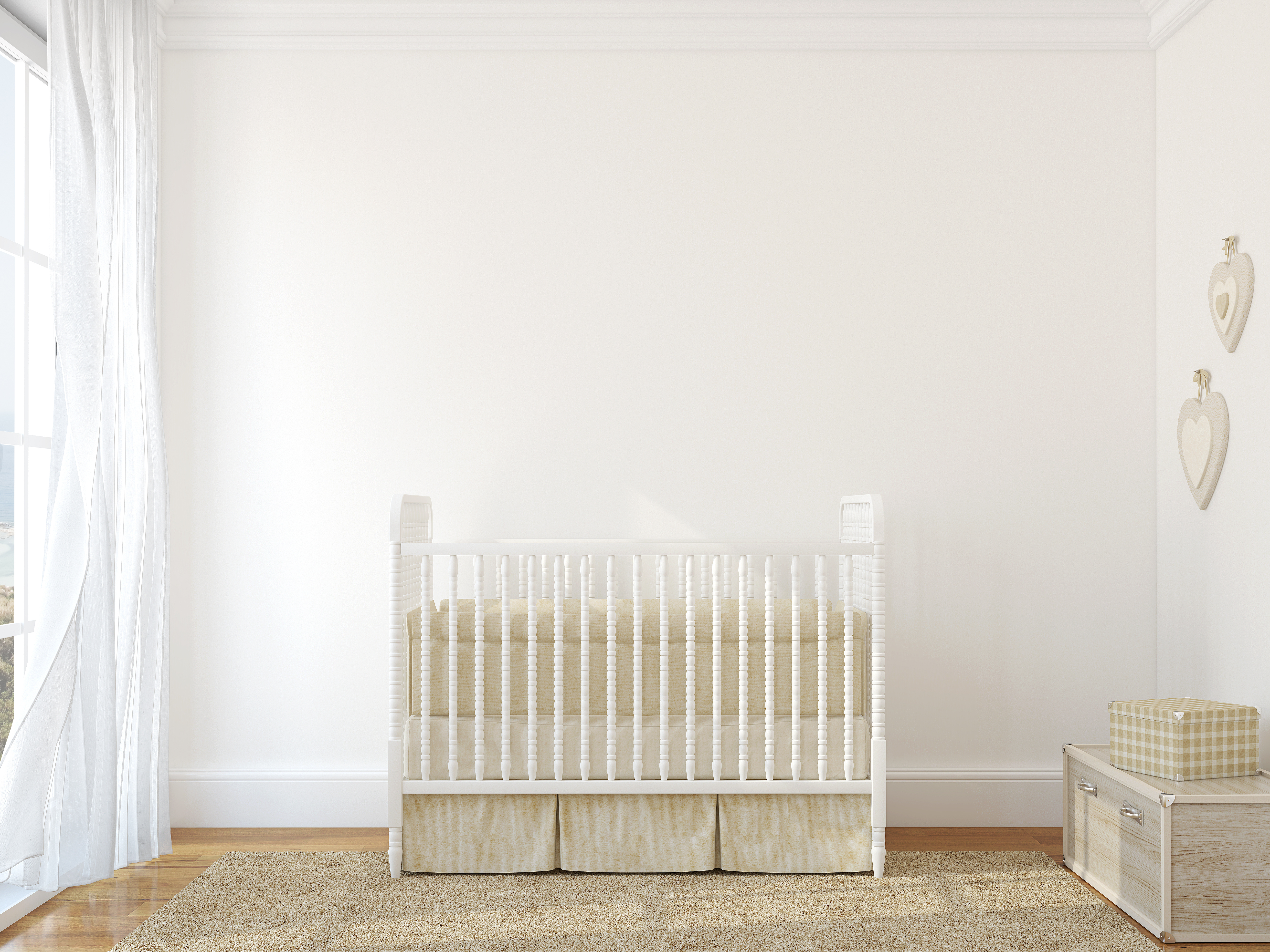 All of the features we have discussed thus far have addressed the ideal functional qualities of nursery window treatments. While functionality is very important, it is also important to find a set of blinds or curtains that suits the theme of your nursery as well. Children love bright, bold colours and patterns, and newborns are no different. If you are expecting a girl, pink curtains are always a classic choice, as are blue curtains for a boy. However, don't feel like you are limited to these traditional choices. You can always step outside of the box and choose a panel that features a bold zig-zag or another type of eye-catching pattern for a unique window treatment.
Buy Your Nursery Blinds and Curtains Online Now!
Choosing the window treatments for your new baby's room is a special occasion, and Quickfit Blinds & Curtains is here to help you every step of the way. We offer free fabric swatches and a no-hassle return policy to make shopping for nursery blinds and curtains as easy and convenient as possible. Whether you want colourful blackout curtains, easy-to-operate custom roller blinds, or the components to create a layered window treatment that combines the best of both worlds, you're sure to find everything you are looking for when you shop with us. Shop online now to discover a world of design possibilities!