Posted by QuickFit Blinds & Curtains on 27th Jun 2018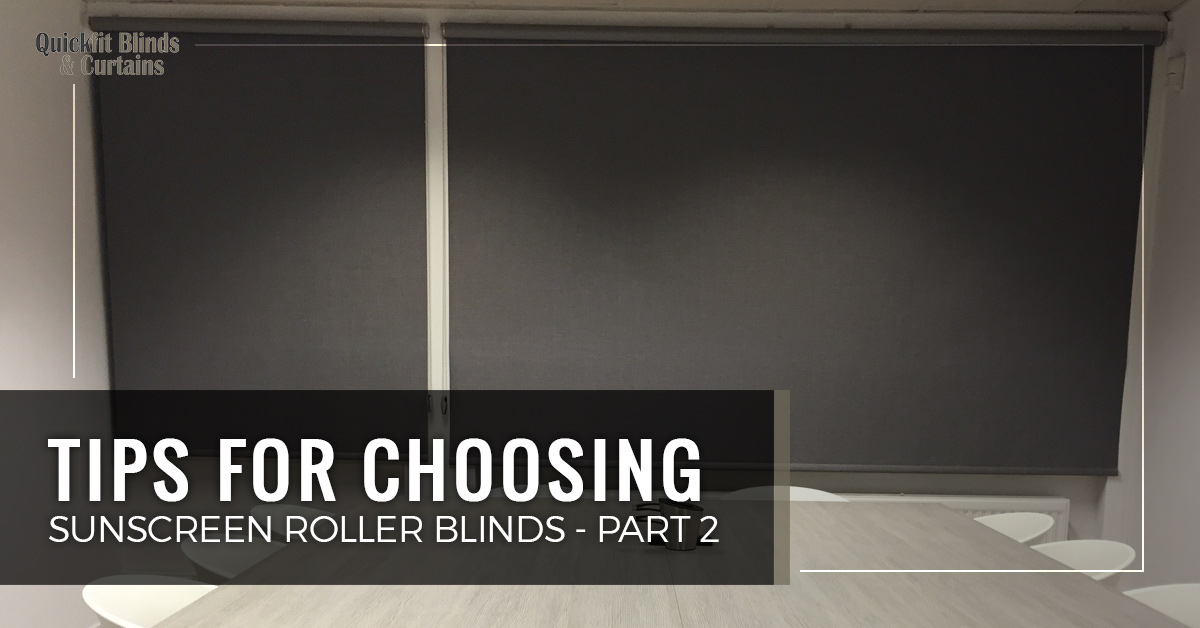 When you are shopping for new window treatments, you may start to feel like it is impossible to find just the right curtains or blinds for your home. Sunscreen roller blinds are a versatile type of window covering that are affordable and beautiful, and they offer many benefits to homeowners. In our prior post, we reviewed why determining your budget and your light-blocking needs before you start shopping can help make your hunt for the perfect sunscreen roller easier. In today's post, we will continue the discussion by offering three more tips for buying your new blinds.
Are you shopping for custom sunscreen roller blinds online? If so, be sure to check out the incredible value and wide selection that we offer at Quickfit Blinds & Curtains. You are sure to find the right window treatment for your needs, and our customer service representatives are available seven days a week by phone to help you measure and install your new blinds. Order your sunscreen rollers today!
Factors to Consider When Buying Sunscreen Rollers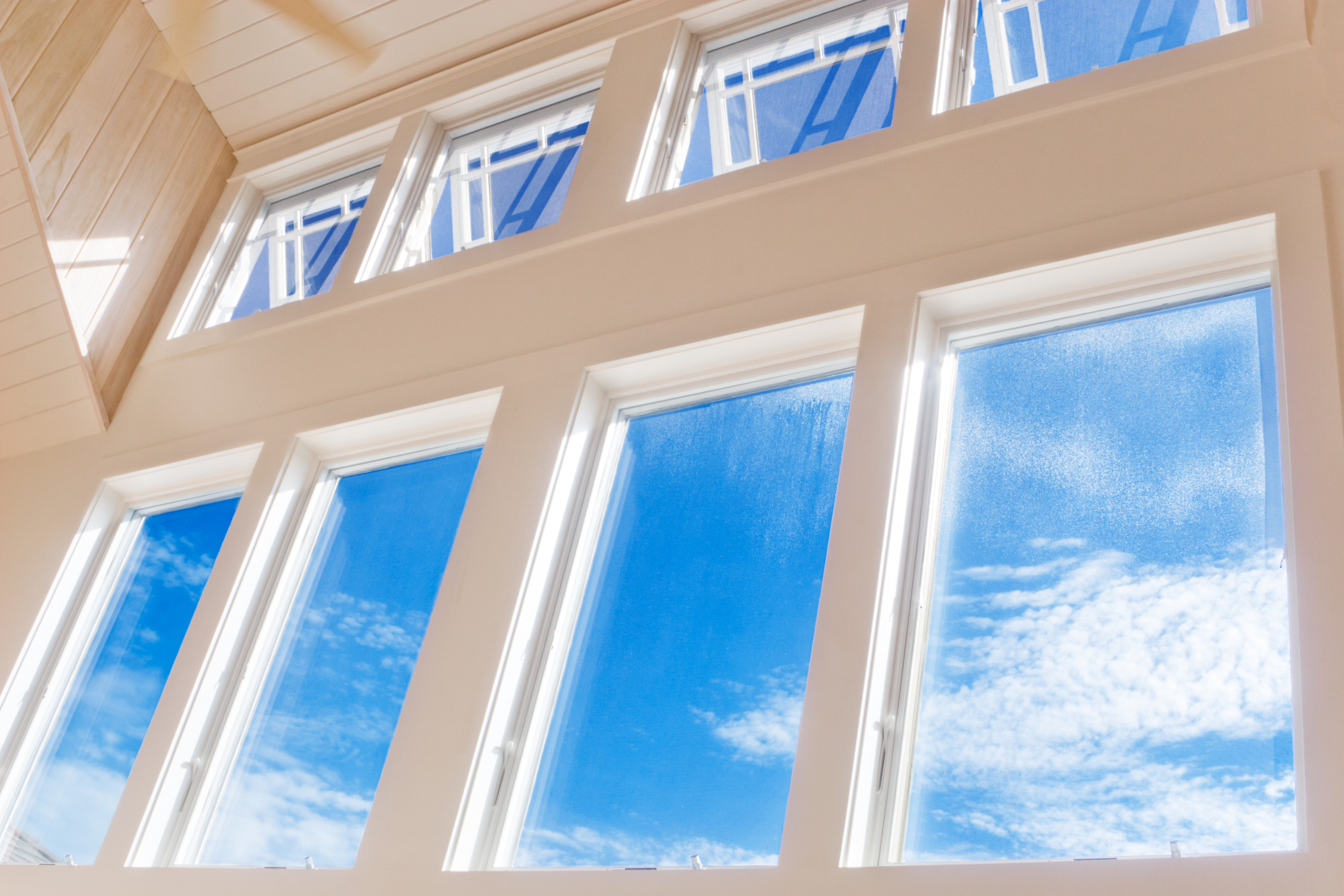 Your Privacy Preferences
In addition to how much natural light you want your new roller blinds to allow into your home, it is also important to think about how much privacy you want them to provide. Like natural light, various rooms in your home require different levels of privacy, and you may need to consider different types of fabrics to ensure you feel comfortable in your indoor spaces once your new blinds are hung.
Many sunscreen roller blinds are made from a combination of PVC and polyester. This creative pairing of materials makes for a durable, yet lightweight window treatment. The shade is manufactured in a way that allows you to enjoy the view outside your window and let some natural light in without compromising your privacy. This quality is unique to sunscreen roller blinds, and it is a benefit that traditional curtains and roller blinds cannot provide.
Your Current Decor
If you are shopping for sunscreen roller blinds to replace your old, outdated curtains or Venetian blinds, chances are you already have your home decorated. Unlike homeowners who have just purchased a new home and have the benefit of having a blank slate to start with, you may need to take your current decor into consideration as you are choosing blinds.
As you take a look around your home, note the types of colours and patterns that you tend to gravitate toward. Do you like simple to no patterns and neutral colour schemes, or do you prefer more defined patterns and bold colours? You may be tempted to step outside of your comfort zone and buy a roller blind that is totally different than you previous window covering. If you do so, just be sure that your new window treatments won't clash with the carpet, furniture, and other design elements in your home.

Your Window Measurements
Finally, you also want to consider the size and shape of each window that you will be buying sunscreen roller blinds for. Buying window treatments would be so easy if all of the windows in your home were the same size, but for most homeowners, that simply is not the case. In fact, you may discover that the living room windows that appear to be the same size can vary by a few inches in height or width.
To ensure that you get exactly what you need, measure the opening of each window you plan on hanging your new roller blinds in. Be sure to calculate the distance from side to side, and from top to bottom in millimetres. If you have many windows that are unusually long or wide, you may need to purchase custom sunscreen roller blinds to ensure that your window treatments block out light sufficiently and provide proper privacy for your indoor spaces.
Custom Sunscreen Roller Blinds Online
Are you ready to discover a world of personalised style and design possibilities? Quickfit Blinds & Curtains is here to make your online blind shopping easier than ever. When you buy custom sunscreen roller blinds from us, you can customise everything from measurements and the mount position to the colour of the fabric and the components. Additionally, you can specify whether you want a front or back roll, and you can upgrade to a stainless steel chain for a nominal amount. Your custom sunscreen roller blinds will be manufactured right here in Australia within three days and shipped right to your home. With free fabric swatches, buying custom sunscreen rollers has never been easier. Shop our entire selection online and buy yours today!