Posted by Quickfit Blinds & Curtains on 5th Mar 2018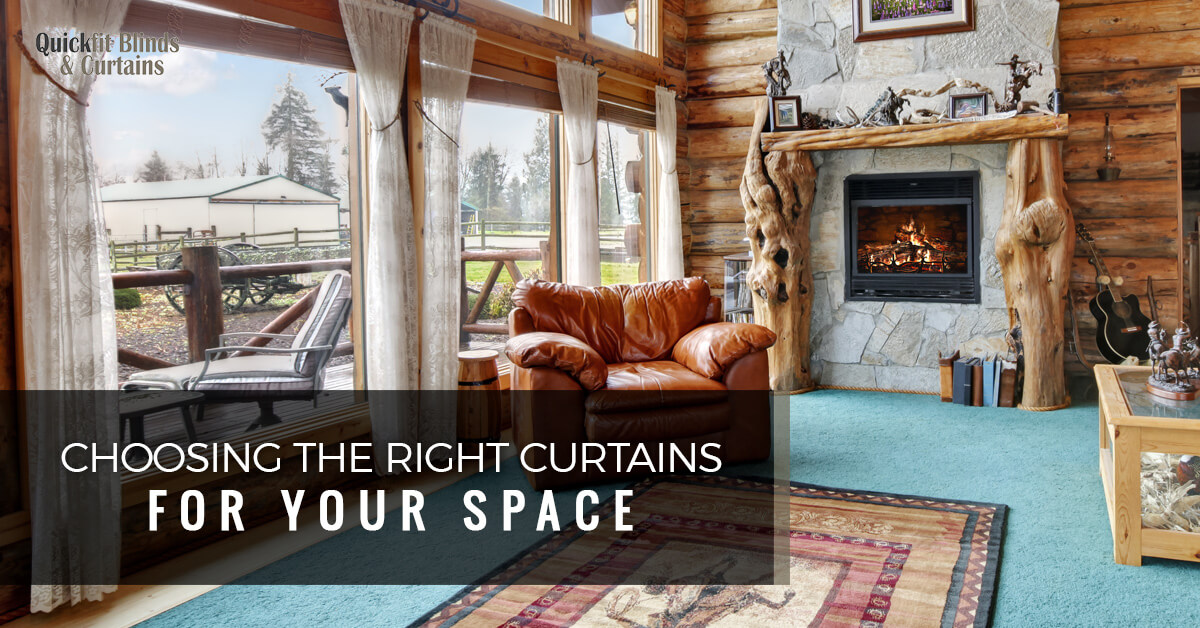 If you have ever struggled when choosing the right curtains for your home, you are not alone. With everything from classic damask panels to modern eyelet curtains available online, selecting the right window coverings can be downright overwhelming for many homeowners. Thankfully, the trusted team at Quickfit Blinds & Curtains is here to make your purchasing process easier. In today's post, we'll review some of the most popular curtain header types and we will take a look at what types of curtains can help you achieve your desired style, no matter the room. Read on to learn more and shop our wide selection of curtains today!
Popular Curtain Header Styles
When it comes to the look of your curtains, the header style can make a big difference in the overall appearance and style. Popular curtain header styles include:
Eyelet curtains. We have found that this type of header is one of the most in-demand styles today. Featuring durable eyelet rings at the top of the panel, they are quick and easy to install.
Concealed-tab curtains. For property owners who want to hide the curtain rod and let the beauty of the panels stand alone, concealed-tab curtains are an optimal choice as hidden tabs allow the rod to remain hidden behind the fabric.
Pinch pleat curtains. If you are hoping to create the appearance of volume with a contemporary window covering, this is the curtain for you. This type of curtain requires rings to install the curtain on the rod.
Pencil pleat curtains. This header is similar to pinch pleat curtains, only the pleats are much closer together and thin, like a pencil. These curtains make an elegant addition to any space.
Rod pocket curtains. As one of the most common types of headers, this style allows you to slide the curtain rod directly into a discrete pocket at the top of the panel. This creates the same appearance as pinched and pencil pleat, but hides the rod.
Which header type you choose will largely depend on the look you are hoping to achieve. In addition to the header type, it is important to consider the type of material and colour of your window coverings to create a stunning treatment that complements the other design elements in your room. Whether you are searching for the right roller blinds for your kitchen or bath, or the perfect set of curtain panels for your living room or bedroom, Quickfit Blinds & Curtains is here for you! Check out our special offers now!
Common Effects Achieved with Curtains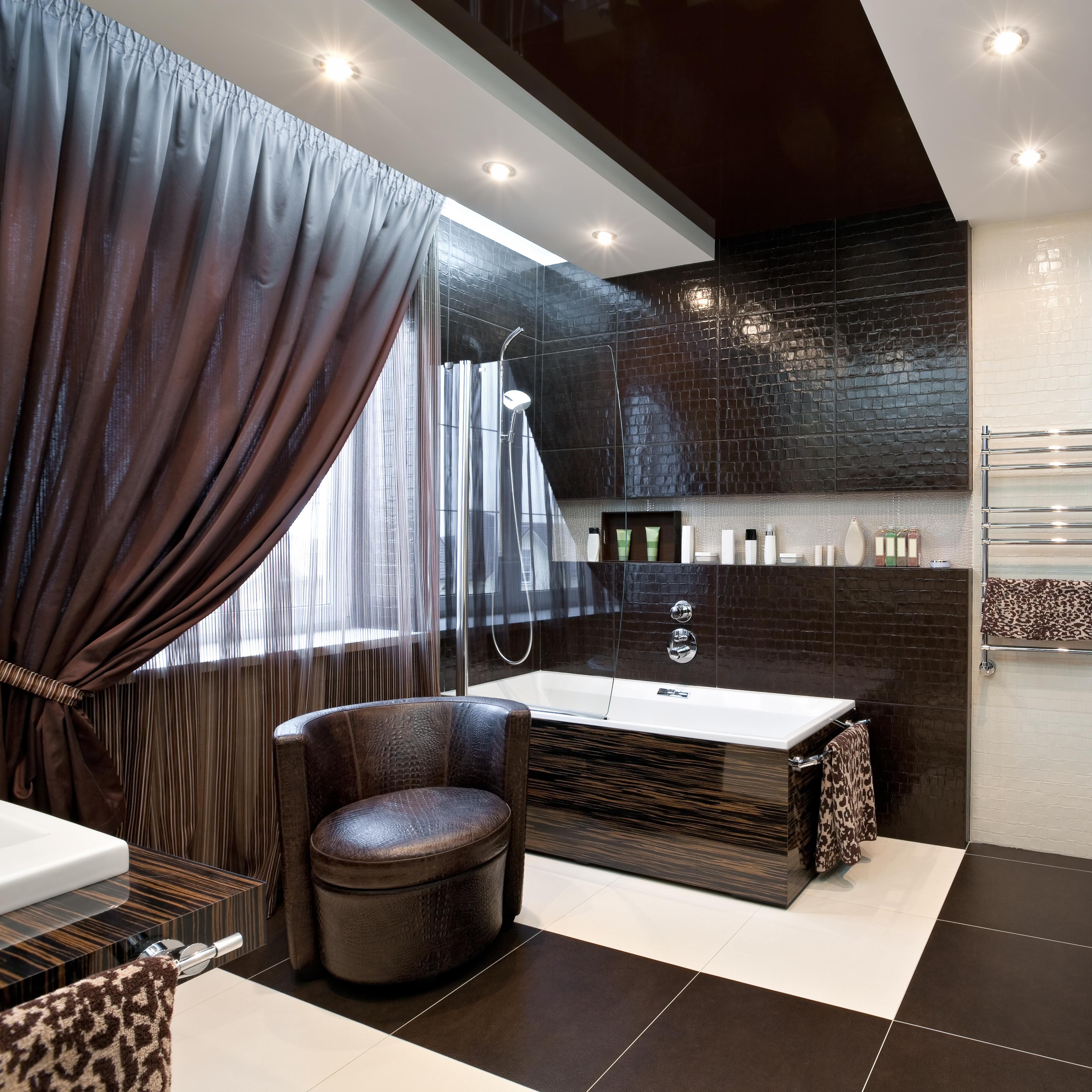 Looking for Room-Darkening Curtains?
If you work the graveyard shift, if you have a sensitivity to bright light, or if even the smallest amount of light interrupts your sleep, you might be someone who takes your room-darkening curtains very seriously. Finding curtains that strike the right balance between affordability, style, and light-blocking ability can be a challenge, but Quickfit Blinds & Curtains has you covered. We have a wide variety of blockout eyelet curtains online to choose from, and whether you prefer a solid-coloured panel or one with a print, we are confident you will find our room-darkening curtains are superior to those sold in other stores. Blockout curtains lend themselves very well to bedrooms, but can also be installed in any room that require complete light blocking.
Hoping to Create a Layered Effect?
One of the hottest window covering trends in 2018 is creating a layered effect with a combination of blinds and curtains. With the right guidance and materials, you can easily create this modern style in a few simple steps. First, select a set of roller blinds that suits your design preferences and install it on the inside edge of your window opening. We find it helpful to choose a solid-coloured blind so that it does not compete visually with the other layers of your window treatment. For the outer layer, sheer curtains work exceptionally well, and you will find them in a wide variety of colours, styles, and header types, including eyelet, pinch pleat, and rod pocket. Layered window treatments add modern beauty to any room, including kitchens, living rooms, dining rooms, and bedrooms.
Need Classic Curtains?
If layered designs are not your preferred curtain style, you can't go wrong with the timeless appearance of solid-paneled pencil pleat and pinch pleat curtains. In addition to adding beautiful pops of colour to a room, many of these curtain styles also feature a special backing that allows them to double as room-darkening curtains. Pencil pleat panels are a wonderful way to add a bit of opulence to a room, and the header style allows you to customise the amount of fullness in the curtain. Pinch pleat curtains offer a more contemporary look with wider pleats at the top. No matter whether you choose pencil or pinch pleat, these stunning panels look wonderful in virtually any room, including bedrooms, studies, living rooms, and other spaces.
Pleated and Eyelet Curtains Online!
If you are ready to take your interior design to the next level, Quickfit Blinds & Curtains is here to help! We offer a wide variety of custom-made curtains and made-to-measure blinds that are sure to suit your style and your budget. Whether you are shopping for roller shades or eyelet curtains online, we are confident that you won't find a better value in Australia. Even better, we offer free colour swatches for the convenience of our customers to ensure you end up with the right window treatment for your home. For $9.95 flat-rate shipping on all ready-made items, purchase your curtains and blinds now!