Neutral roller blinds are a current trend for window coverings right now, making them a hot commodity. Not only are neutral coloured roller blinds affordable when purchased online, but they match well with nearly any colour and style of curtain and are easy to install, operate, and clean. Which colourful curtains are you going to pair with roller blinds? Let's take a look at some of our favourites.
Pairing Curtains With Neutral Coloured Roller Blinds
Here at Quickfit, we have a large online collection of roller blinds. Most of them are neutral coloured shades. The neutral coloured blinds allow you to be more expressive with the curtains.
Tan and Cream Coloured Blinds Pair Well With…
Dark Coloured Blockout Curtains
The dark coloured curtains contrast drastically from the light coloured roller blinds. With tan and cream coloured blinds, the curtains can be more boldly coloured. Think blues, greens, and reds when designing window treatment pairs using tan and cream coloured blinds.
Light Coloured Sheer Curtains
The delicacy of sheer curtains brings an element of elegance to the room's look. The light colour of roller blinds can be seen through the sheer curtain fabric, so choosing a light coloured curtain helps to complement the blind colour rather than contrast it with the dark coloured curtains.
Black, Brown and Grey Blinds Pair Well With…
Light Coloured Blockout Curtains
Contrast the style of the darkly coloured blinds by hanging light coloured blockout curtains. Bright blues and pinks and pastel greens look incredibly smashing when juxtaposed to the dark colour of the roller blinds. These colourful curtains can also help draw the room together by using other items of the same colour as accents. When used appropriately, boldly coloured curtains can be the right pop of colour for a room. Then, repeat that colour or different shades throughout the room, think decorative cushions, art, and furniture pieces.
Patterned Curtains
Add a wow factor to the room by decorating darkly coloured blinds with curtains featuring fun, fancy, or delicate patterns in the fabric. Choose from multiple fabric patterns to find the style that suits you and your home décor.
In the mood for some bold patterns? Try these Linda Pattern curtains to add colour and detail. These also come in blue, grey, and pink.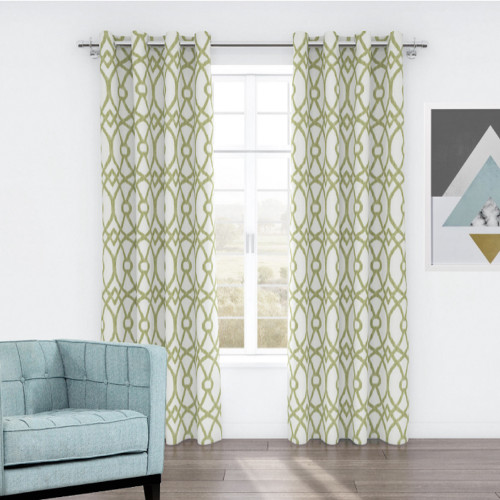 Not in the mood for something so flashy when decorating atop the darker neutral roller blinds? Try these curtains for a Jacquard Scroll, Westwood contemporary texture, or a faux silk look. (Small confession: the faux silk curtains do not necessarily have a pattern, but the different material gives the curtain panel a unique look in itself).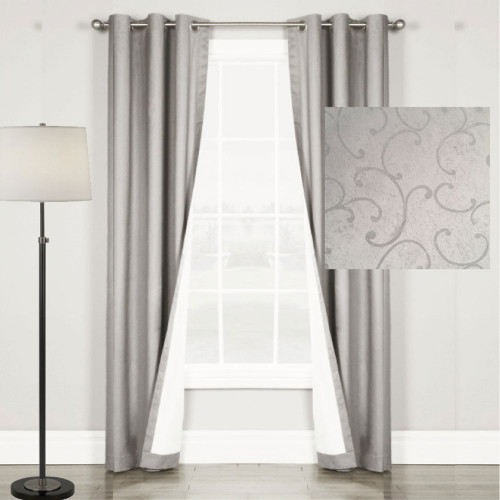 Jacquard Scroll
Faux silk
If you are not sure which curtains will pair best with the blinds you buy online, our design experts are ready to help you via our convenient online form. If you would prefer telephone, call 0438324670. We love to help people design window treatments!