Posted by Quickfit Blinds and Curtains on 28th Nov 2017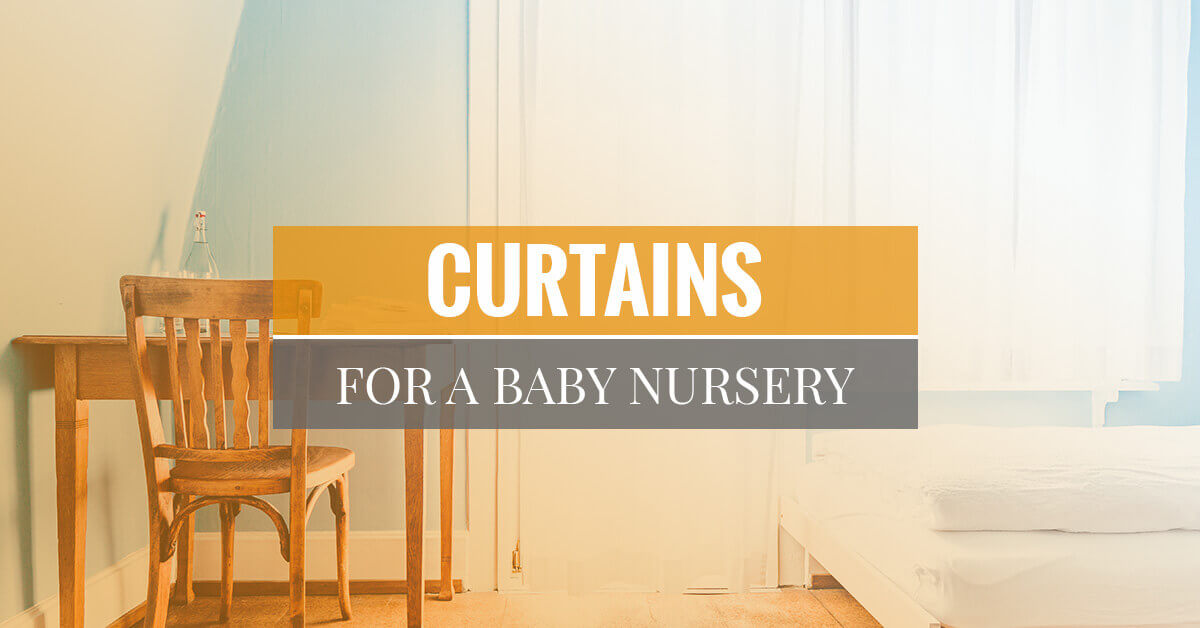 Planning for a new baby can be so much fun, especially when it comes to designing and decorating a nursery. Chances are you've thought of the crib, changing table, dresser, and maybe even a few toys. But did you think about which curtains might be best for the new baby's room? It's a good thing it takes babies nine months to grow so parents have plenty of time to get everything sorted away in the nursery. Luckily, curtains from Quickfit ship quickly and are easy to hang, which means even parents who may have procrastinated a little won't have to take a strike on the nursery just yet.
Check out this guide to pick out the right curtains for a baby nursery, and then head to our online store to browse our collection of nursery and kids curtains and blinds.
Curtains For Kids Of All Ages
The benefits of blockout curtains in your nursery
It's no secret that a good night's sleep is essential for the health and well being of growing children. Both the physical and mental benefits of quality sleep cannot be understated, and it is exactly what many kids need to function fully after naptime or during the next day.
Blockout material is a thicker curtain panel that keeps 100 percent of the sunlight out of the room when curtains are drawn. This makes naptime easier, as even during the middle of the day, your kids' rooms will still be dark enough for them to rest effectively. Similarly, blockout curtains help your baby sleep peacefully after the sun rises, even if the window would typically bear the brunt of the sun's morning rays.
Another perk of the blockout curtain material is the way it helps keep a room a constant temperature. Blockout curtains are known to be energy-saving as they're able to block harsh external sunlight from entering your interiors and thus, warming your child's room to an uncomfortable degree. They also prevent any temperature-controlled air from leaving the room, meaning that your air conditioner won't have to work as hard in the hotter months of summer.
Not only does this keep the energy bills in the house down, but it keeps your baby more comfortable. Doctors recommend a nursery be kept at around 22 degrees Celsius so your little one doesn't get too hot or too cold while he or she sleeps.
Blockout curtains in a variety of colours
The best part about putting together a nursery is decorating it. Curtains are one way to add a pop of colour to a room, or they can be another element of a themed style. Quickfit has a large selection of colourful curtain panels that would look great in a new nursery.
Although any single pair of our blockout curtains can perform superbly in your nursery space, our Skagen blockout curtains in grey have been a bestseller amongst many young parents, as grey is a soft and versatile colour that's easy to style within a myriad of different interior design schemes. These nursery blockout curtains are likely to not only feel right at home in your nursery, but may also be able to follow your child all through their childhood.
The benefits of eyelet headers
The eyelet header is recommended for nursery curtains, simply because they are easy to install, as well as operate single-handedly, making them perfect for young parents who are still nursing or bottle-feeding. Having curtains that are easy to install and uninstall again can be vital to nursery spaces as well (think of when your baby has an accident on the changing table, making a mess across the room).
Similar incidents surrounding difficult messes may occur when your kid grows up as well, so having eyelet curtains that can slide on and off their rod easily can be an absolute game changer for busy parents who are often on the go. Ready-made panels can be tossed in the washing machine on a gentle cycle, and blockout curtain panels can be spot cleaned with warm water.
Shop at Quickfit today to find the best curtains for your nursery. We ship every ready-made curtain within 24 hours of purchase, and most of them are delivered within the week. We also ship anywhere in Australia.