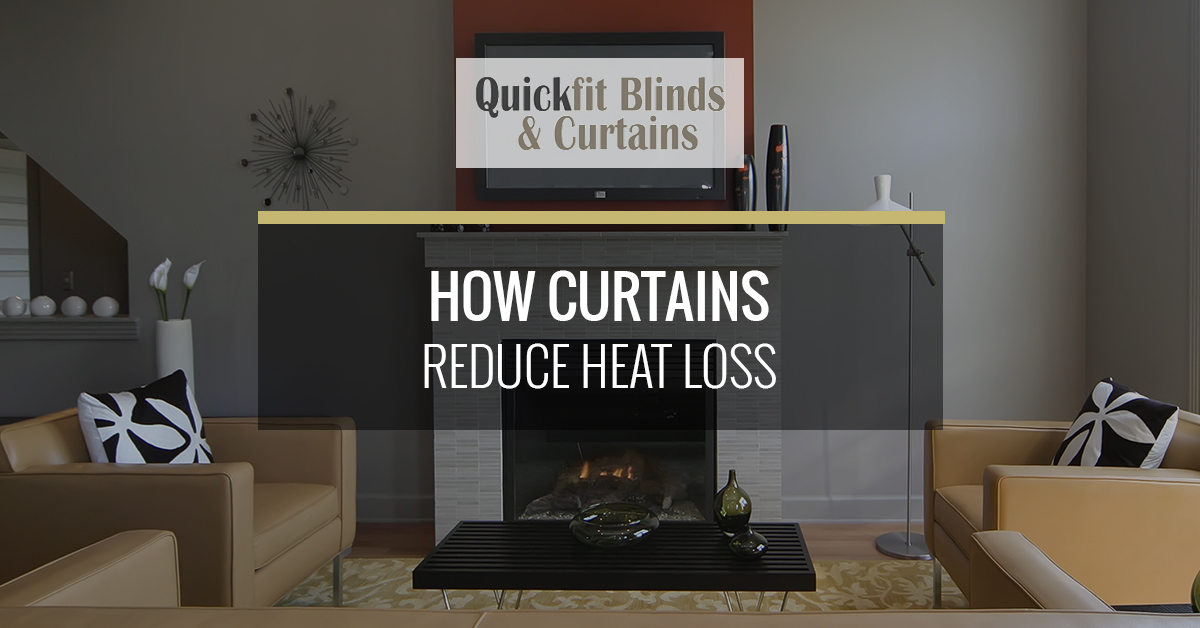 Winter is right around the corner, which means it's time to think about how to best save energy when blasting the heater to stay warm this winter. Luckily, saving energy means saving money! And we are all about this saving money concept at Quickfit Blinds & Curtains. One way you can save money and energy this winter is by using the right curtains to reduce heat loss. These curtains are known as blockout curtains; they are also commonly referred to as thermal curtains because of their heat-saving properties.
What Are Blockout Curtains?
Blockout curtains are typically referred to when trying to find a curtain panel that eliminates light from entering the room when the curtains are drawn. While this is one of the great benefits of hanging blockout curtains in a room, it is not the only pro.
Blockout curtains, or thermal curtains, are made in two different ways. One way is by using a thick piece of fabric that eliminates the light. Another way is called triple-weave. The blockout curtains at Quickfit are most commonly triple-weave. The triple-weave curtain panel is made out of three layers of fabric that are stitched together. The two exterior pieces of fabric are a typical curtain fabric that preserves the natural look of the curtain. Inside these two exterior pieces is a layer of insulated foam coating that makes the curtain panel denser.
How Blockout Curtains Reduce Heat Loss
Blockout curtains help reduce heat loss by acting as a thick barrier between the room and the window. Air tends to escape through the path of least resistance. Since warmer air seeks the cooler temperature, the heated air inside your home will try to flow through the cracks in the window seams. By hanging blockout curtains in front of the window panel, you place an additional defensive layer in between the window and the rest of the room. This is a simple effort that helps cut heat waste, which keeps your home at a regulated warm temperature more consistently, saving you money along the way.
Blockout Curtains Are Stylish
Even though it sounds like blockout curtains might be big and bulky, the truth is they are actually slim and stylish. Don't get us wrong - the curtain panel is much thicker than a sheer panel; however, it is not extremely bulky and tacky. Blockout curtains come in a variety of styles and colours. Search our site for blockout curtains with an eyelet, pinch pleat, or pencil pleat header. We have curtains in nearly any colour you can imagine - just get to shopping by curtain colour to find the style that is best for you.
Quickfit Blinds & Curtains is an online retailer of affordable blinds and curtains in Australia. We offer a flat rate delivery fee of $9.95 on all ready-made items. Our curtains are sourced locally, which means we pass the savings to you through cheaper prices without sacrificing the quality of our product.
Shop for curtains online now!