Posted by Quickfit Blinds & Curtains on 7th Jul 2018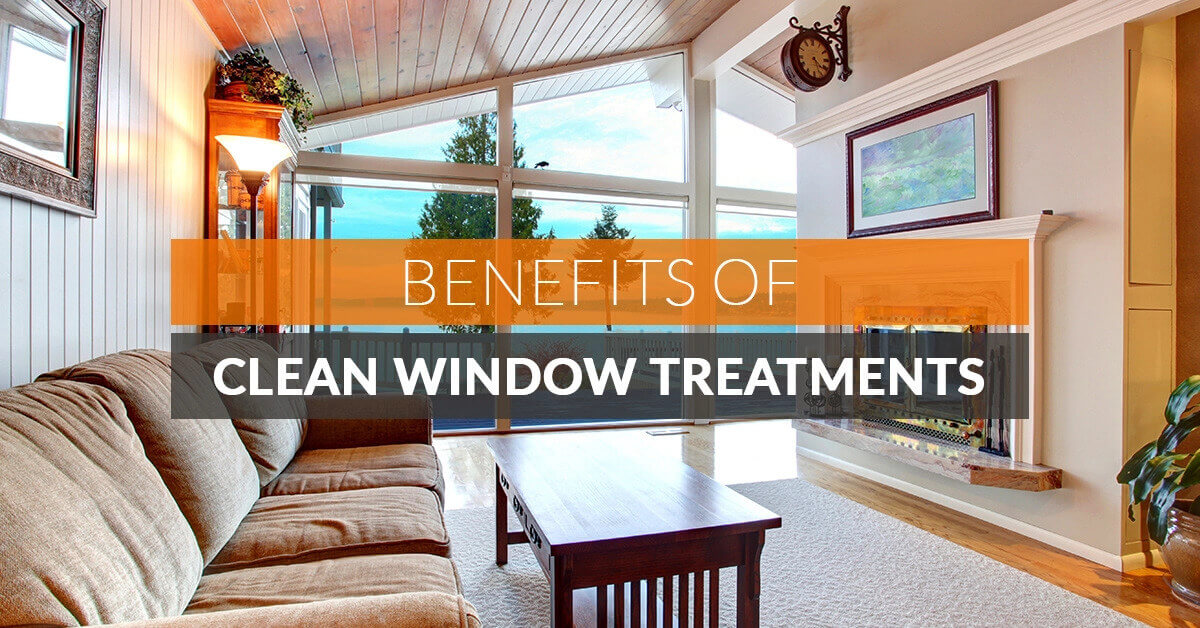 It seems that countless studies have been conducted on the benefits of a clean and organised home, but what about the perks of having clean curtains and blinds? Window treatments are often overlooked during routine house cleaning, but there are several reasons why you should aim to keep them clean and free of dirt, dust, pet dander, and other contaminants. We discussed four ideal times to clean your window treatments in our last post, and today, we will review the benefits of clean curtains and blinds in your home.
Are you tired of taking down your curtains and hauling them to the dry cleaner any time they need to be cleaned? Do you dread the painstaking time it can take to clean each individual louvre on your blinds? If so, then it may be time to replace them with easy-to-clean curtains and roller blinds from Quickfit Blinds & Curtains. Shop our incredible online curtain store today!
Why Should You Clean Blinds and Curtains?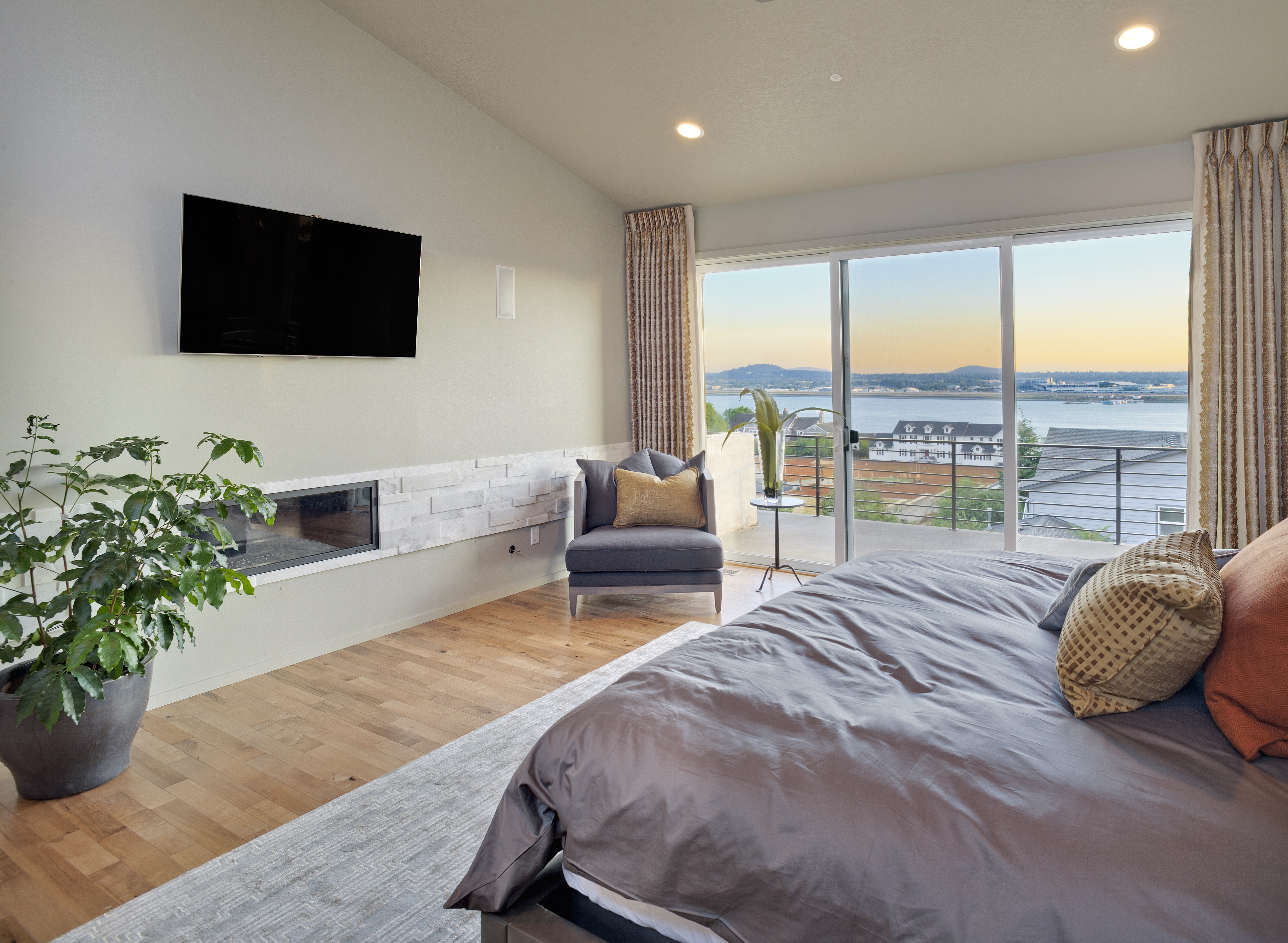 Enjoy the View
Do you have a large picture window in your home that lets you enjoy an expansive view of the outdoors? Oftentimes, these windows are dressed with layered window treatments that allow for privacy in the evenings and unobstructed views and natural light during the day. If the sheer curtains in your window treatment are dirty, then they could be preventing you from enjoying the best view possible during daytime hours. Many homeowners are uncertain about how to clean sheer curtains because of their lightweight, gauzy material. In the absence of manufacturer's care instructions, you can gently wash them by hand with a gentle detergent and allow them to air dry.
Breathe Easier
If you subscribe to local news outlets, then you may have heard unsettling statistics about residential indoor air quality over the last few years. Sadly, it is true that the air inside your home could be more polluted than the air outdoors, and numerous studies have concluded that poor indoor air quality can lead to asthma, headaches, fatigue, and other serious health risks. Even though they hang vertically, blinds and curtains still have a tendency to attract impurities that float in the air. If you have pets or smoke inside of your home, or if you or your loved ones have respiratory sensitivities, cleaning your blinds and curtains regularly can allow you to breathe easier.
Extend the Life of Your Window Treatments
Did you know that there are some indoor air contaminants that can actually shorten the lifespan of your window treatments? As we reviewed in our previous post, soot contains acidic chemicals that can cause damage to delicate draperies, and mold and mildew can create unsightly stains if left untreated. If you have blinds or curtains near a wood-burning stove or in a high-moisture room, cleaning them can help them look beautiful longer. Likewise, oils from our skin can compromise the integrity of delicate fabrics, and it can be beneficial to clean curtains that are opened by hand on a regular basis.

Enjoy More Natural Light
From summer to winter, we rely on the natural light that comes through the windows in our home to provide ambient daytime lighting. Using natural sunlight to illuminate your home during the day is not only good for the environment, but it can also save you money on your energy bills as you don't have to rely on indoor lighting fixtures to light a room. Much the same way that dirty curtains can obstruct our view of the outdoor environment, they can also prevent sufficient daylight from entering our home. Cleaning your window treatments often allows you to take full advantage of this incredible natural resource.
Enhance Interior Aesthetics
When you purchased the blinds and curtains for your home, you likely put a lot of careful thought into the aesthetics of them and how they would complement your existing decor. It can be easy not to notice our window treatments becoming drab and dirty throughout the years since we are around them every day. However, guests in your home may immediately notice the dusty curtains in your formal dining room or your dirty roller blinds in your guest bathroom. Cleaning all of the window treatments in your home on a regular basis will enhance the beauty of your windows and save you from being embarrassed in front of visitors.
Shop Easy-To-Clean Curtains and Blinds Online Now!
You don't have to spend hours cleaning your blinds or waste your time driving to the dry cleaners to enjoy clean curtains any longer when you shop Quickfit Blinds & Curtains. Our roller blinds are made from a unique combination of PVC and polyester that make them a snap to clean with a soft, damp cloth. Likewise, many of our simple and modern blockout eyelet curtains are made from plain-textured fabrics that are machine washable. With $9.95 flat-rate shipping on all ready-made items, free fabric swatches, and a no-hassle return policy, it has never been easier to find high-quality window treatments that are as beautiful as they are affordable. Shop our online store to discover hundreds of easy-to-clean curtains and blinds today!