Posted by Quickfit Blinds & Curtains on 24th Aug 2018
If you have ever been shopping for designer curtains online, then you have likely come to one conclusion: many of them can be so expensive that you might not even be able to decorate one room, let alone your whole home. Designer curtains can be expensive, without a doubt, but that doesn't mean that you have to compromise your sense of style and luxury in order to have beautiful window treatments in your home.
At Quickfit Blinds & Curtains, we provide Australia and New Zealand with some of the most affordable window treatments around, offing the best value blockout eyelet curtains and roller blind deals in Australia. In part one of this two-part series, we'll share a few tips that can help you achieve the look of designer curtains for a fraction of the cost. Read on to learn more and then shop our online curtain store today!
Proportion Is Everything for Designer Curtain Looks
When it comes to creating a window treatment that looks as though it has been professionally designed, proportion is everything. The length and fullness of your curtain panel are two factors that can influence the balance and proportion of your window treatment.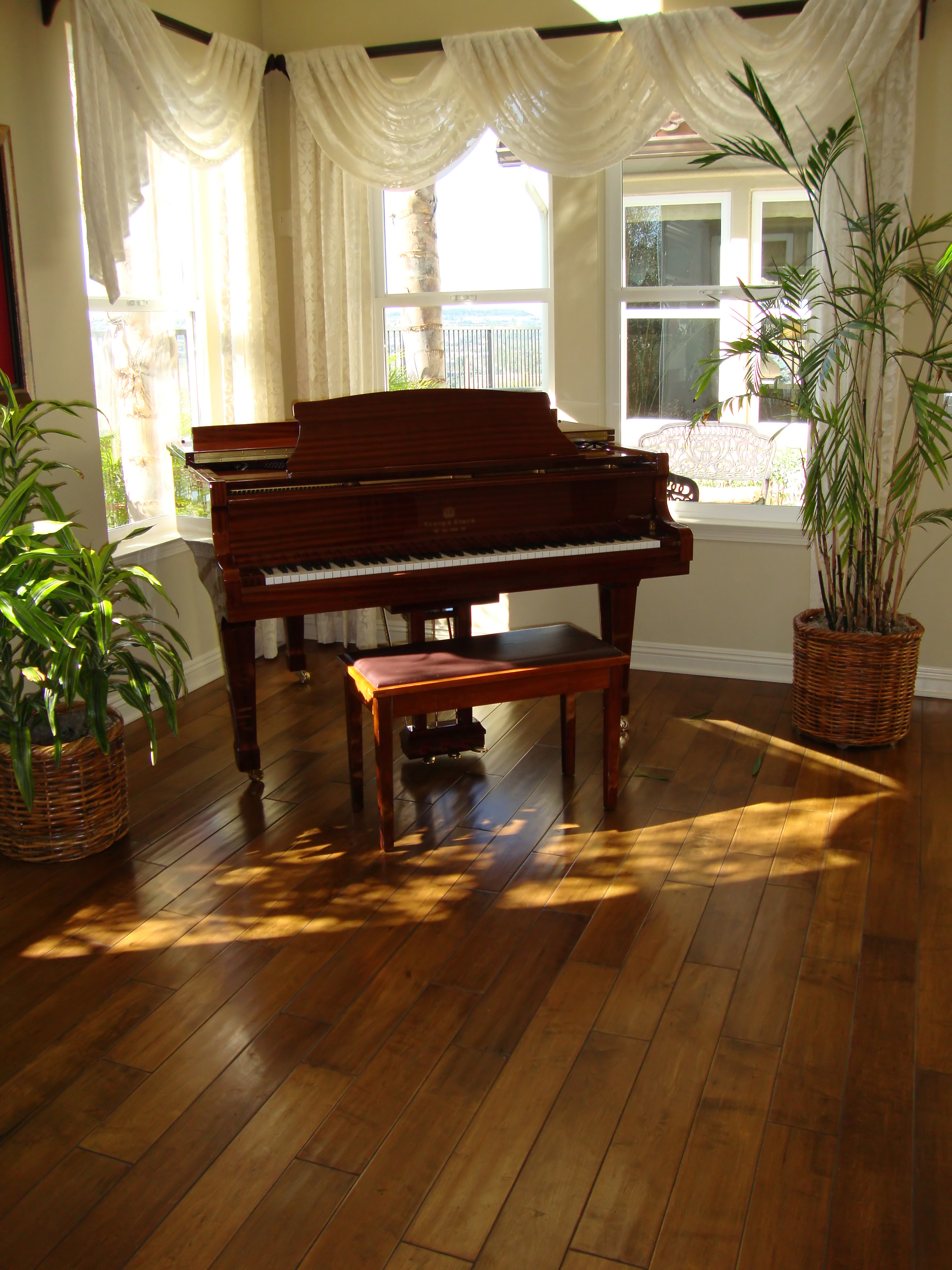 Length
We often get a lot of questions about curtain length, and it is easy to be confused about how long a panel should be. In truth, the proper length of your panels depends largely on the room they are being hung in and your individual style preferences. For example, designer curtains in your kitchen may be café length whereas the designer window treatment in your study may be floor-length. In most formal decor, your curtains should be long enough that they just barely graze the floor, especially if they will be opened and closed frequently. For stationary panels, they can be long enough so that they puddle on the floor.
Fullness
You also want to choose a panel that has the right degree of fullness to create stunning visual appeal. This is important because you want your curtains to look great whether they are open or closed, and if the panel is not substantial enough, it could look rather skimpy and it may not cover the window completely. So, how do you make sure the curtains you buy are full enough to mimic the look of designer curtains? It's easy! It all begins with taking proper measurements before you begin shopping. The bigger the curtain, the more full it will be, and a good rule of thumb is to double the measurement of the window's width.
Create Designer Curtains on a Budget Today
Achieving the look of designer curtains in your Australia or New Zealand home doesn't have to cost you thousands of dollars. When you shop Quickfit Blinds & Curtains, you'll find high-quality curtains made from premium materials that are sure to give designer treatments a run for their money, and we make choosing your curtains easier than you thought possible. If you're having trouble deciding between materials or colours, we are happy to provide you with free fabric swatches to help make your decision easier. We also offer a no-hassle return policy in case you are unsatisfied with your ready-made curtain order for any reason. Shop our curtains online today to discover endless possibilities for your designer project and be sure to check back for more tips in our next post!