Posted by Quickfit Blinds & Curtains on 28th Aug 2018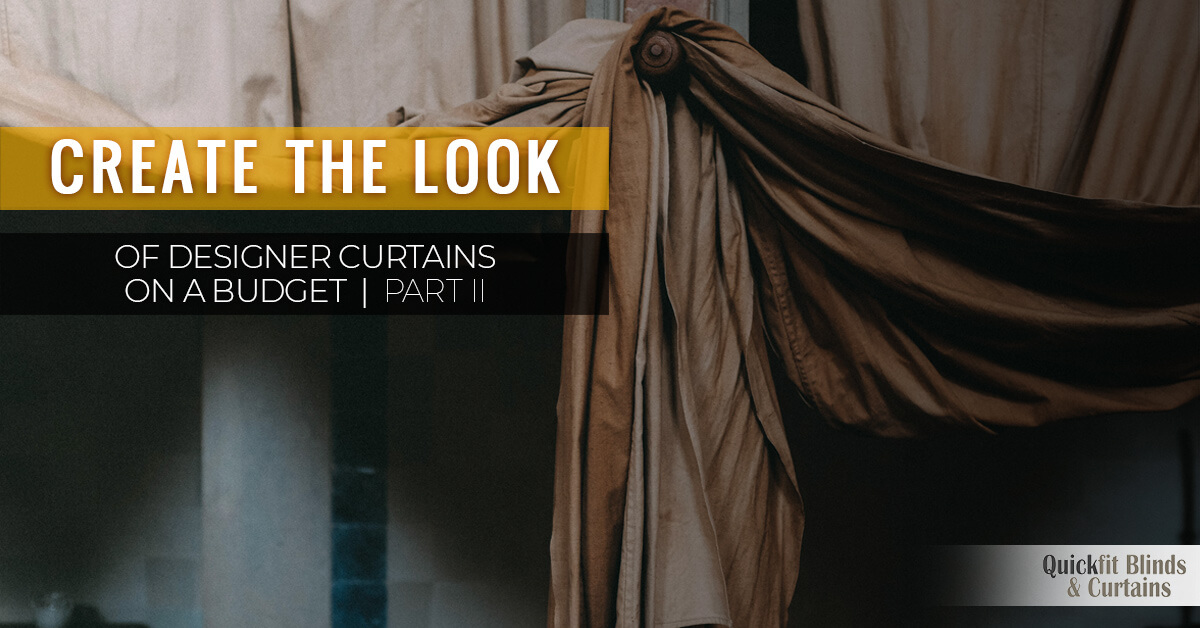 Designer curtains can complete a room like no other design element can. Unfortunately, the price tag associated with professionally designed window treatments is often a little too hefty for many homeowners. Fortunately, there is a way for you to create the appearance of designer curtains without spending thousands of dollars. At Quickfit Blinds & Curtains, we sell curtains that are as affordable as they are stylish, and we are confident you will find the panels you need to complete your designer curtain project. Shop our curtain inventory online today!
In part one of this series, we discussed how important balance is to your window treatment, and how the length and fullness of your curtain panels can play a big role in finding the right proportions. Today, we will review important considerations for three more design elements when you are creating designer window treatments. Check them out below!
Tips for Creating Designer Window Treatments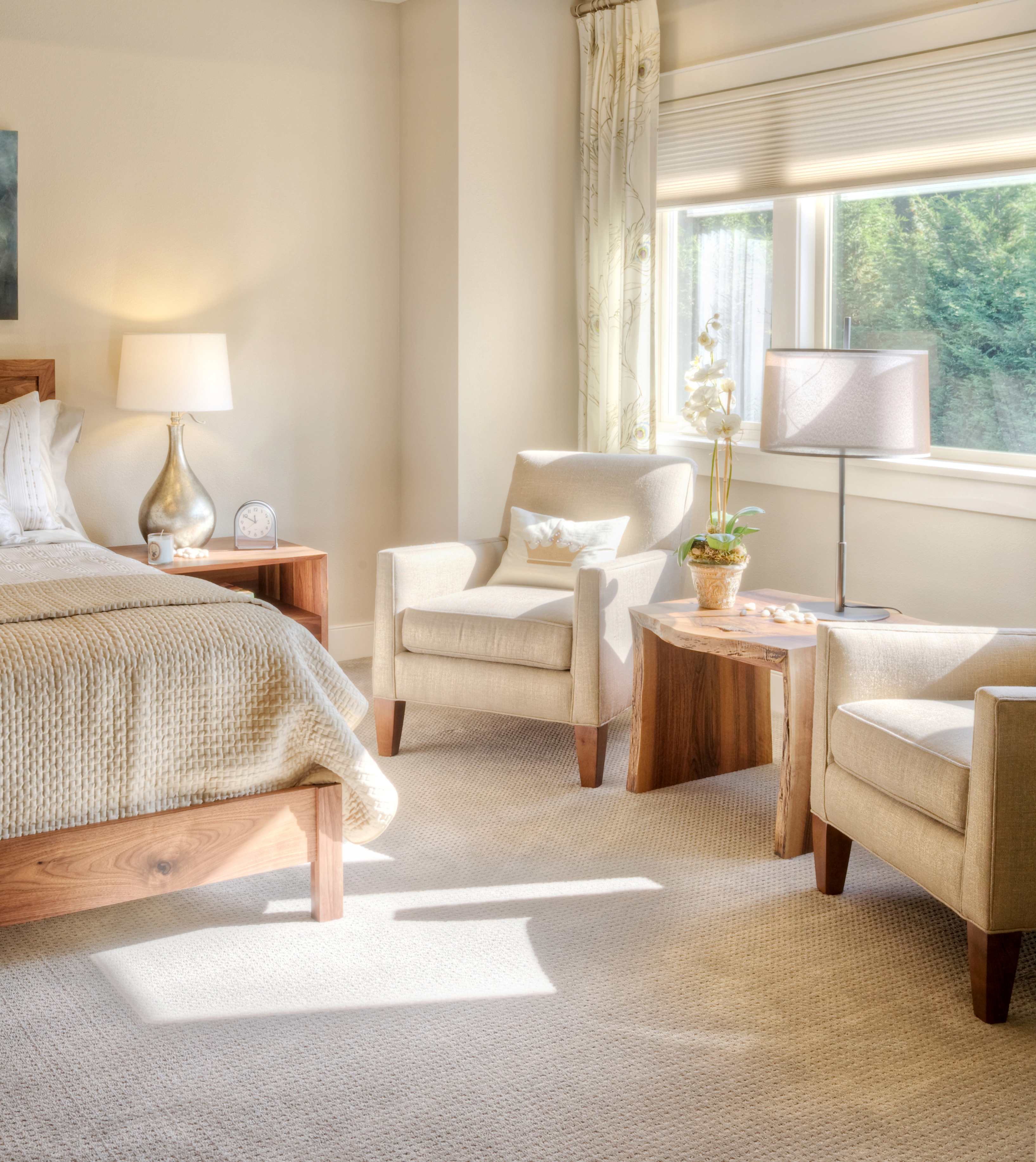 Layers
Designer window treatments usually aren't composed of just a simple curtain panel that is hung on a cheap curtain rod. More often than not, professionally designed window treatments will combine two or more elements to create a balanced, more finished appearance. For example, adding a pelmet to your curtains can go a long way in providing that well-tailored aesthetic you're after, just be sure to remember that proportion is key. If you have a traditional 8-foot ceiling, your pelmet should measure no more than one-fifth of the panel length. If your ceiling is taller or shorter than this, then the length of your pelmet should be adjusted accordingly in order to ensure balance and proportions are maintained.
Mounting
Have you ever been in a room where there was something odd about the placement of the window treatments that you just couldn't put your finger on? When this happens, it is often because the curtains haven't been mounted in the proper position to maintain proportion in the room. A curtain panel that is long and full should be mounted high on the wall, perhaps even as high as the ceiling. A panel that is short and thin can be mounted lower, such as right above the window frame, but it should never be mounted lower than the top of the window. Additionally, the mounting brackets, rod, and other hardware that you use should give the appearance of high-quality materials to mimic the materials used in designer window treatments.
Tiebacks
Tiebacks are often used to hold the panels back from the window to offer maximum view, and they also add visual appeal to a window when the curtains are pulled open. Proper placement and size of the tiebacks is very important — tiebacks that are placed too high or low, and those that are too large or small for the window can greatly impact the balance and proportion of the entire treatment. Tiebacks should not be placed right in the middle of the panel length, but rather, just above or below the mid-line. The should be of a size that is adequate to hold the panel back, but not so large that they detract from the aesthetic of the window.
Create Designer Curtains for Less Today!
Are you ready to create the appearance of designer curtains without breaking the bank? If so, then look no further than the high-quality curtains available in our online curtain store. We have everything you need to create the window treatments you've been dreaming of, including eyelet curtains, sheer panels, decorator curtains, and more! Because we want to ensure you have the best shopping experience possible, we are happy to provide you with free fabric swatches and customer service available by phone seven days a week. There is no time like the present to start your designer curtain project — shop Quickfit Blinds & Curtains today!