Posted by Quickfit Blinds & Curtains on 30th May 2018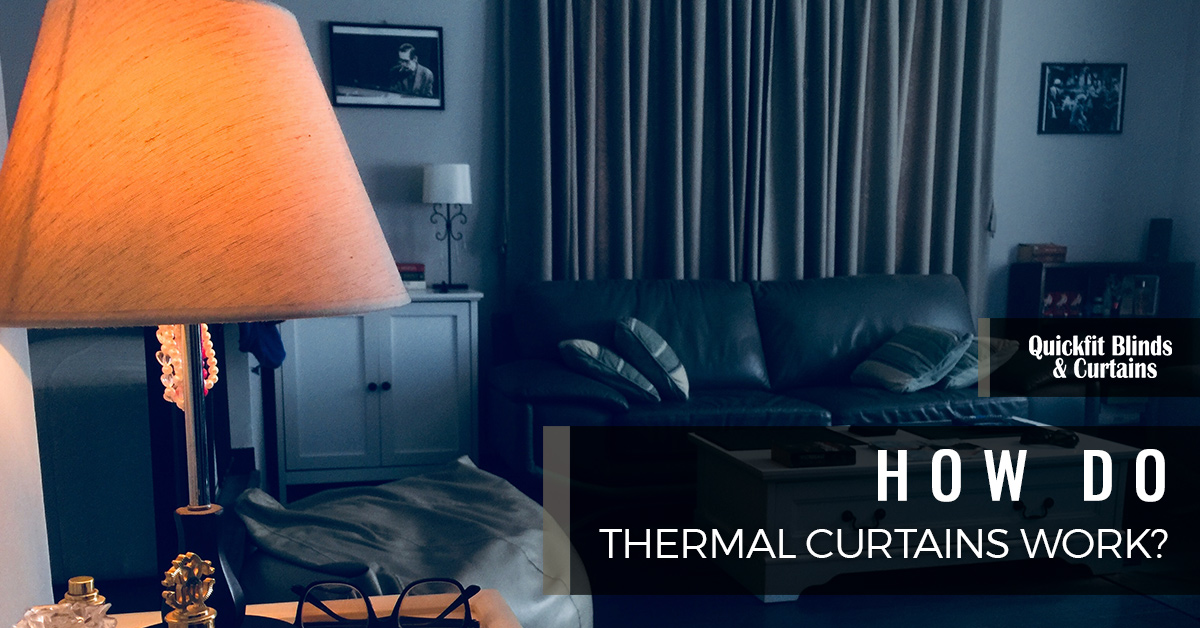 With summer just around the corner and the temperatures already beginning to rise, you're probably dreading paying higher utility bills caused by running your air conditioning unit throughout the day. At QuickFit Blinds & Curtains, we know how important it is to keep your utility bills low, and our thermal-coated blockout curtains are the perfect way to keep your home cool and comfortable during the hottest days of the summer. Read on to learn more about thermal curtains, and stop by QuickFit Blinds & Curtains when you've finished reading to order a set for your home! We carry a wide variety of curtains for sale online, and you're sure to find a set that perfectly fits your home's decor.
If you remember your physics class from high school, then you probably remember that heat is a source of energy that transfers from warm areas to cool ones. Unless you've recently upgraded your windows, your current window panes probably don't prevent the energy of the sun from increasing the temperature of the room it's entering. Whether you have an automatic thermostat or a manual one in your home, an ample amount of unfiltered sunlight entering through your windows will lead to higher temperatures throughout your home. As the temperature in your home begins to rise and you become increasingly uncomfortable, you're probably going to be turning your air conditioning unit up, leading to higher cooling costs at the end of the month.
If you're tired of constantly battling a hot and muggy home, thermal curtains are your go-to solution. While you'll certainly be saving money on your utility bill each month, you'll also be reducing your carbon emissions – thermal curtains are a win-win for you and the planet! Thermal curtains have two layers: fabric and an off-white coating. The former is available in a wide range of colours and styles that can accent and add to the decor of any room. The latter is a coating of off-white material that significantly reduces the amount of thermal energy entering your home.
Many homeowners replace their windows with insulated panes in order to reduce their heating and cooling bills, but purchasing a high-quality set of thermal curtains is a much cheaper alternative. As an example, our Houston Blockout Eyelet Curtain Panel has a retail price of $26.95, while a new window pane will easily cost three or four times that amount. As an added bonus, most of our thermal curtains are also blockout curtains, meaning that you'll benefit from soundproofing and superior room darkening.
Stay tuned for future posts in which we'll continue to provide you with information about thermal curtains and blockout curtains. Are you ready to buy new curtains online? Head over to QuickFit Blinds & Curtains today to find the perfect set for your Australia or New Zealand home! We have an unparalleled selection of custom-made curtains, and we happily provide our customers with free fabric swatches to ensure that you receive exactly what you need for your home. We look forward to working with you soon!