Posted by Quickfit Blinds & Curtains on 17th Sep 2018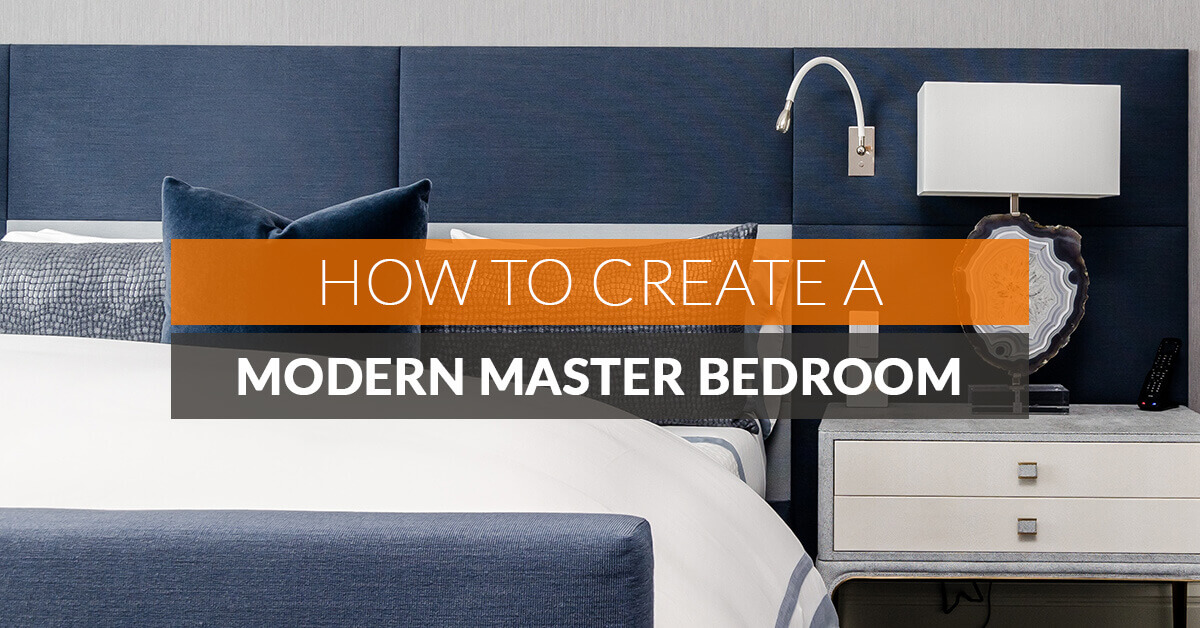 Your master bedroom should be your oasis. After all, it is where you start and end your day, and the decor should reflect your unique style preferences. Certain design trends are more effective than others when it comes to creating a serene, restorative environment, and many homeowners find that the sleek lines and simplicity of modern design appealing for this reason. In today's post, we'll review a few modern decor tips that can take your bedroom from ordinary to extraordinary, allowing you to rest and recharge in style.
Quickfit Blinds & Curtains is your go-to source for new window treatments to complement your new design scheme. From modern eyelet curtains to stylish roller blinds, we have it all right here. Check out the tips below, then find your new blinds & curtains online today!
Modern Bedroom Decor Tips
Embrace Minimalism
Modern design is all about keeping things as simple as possible and embracing the idea of minimalism. To achieve the clean, sleek look you want, it is important to have clean lines and clean surfaces. That means that you may have to pare down your decor, and you may need to purge some clutter. The focal point of any bedroom is the bed, so choose your bed frame and linens with care. You'll want to avoid any type of frame that is too large or ornate, and your bedding should be simple without any crazy patterns. The decor that you do incorporate should be minimal and complement your bed.

Choose Your Lighting Carefully
The type of lighting that you choose for your new modern space is an important design element to consider, as the right fixtures are sure to enhance the modern appeal of your bedroom. That means that the old, outdated lamps on either side of your bed should be replaced with something a bit more stylish and less obtrusive. If you like to read in bed, you will need some type of fixture that provides enough light for you to see. Simple bedside sconces with glass shades are a sleek, stylish solution that fit in well with modern design themes. Likewise, recessed lighting in the ceiling is a great way to create ambient light for illuminating the entire room.
Use Colour As a Focal Point
Many people mistakenly believe that the simplicity of modernism means the absence of colour, but this could not be farther from the truth. Incorporating bright pops of colour into your decor is a wonderful way to make your bedroom look more up-to-date. For example, if you have a large wall behind your bed, why not use a bold paint colour to transform it into an accent wall to add visual interest to the room. You can also use bright, modern eyelet curtains to complement your accent wall. The key here is to ensure your colour is consistent and simple, and it should tie in with your bed since it is the focal point of the room.
Keep Textures Simple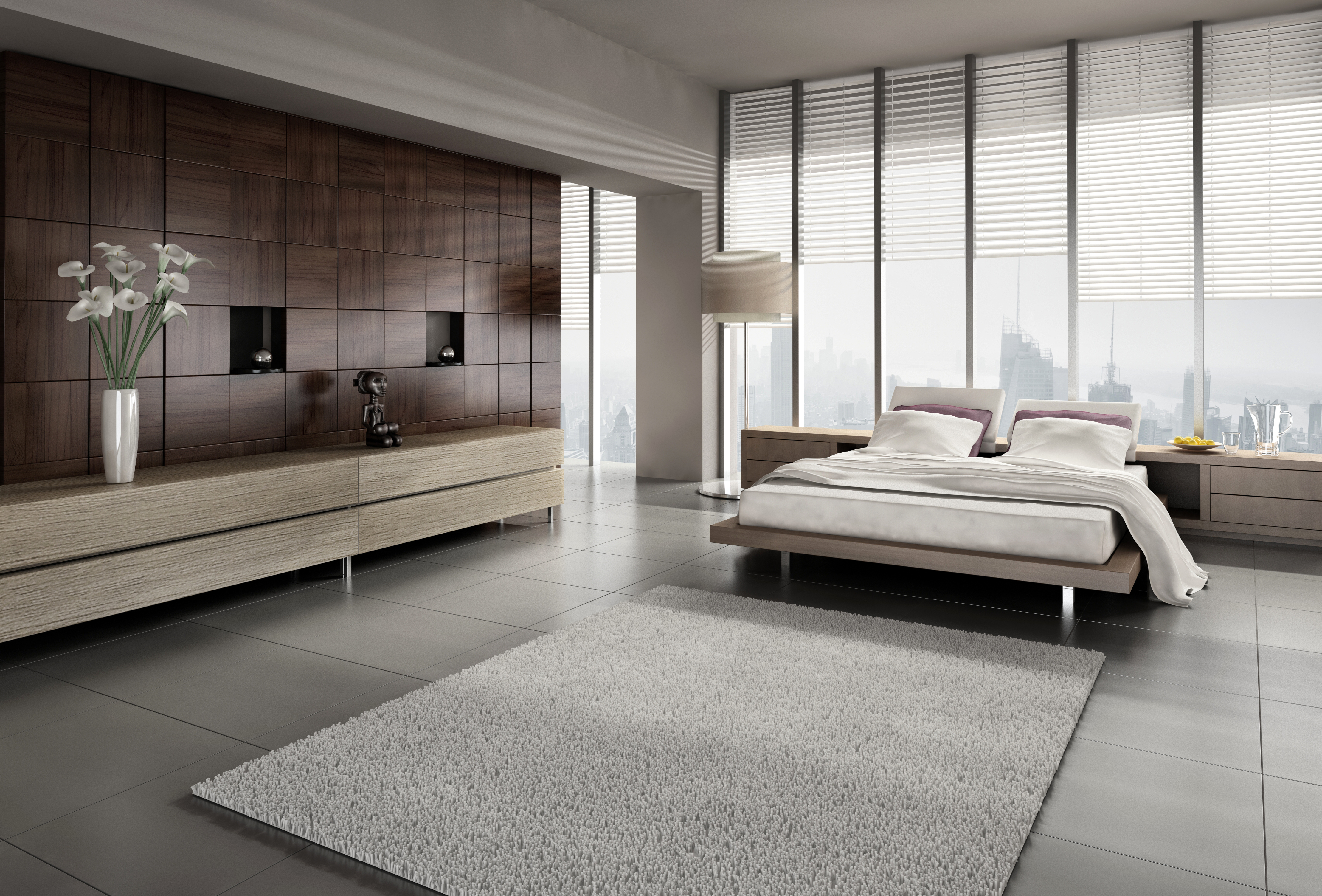 Finally, don't forget to give careful consideration to the types of textures that you incorporate into your new modern bedroom. While there is a time and a place for plush velvets and brocades, they are probably not the best choice for the simplistic design you are trying to create. Rather, smooth, sleek textures are central to modern design. Wood furniture with straight lights and a matte finish are a great way to incorporate some warmth into the space without compromising the overall aesthetic, as are easy-to-clean, durable polyester fabrics for your bedding, pelmet, chairs, and other design elements.
Modern Eyelet Curtains and Roller Blinds Online
Are you ready to breathe new life into your master bedroom with the stunning simplicity of modern design? If so, then Quickfit Blinds & Curtains is here to help your create the bedroom of your dreams! We offer a wide variety of modern eyelet curtains, roller blinds, bed canopies, cushions, and more that will help you achieve the on-trend styles you have been dreaming of, all at a price that you can afford. We are even happy to offer free fabric swatches to help you choose the best colour and texture for your desired style. Shop our entire inventory today to find the perfect modern design treasures for your new master bedroom!