Posted by Quickfit Curtains & Blinds on 15th Oct 2018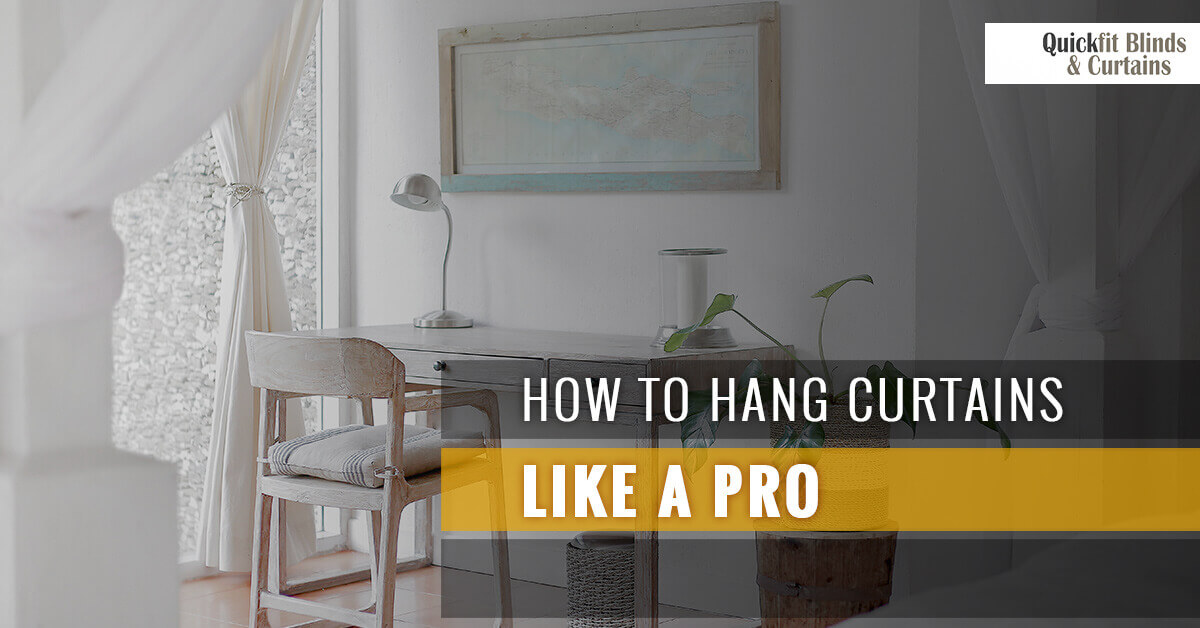 Whether you are changing out your current window treatments to give your windows a face lift, or your treatments have suffered some kind of damage, you want your new curtains to look like they were hung by a professional, even if they were not. At Quickfit Blinds & Curtains, we are not only here to help you choose the right window treatments for your space, but we are happy to provide you with tips on how to hang curtains like a pro. We offer several online resources for hanging window treatments and we are available by phone seven days a week at 0422584155. Check out the tips below and shop our expansive inventory of affordable, modern curtains online today!
Tips for Hanging Curtains
If you know you need new curtains, but you aren't sure where to start, this post is for you. The four tips below will help ensure that your windows are dressed to impress!
Select the Right Panels and Rod
First things first — in order to create a window treatment that looks like it was installed by a professional, you need to know what type of panel and rod will work best for your windows and your needs. Height and width are important to consider, as they will influence the size of the panels you should choose. Likewise, your desired level of privacy and energy efficiency should be considered, as should the room-darkening capabilities and design aesthetic of the panels. The rod you choose should strike the right balance between form and function, providing a beautiful, yet sturdy support system for your curtains.

Gather the Right Tools
Great looking window treatments don't happen by accident; a lot of planning and measuring go into hanging them properly, and you will need the right tools to do so. As we reviewed in a previous post, it is important to gather a few essential tools before hanging your curtains:
A pencil and paper
Screws and a screwdriver
A tape measure and level
A step stool
In addition to these tools, don't forget to have a portable steamer handy to get rid of any wrinkles or creases that your curtains may have from shipping. Steaming curtains once they are hung is the easiest way to give them that smooth look that the pros achieve.
Choose the Right Height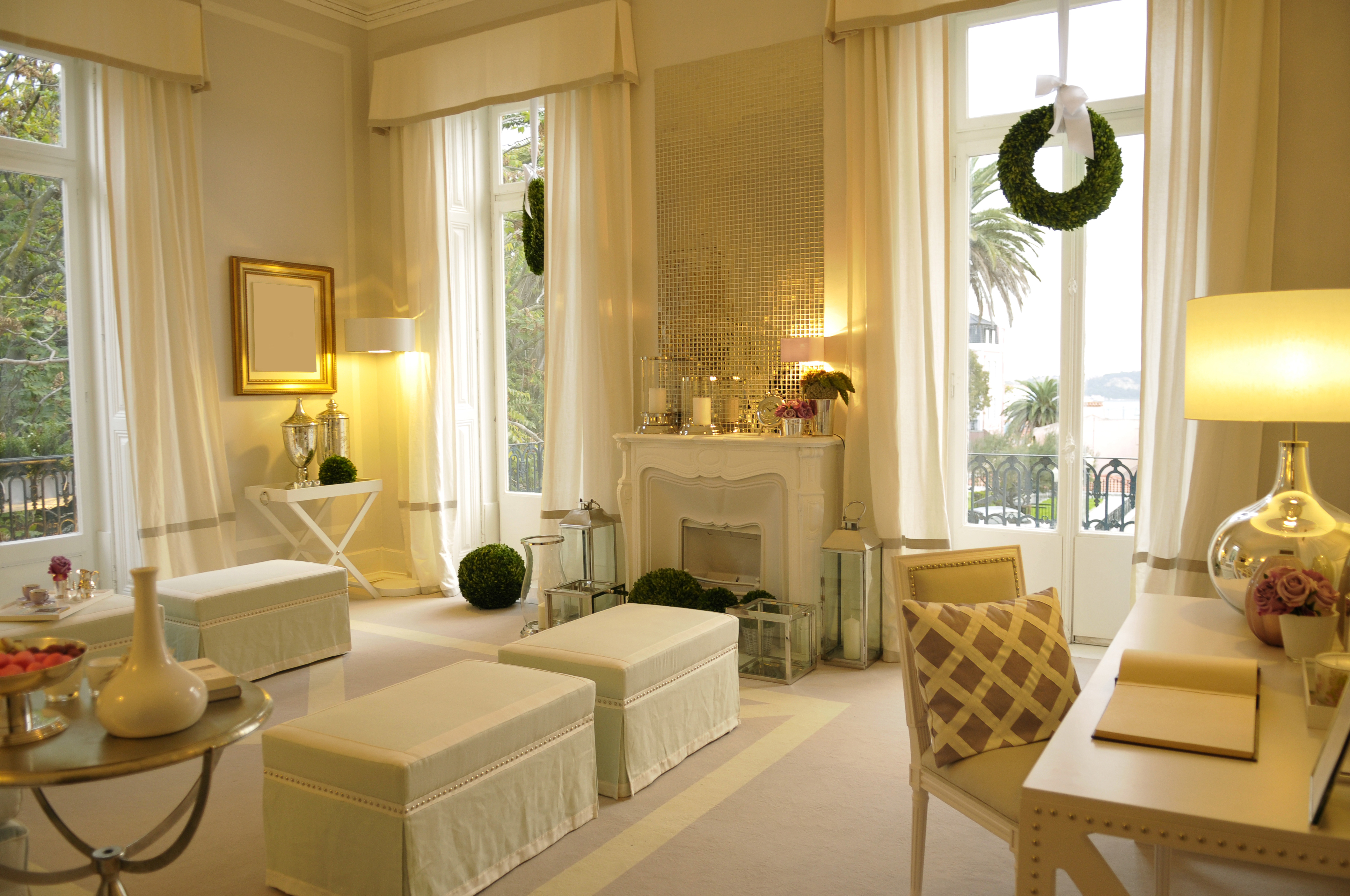 All too often, individuals mount their curtains based on the height of the window. Although this seems like the natural thing to do, you should actually mount your curtains based on the height of the room. Hanging your curtains too low can make your ceiling feel too low, and it can dwarf the size of the window. Mounting your curtain rod slightly higher than the top of the window will create the illusion of a larger window, and it will make your room feel taller. Aim to hang your curtain rod 4 to 6 inches outside the width of the window and about halfway between the top of the window and the ceiling. This will help you achieve the most appealing aesthetic for the room and the window, and make your room feel more spacious.
Don't Forget the Right Accessories
When you are so focused on figuring out how to hang curtains, it can be easy to forget about finding the right accessories for them. Finials make an elegant addition to most curtain rods, and they are available in a wide variety of shapes, colours, and materials. This makes it very easy to find the right one for your tastes. Placing a pelmet at the top of your window treatment serves a dual purpose. Not only does a pelmet add a touch of visual interest to your window treatment, but it can also help increase the energy efficiency of it, as well. Finally, don't forget to find the right hold backs for your panels. These can be made from a fabric that coordinates with your curtains, or you may choose a wood or metal hold back that compliments your overall design scheme.
Buy Curtains Online
Are you ready to discover the difference that new, high-quality curtains can make now that you know how to hang curtains like a pro? The curtains that we sell at Quickfit Blinds & Curtains are as beautiful as they are affordable, and you are sure to find what you need in our incredible online inventory. We offer both ready-made curtains and custom-made curtains in a wide variety of colours and materials that are sure to suit your needs and your budget. Whether you are searching for elegant sheer panels or blockout eyelet curtains, we have them all right here! We even offer free fabric swatches and a hassle-free return policy on all ready-made items to help make your curtain shopping experience as easy and convenient as possible. Start shopping now and discover a world of possibilities!