Posted by Quickfit Blinds & Curtains on 4th Aug 2018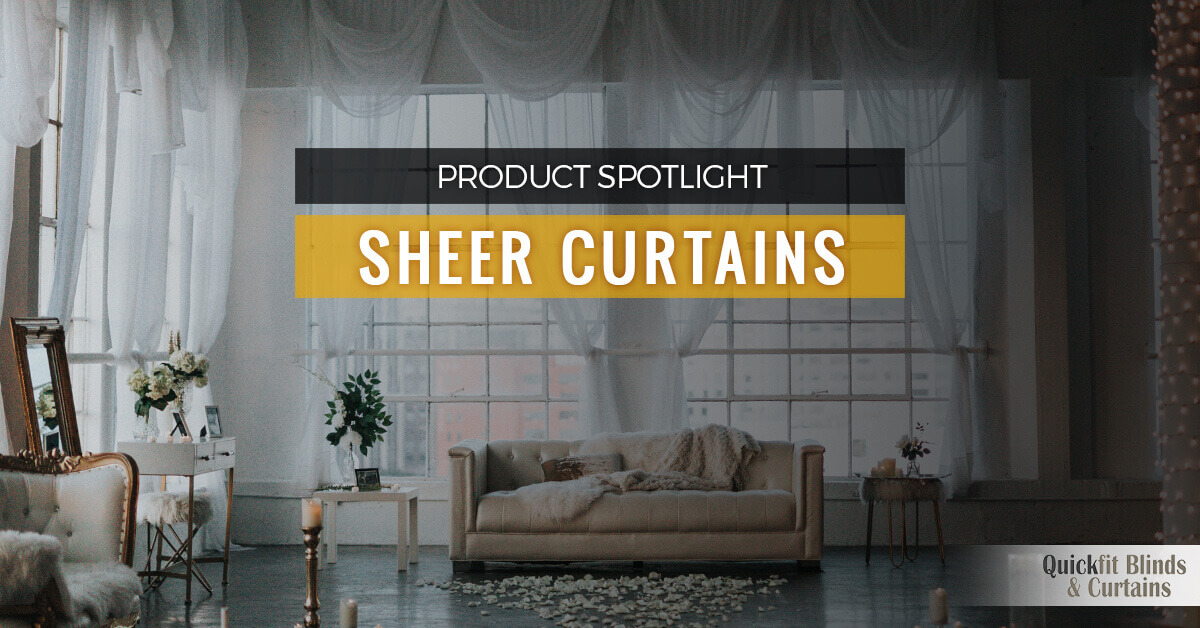 If you have ever shopped for new curtains in stores or online, it's not difficult to understand why some people feel overwhelmed by the number of options available to them. Curtains come in a wide variety of colours, lengths, styles, and materials, and knowing which one will best complement your interior space can be difficult. From time to time, we like to highlight a specific type of curtain to help our shoppers make informed decisions when shopping for window treatments, and today we will take a closer look at sheer curtains.
If you are searching for an online curtain store that offers a wide variety of sheer panels, look no further than Quickfit Blinds & Curtains. Our selection simply can't be beat, and we offer flat-rate $9.95 shipping on all ready-made items. Shop our incredible collection of sheer curtains now!
A Closer Look at Sheer Curtain Design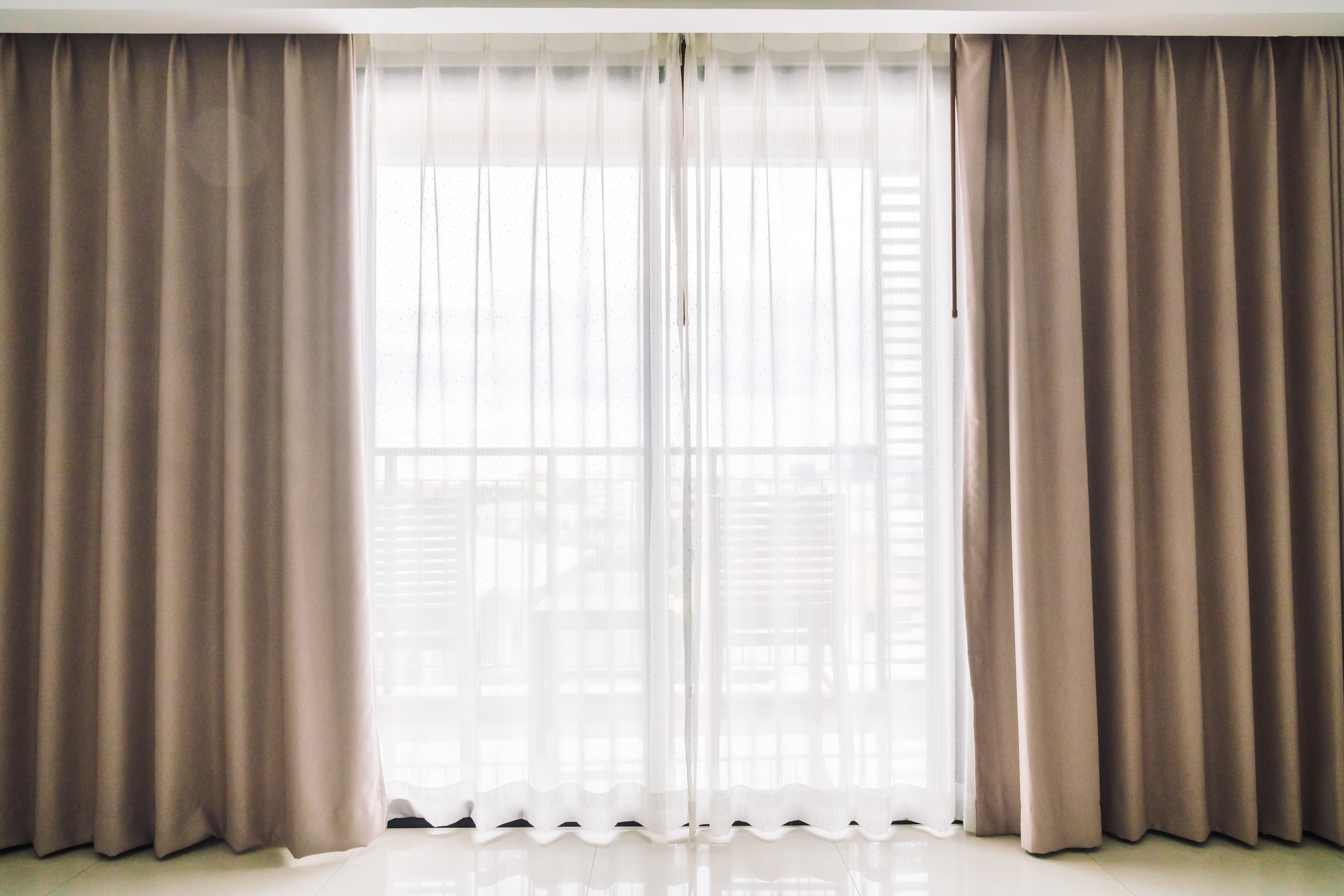 What Header Styles Are Available?
Just as other types of panels can be hung in different ways, sheer panels are available with many different header styles, allowing you to choose one that best suits your design preferences and existing decor. Three of the most common styles are rod pockets, reverse tabs, and eyelets.
Rod pocket sheer panels. This type of curtain features a narrow channel of fabric for the curtain rod that stretches the length of the panel. The rod pocket hides the curtain rod so it is not visible when hung.
Reverse tab sheer panels. Often called "back tab" curtains, these drapes feature several tabs along the top of the panel through which the rod is fed. The rod is not visible from the front.
Eyelet sheer panel. This style is hung by a rod that is inserted through several metal grommets at the top of the panel. The rod is visible between each grommet when hung and is one of the most popular header types for modern curtains.
Are There Different Styles of Sheer Curtain Panels?
While you might think that one sheer panel is just like another, this couldn't be farther from the truth. Available in many different styles, sheer panels have come a long way since the ones your grandmother might have hung in her formal dining room decades ago.
Traditional Sheer Panels
When you think of sheer curtains, the traditional panels are likely the ones that come to mind. These are often made from a single layer of thin, gauzy material, such as polyester or a cotton-polyester blend. Traditional sheers may be hung on their own for a simple, elegant window covering, or they may be paired with other curtains to form a layered window treatment.
Patterned Sheer Curtains
If you gravitate toward the simple elegance of traditional sheers but you prefer something with a little bit more style, then sheer curtains that have some kind of pattern may suit your style preferences. Sheer panels are available in many different patterns, from basic checker board patterns and stripes to opulent lace designs. The options are virtually endless with patterns!

Two-Tone Sheer Panels
Similar to patterned sheer curtains, two-tone sheer curtains offer additional opportunities to customise the look of your space. This stylish type of curtain is often made of a traditional sheer material on the top and finished with a more opaque fabric on the bottom. The result is a curtain panel that offers a more casual style with several different colour combination options.
String Fringe Curtains
If you haven't yet heard of string fringe curtain panels yet, you may be missing out on incredible design opportunities around your home. Rather than being made from one solid piece of fabric, these panels are made from several hundred long strings. The result is a unique alternative to a traditional sheer that also doubles and an interesting interior design accent.
Linen-Look Sheer Panels
Do you like the idea of a sheer panel, but prefer your curtains to have the appearance of a more substantial fabric? Sheer curtains can be made out of textured polyester to mimic the look of linen so as to provide a completely different aesthetic in your home. This type of curtain panel offers the same airy quality of traditional sheer curtains, but they are slightly less transparent.
Order Your Sheer Curtains Online Now!
Are you ready to discover how sheer panels can make each room in your home a space that exudes soft elegance? From your kitchen to your study, you won't believe how easily these exquisite window treatments can transform a room from ordinary to extraordinary. The team at Quickfit Blinds & Curtains are available seven days a week by phone. If you need assistance with measuring for your new sheer curtains or you need someone to talk you through installing them, simply give us a call at 0422584155. Shop for sheer curtains online today and discover a world of design possibilities!