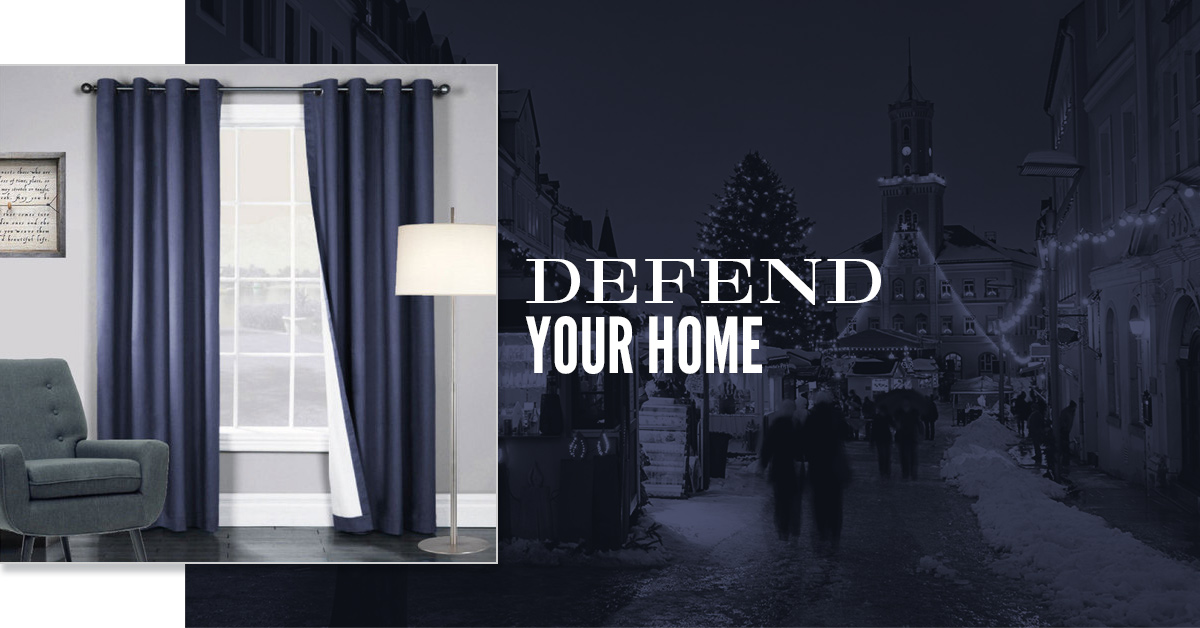 With the holidays quickly approaching, people may be traveling out of town for some time. If not approached carefully, foul neighbours may learn of your absence and break into your home while you are gone. There are a few tricks to keep up your sleeve to protect your home while you are on holiday. Here is a quick hint: curtains can make the difference, so shop for curtains online at Quickfit to get started and then follow the rest of these tips.
Defending your home begins before you leave. While there is not too much you can do while you are gone, there are plenty of things to check off your list before you leave and have friends or neighbours continue while you are gone.
The first thing you will want to do is buy curtains online at Quickfit. Do not choose just any curtain panel, though; choose a blockout curtain panel. While we think blockout curtains are great all times of the year, they are especially helpful to protect your home while you are away. Blockout curtains are not see-through, so people outside your home cannot see inside to spot the goodies they want to steal later. By keeping the windows covered -- at least all windows at ground level or those can be seen within a tree or from a neighbour's house, you are guaranteeing people will not be able to creep inside your home. While this may be a no-duh type thought, the first step many people take before robbing a home is looking in to see what can be stolen and the best path for doing so.
The good news is blockout curtains offer a home more benefits than just preventing outsiders from seeing inside. Check out our recent post about the benefits of hanging blockout curtains in your home.
After hanging curtains in the home, prepare a front room to make it look like you are still living there. This is easily done by rigging a lamp on a timer to come on as the sun is setting and to go off about the time you usually go to bed. Often, houses that are left completely dark are houses that get robbed. You can leave the light on all night if that makes you more comfortable; it is better to be safe than sorry.
Double check the door locks work on all exterior entrances to prevent a thief from walking directly into your home. You do not want to make it easy on them; that is for sure!
Now that the home is prepared for your holiday, it is time to request the help of a trusted family member, friend, or neighbour. All you have to ask is for someone to pick up the post and keep an eye on your home. When the mail and newspaper are not piling up on the front step, it looks like you are home and tending to your chores each day. Moreover, with a friend's eyes on your home, it will be easily noted if and when anything bad happens and a police report can be made immediately.
Start protecting your home today before you leave on holiday by shopping for curtains online at Quickfit. We do not want anything bad to happen to your home!