Posted by Jane Dodge BA Fashion Design RMIT: Textile Designer Quickfit Blinds and Curtains on 5th Jun 2015
One of the easiest and most effective ways to give your room some instant appeal is to add some sheer curtains to windows. Sheer Curtains look fantastic when run all the way across the wall, past either side of the windows. They look even better if you can install them as high up as possible. To cover the entire wall might require getting some custom made sheer curtains. These are not as expensive as you think. You can get around 3 metres of sheer Pinch Pleat curtains custom made to fit your size for a little over $100.00. They take 10 days to make and are delivered to your door! You can order these curtains online.
The Bristol Sheer Custom Made Pinch Pleat Curtain has a lead weighted bottom to help make the curtain hang nice and neatly. Bristol Sheer fabric is available in white and charcoal grey. The images below feature a Pinch Pleat style curtain at the top but you could choose any header style.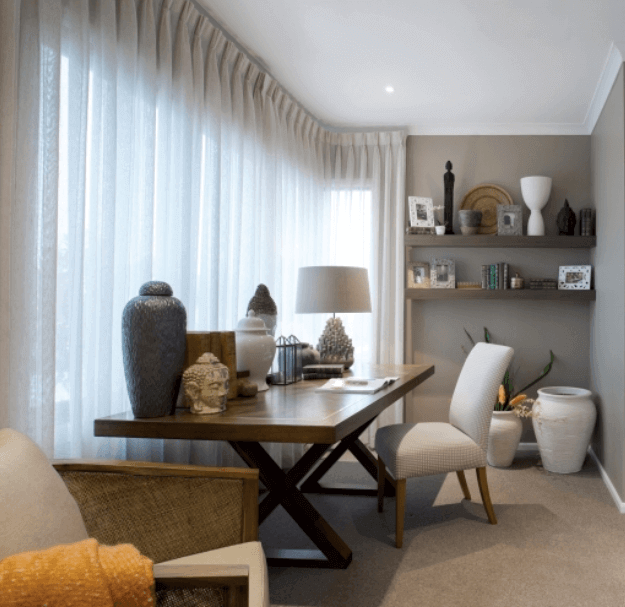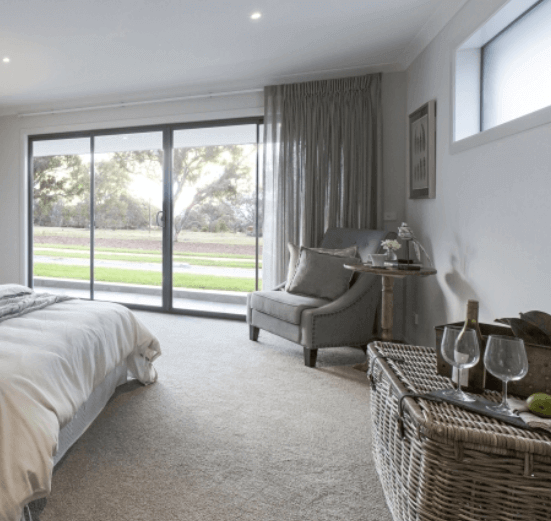 Ordering custom sheer curtains is very easy. All you need to do is provide the width you require the curtains to cover and the length from the spot you will hang them down to the floor. The dressmaker will do the rest. And, of course, you will need to decide on the fabric, the style of curtain (i.e. a Pinch Pleat like in the pictures above) and if you want two curtains that open in the middle or one large one (like in the images) that pull to one side.
You can find some further information on custom made curtains here > CUSTOM MAKE CURTAINS
One of the best ways to get some designer inspiration is to visit some of the display homes dotted around the newer suburbs. The decorators that work for the display homes have some fantastic ideas and have a real talent for putting colours and textures together. Some of the images here are from Metricon Display Homes.