Posted by Quickfit Blinds & Curtains on 18th Apr 2018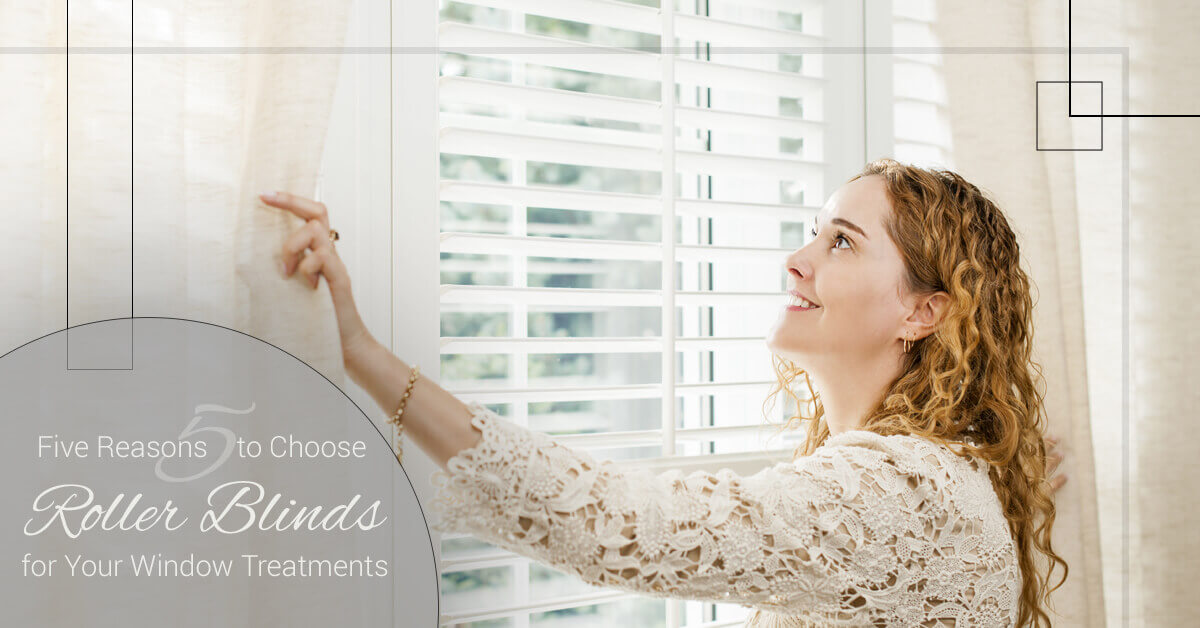 When you are shopping around for new window treatments, it's easy to feel overwhelmed by the number of choices that are available in stores and online. Are curtains the right choice for you, or would Venetian blinds better suit your current decor? At Quickfit Blinds & Curtains, we sell a wide variety of ready-made and custom curtains and roller blinds online. In an effort to make your shopping experience as easy as possible, our team of helpful professionals is here seven days a week to help you. Call us at 0422584155 today!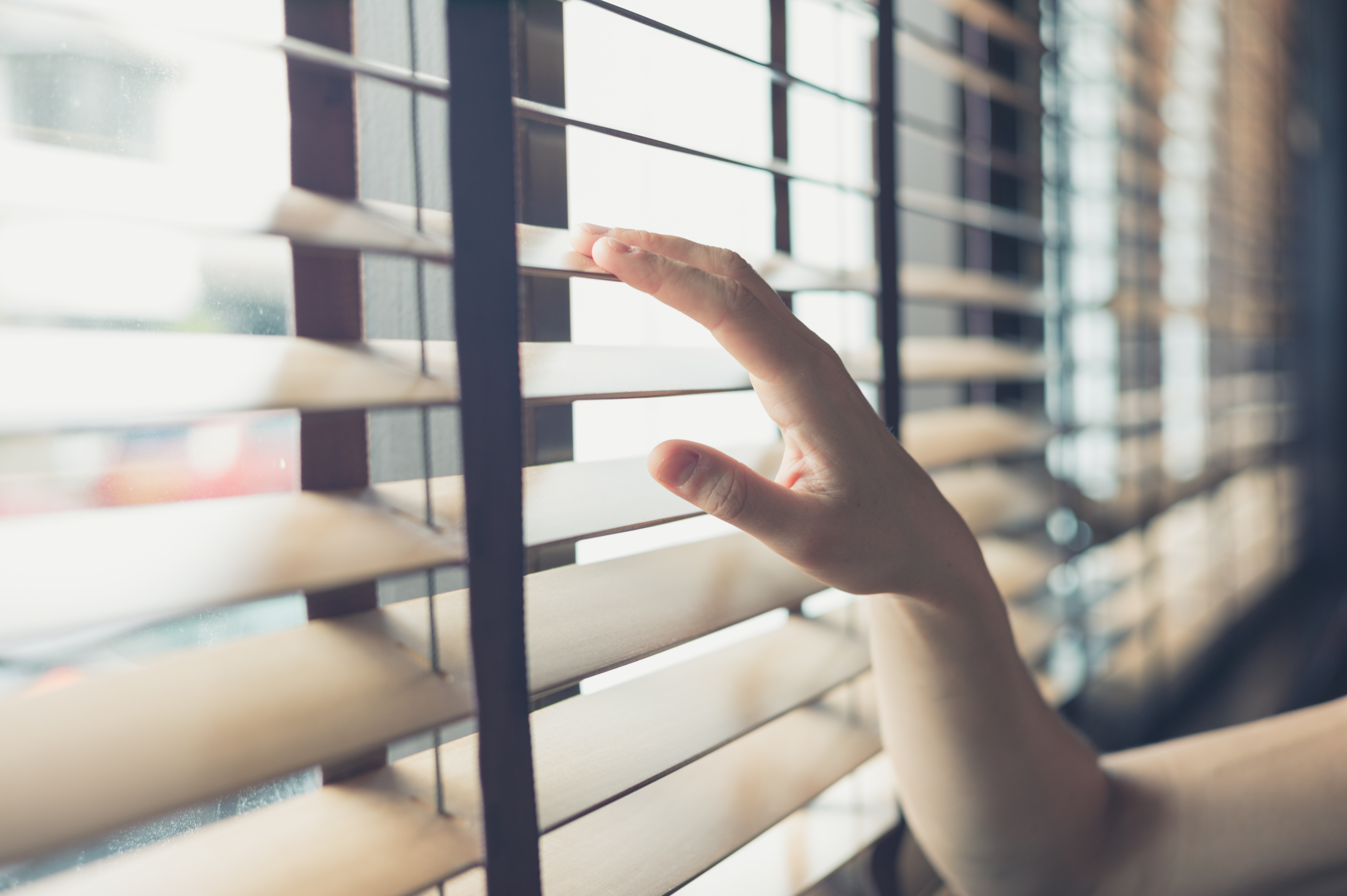 If you are on the fence between roller blinds and another type of window treatment, it might be helpful to know what perks each one has to offer. In today's post, we'll review five reasons why roller blinds are a wonderful way to inject both style and functionality into your home.
Benefits of Roller Blinds
Easy to Clean
If having a window covering that is easy to clean is important to you, there is no better option than roller blinds. Venetian blinds have several individual slats, and they often sit at a horizontal angle when open. This allows them to easily collect impurities like dirt, dust, and pet dander. The close proximity of the slats tends to make Venetian blinds difficult to clean. While curtains may seem easier to maintain, they usually need to be hand washed or dry cleaned. Because they have no horizontal surface, they require little effort to clean and can usually be wiped with a soft, damp cloth to remove any dust or debris.
Maximum View
Do you have a beautiful bay window in your breakfast nook that provides you with an incredible view of the ocean? Are you someone who prefers to have the windows wide open during good weather to allow fresh air into your home? If so, then roller blinds can be incredibly beneficial because they completely disappear when retracted, allowing you to enjoy an unhindered view and have complete access to your windows for easy operation. Other window coverings like curtains and traditional blinds might be able to be pulled partially away from the window, but usually at least partially obscure your view.
Versatility
When it comes to having a wide variety of colours, materials, opacities, and other specifications, no other window treatment fits the bill as well as roller blinds. At Quickfit Blinds & Curtains, we offer a wide variety of roller blinds online that are custom-made to suit your needs. When you purchase blinds from us, you can make the following customisations:
Your choice of more than 10 stylish colours
Inside or outside of window frame mounts
Blind width up to 2700 millimetres
Your choice of five drop lengths
Left- or right-side chain placement
Optional stainless steel chain
Your choice of front- or back-roll operation
Offering the best value in roller blinds online, Quickfit Blinds & Curtains is your one-stop shop for stylish window coverings for your home. Whether you want a solid-coloured blockout blind or you prefer a stylish sunscreen roller blind, you're sure to find a solution that suits both your design preferences and your budget. Shop our entire selection of roller blinds now!

Affordability
There is nothing beautiful about expensive window treatments. Whether you are buying new treatments because you have just moved into a new home, or you are upgrading your existing window coverings, you want to do so in the most affordable manner possible. Some homeowners find themselves spending hundreds of dollars on designer curtains and blinds that can fade or look worn within a couple of years. Roller blinds are more affordable and durable, allowing you to get more for your money than you could with other products. In fact, you can buy custom-made roller blinds from Quickfit Blinds & Curtains for as little as $49.95.
Minimally Intrusive
Finally, one of the best features about roller blinds is that they offer a clean, sleek look that is minimally intrusive in your room. Other window treatments like bulky curtains not only hang away from the wall and take up space that could otherwise be occupied by furniture or decor, but they can also lend a heavy, stuffy feel to a room. Roller blinds that are mounted inside of the window frame allow homeowners the advantage of a few extra inches that they would have lost otherwise. Additionally, because they have such a low profile, roller blinds provide the perfect base for a layered window treatment.
Looking for Affordable Roller Blinds Online?
If you are ready to discover the functional versatility and beauty of high-quality roller blinds, look no further than the wide assortment of products available from Quickfit Blinds & Curtains! We offer many styles to choose from, and no matter what your style preference or budget is, you're sure to find a window treatment that will suit your needs. To ensure you are 100 percent satisfied with your purchase, we gladly offer free fabric swatches and a no-hassle return policy. Shop Quickfit Blinds & Curtains now to find stylish roller blinds online!