Posted by Jane Dodge BA Fashion Design RMIT: Textile Designer Quickfit Blinds and Curtains on 24th Nov 2014
The master bedroom is one of the most important rooms in your home. Too often when decorating you think "no one will go into the master bedroom so I don't need to put the same care into decorating. I will leave this room until last, after all it's only me who will be using it."
WRONG. The master room is the most important. It is the room that provides
your personal retreat
your very own haven
a place where you spend at least 7-8 hours a day
the place you re-charge your batteries for the next day
a place for intimacy and solitude
Put the master bedroom on top of your decorating list. Take care of yourself, put yourself first.
Here are some tips when decorating the main bedroom of your house
Decorate with calming relaxing colours, these help to put you in a calm relaxed mood ready to re charge
Invest in your bedroom curtains. Decide if you need blackout curtains. Coverings that block the light out during the day, they are great for late shift workers.
Layer your windows up. i.e If you go for roller blinds or shutters its nice to have some soft element added. You can hang a simple sheer curtain for decorative purposes down the side
Try to incorporate some softness to the room, the easiest way is of course with soft furnishings, some bed pillows or soft window draperies these help to add a feeling of comfort and relaxation. Stark bedrooms are just that... Stark. They might look high fashioned and in style but they do little for your head space at the end of a long day
Here a few ideas to add some softness into your bedroom retreat.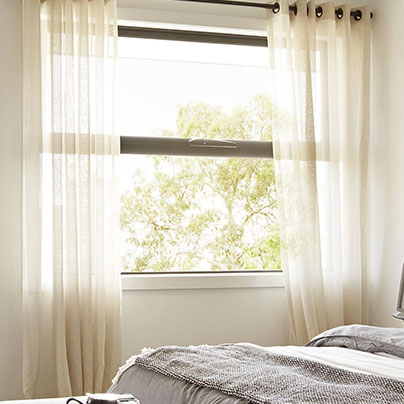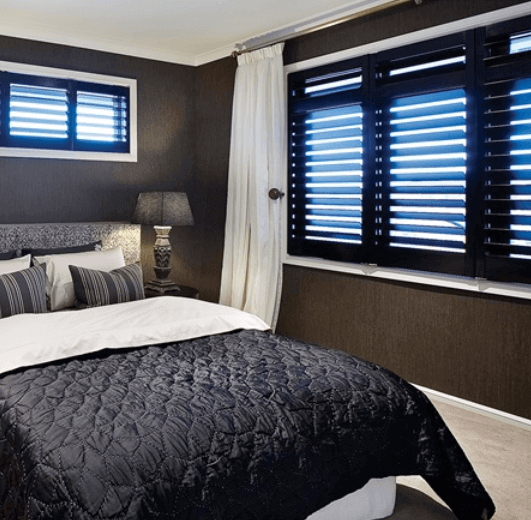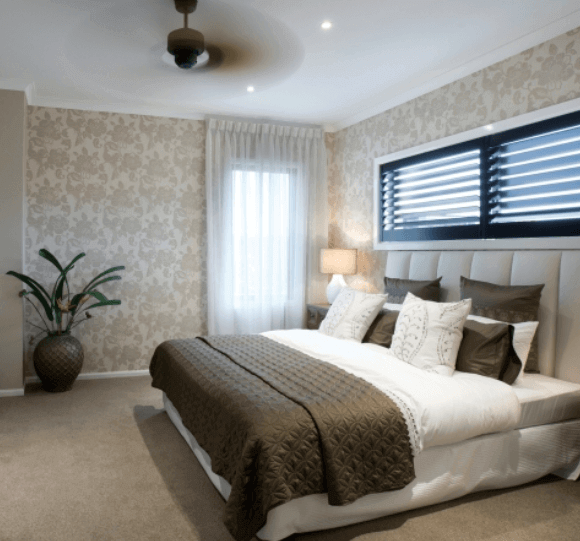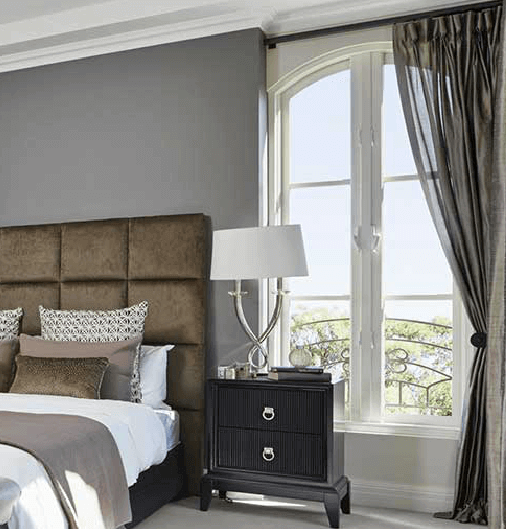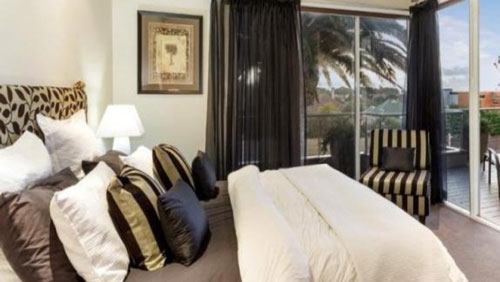 *images from Carlisle Homes & Metricon Display Houses