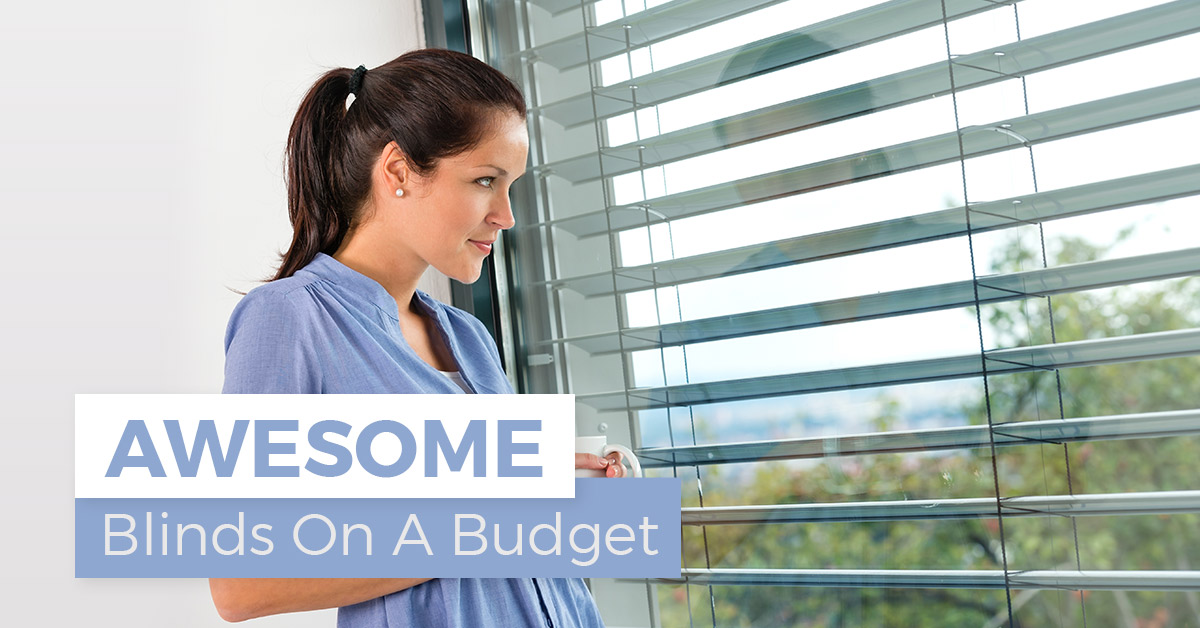 Watch for Sales
The surefire way to save money while shopping online for blinds is to keep an eye on the discounts. Blinds on sale are typically ones going out of stock or are featuring last year's trends. A good budget does not care about the hippest trends but rather function and quality. Sometimes, discount blinds are on sale because they are broken. If you are handy, these can be a great purchase; otherwise, keep an eye on the details to make sure you still get a quality product for an affordable price.
Choose Quality
Truth be told, buying high quality blinds will save you money in the long run. If you purchase cheap blinds initially, chances are they will rip or break within a year, forcing you to buy blinds again. However, if you spend a little more money upfront, good quality blinds will last decades.
There are many different styles of blinds available online at Quickfit. From our favourite roller blind styles to the traditional horizontal blind, these different products are all made with quality materials designed to be great window treatments for your home or business.
Do It Yourself
So much money can be saved by putting in a little bit of work yourself. Employ your own two hands to make sure your budget stays on track.
Trim
Roller blinds are one of the most affordable styles of blind on the market today. While custom, made-to-measure blinds can be purchased online, it is more affordable to measure and trim the blinds on your own. With detailed instructions in every online blinds purchase at Quickfit, you are in little danger of making a big mistake as you customize your own window treatments.
Install
There are professionals who can come and hang blinds in your home or office, but this is not necessary, especially when you are trying to save a few bucks. The hardware for blinds is easy to install. You will need a screwdriver or drill and scissors. Do not forget about your patience! This may not be the most exciting thing you will do all day, but your budget will be pleased with your hard work.
Maintain
Proper maintenance of blinds will help them last for many, many years. This could be said for any product, really. Take care to clean roller blinds at least once a season. Horizontal blinds can be dusted when necessary and washed with a hose or wet rag seasonally. Moreover, if you have pets who like to look out the window, do not forget to raise the blinds each day to help keep Fluffy and Fido out of trouble.
Shop Locally
Most importantly, save money on the unnecessary, added costs from many online blinds retailers. When you shop overseas, you may find the initial cost to be drastically lower than shopping locally; however, when shipping and handling costs are calculated, many purchases increase in cost exponentially. Find retailers with a flat rate shipping fee who are local.