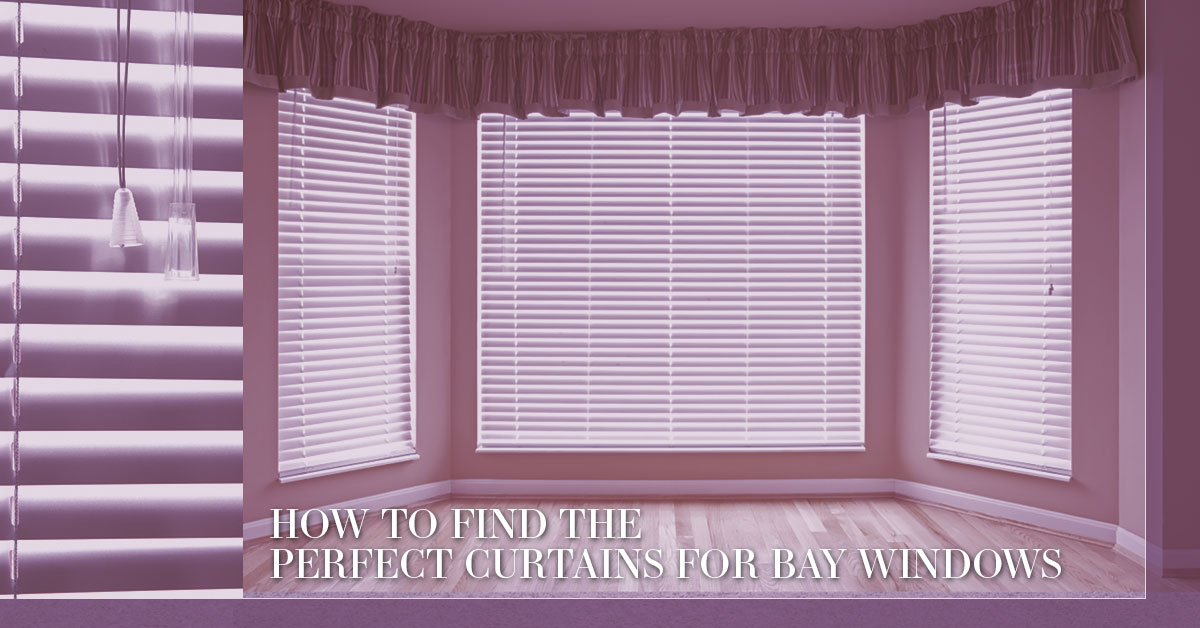 Bay windows are a sought-after feature for people searching for the perfect home. A bay window is one that projects outward from an outside wall. The outward jet comes with a ledge on the inside and is surrounded by big beautiful glass, a lovely glimpse outdoors. These little ledge can be used for many different things, such as a small indoor plant nursery, a reading nook with a comfortable pillow (who does not love reading with natural sunlight), or can be left empty to enjoy the extra space a bay window lends to a room. Bay windows are often in the front room or family room of a home. However, such big windows in a mostly-private space can sometimes be too much of an outside glimpse inside the home. Whether you just moved into a home with a bay window or are remodeling your home and have added one to your space, you will likely need big curtains to cover your big window. You are in luck! Quickfit Blinds and Curtains specializes in window treatments and sells blinds and curtains online.

Curtains for your Bay Window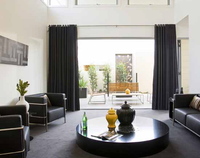 Even though a bay window extends past the wall of the rest of the room, the curtains that cover the space do not need to follow the window panels exactly. If you tried to hang curtains directly over the window panes, you will be handed a headache and a finished product that likely does not look as great as it did in your head. Instead, it is best to hang curtains over the entire opening in the wall, so that when the curtains are drawn, it looks as if they are covering a traditional window that is in line with the wall.
So, since the curtains do not need to specifically follow the windows, is there anything special about the curtains that work for a bay window?
The thing that makes curtains for bay windows so special is the large size. While they do not need to turn and cover multiple windows individually, they do typically need to cover a much larger space than curtains for traditionally sized windows.
When it comes to choosing the right curtains online, you should consider the overall look of the space. Do you care if it is clean and symmetrical? How much does the cost impact your decision? The answer to these questions can help determine which path to follow for finding the best curtains online for your bay window.
Traditional, Ready-Made Curtains
The ready-made curtains at Quickfit are already made to certain dimensions. They will fit the same length of a typical window frame. Ready-made curtains are sold as single panels. With this option, you can hang as many panels as you need to cover the entire bay window. You will most likely need three or four panels to cover an entire bay window opening. It is a more affordable option and can be a quicker purchase because we just need to package and ship the curtains to you.

Custom, Made-To-Measure Curtains
Another option for covering a bay window is to create custom curtains and then have Quickfit make them just for your window. The custom, made-to-measure curtain panels can be made in a variety of widths and lengths, which can eliminate the need for multiple panels. However, since these curtain panels are customized just for you, the price is a bit higher. The turnaround is not too much longer for made-to-measure curtains; it takes just 10 days from ordering the curtains to receive them at your door (with the exception of very rural areas which require more delivery time from our store in Victoria).