Posted by Quickfit Blinds & Curtains on 9th Jun 2018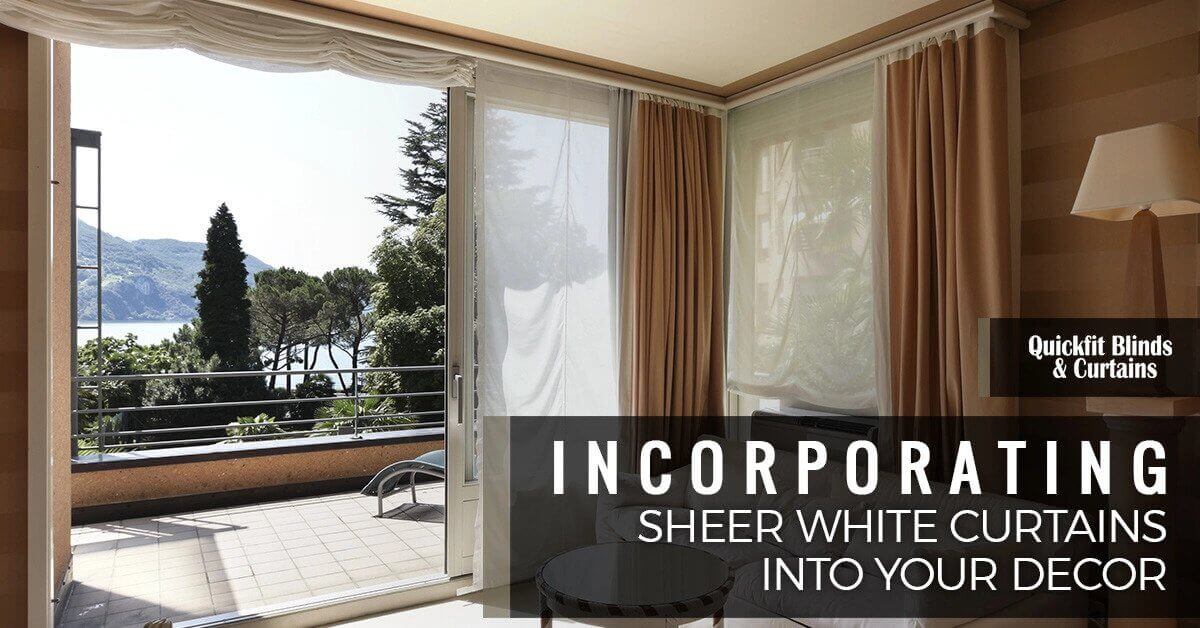 When you are trying to create a clean, timeless look in your home, nothing accomplishes the task quite like sheer white curtains. These curtain panels are perfect for virtually every room in your home when incorporated in the right manner, allowing you to customise the look and feel of your private retreat. In today's post, our experts will provide a few tips to help you decorate with sheer panels like a pro. Read on to learn more, and then shop our entire collection of sheer curtain panels online to find the right ones for your style and budget!
Tips for Using Sheer White Curtains in Your Home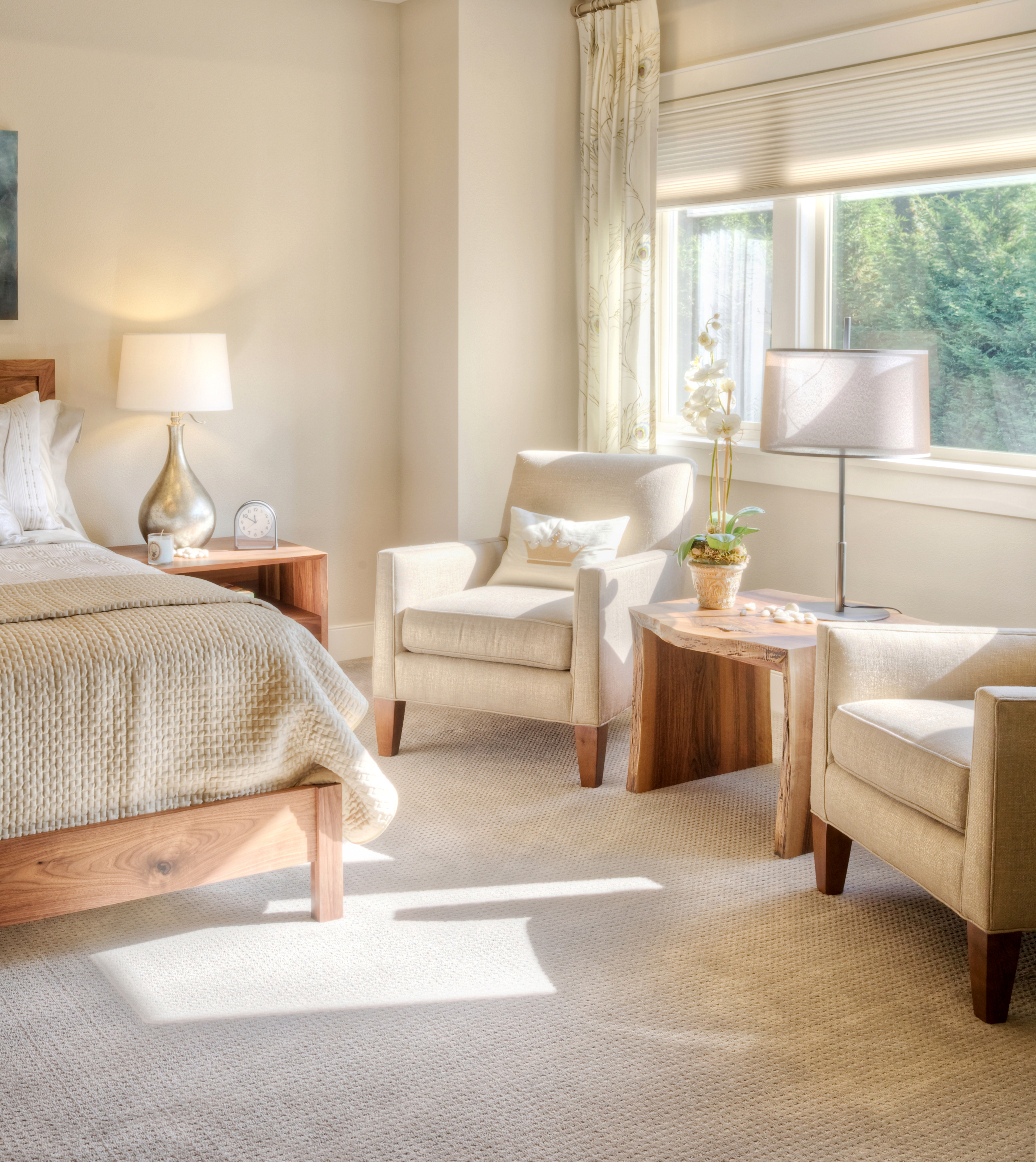 Decorating with sheer white curtains is easy! First, consider the unique features of the room that you are considering placing them in and what tasks are usually completed in the space. From there, you may choose to incorporate sheer panels into a layered window treatment, or you may use them as a standalone window covering. For a truly unique look, you may also consider incorporating sheer white panels into your decor in other unconventional ways.
Create Layered Window Treatments
Large windows are stunning architectural details that allow natural light to flood your home. When treated properly, they can also become an extension of your interior design. Creating a layered window treatment with sheer white curtains is a quick and easy way to instantly transform a space. If you like the idea of having airy, somewhat transparent curtains that diffuse natural light during the day, you'll love the versatility that sheer panels lend to a layered treatment. Layered window treatments are perfect for formal dining rooms, dens, and bedrooms.
In our prior post, we provided a few tips to help you layer curtains like a pro. A well-balanced layered window treatment will include a base layer of neutral-coloured sheer panels and a front layer of curtains that are usually made from a more substantial, opaque material, such as those in our blockout curtain collection. Using sheer white curtains for your base layer will provide the perfect foundation for your window treatment, allowing you to choose any colour panel for your outer layer while providing you with the ability to customise the amount of natural light and privacy in a room.
Use as a Standalone Window Covering
While layered window treatments are an excellent solution for many rooms and many styles, some homeowners may not prefer a multi-layered window covering. You may feel that they are too bulky or heavy for your individual tastes, or you may be lucky enough to live out in the country with incredible views and very little need to cover your windows for privacy. As an alternative to using sheer white panels in a layered treatment, many people can benefit from using them as a standalone treatment.
There are many benefits to using a sheer panel as your only window covering. By their nature, sheer curtains allow you to maximise the amount of natural light in a room while diffusing harmful ultraviolet rays. This can help you save money on your energy bill while protecting your floors and furniture from sun damage. Sheer panels also provide delicate, finished look to any space, and they are usually made from materials that are easy to care for. If you are searching for a window treatment that is as beautiful as it is low maintenance, sheer white panels are a wonderful choice.

If you are considering using sheer white curtains in your layered window treatment or as a standalone window covering, we are happy to provide free fabric swatches so that you can feel and compare different types of panels. You may find that you prefer panels that have a scroll design running through them over traditional sheer panels, or you may find that the traditional sheer curtains suit your needs best. Order your swatches today!
Think Outside the Box
If you are a purist when it comes to interior design, then the thought may not have crossed your mind to use sheer panels for decorating anything other than your windows. One of the most wonderful qualities of sheer panels is that they are incredibly versatile, allowing you to create unique designs in unconventional ways. Additionally, traditional sheer panels are a solid colour with no pattern, making them perfect for many types of textile decor. With a little creative thinking, you can use sheer panels in unconventional ways to create stunning additions to your home.
Using sheer white curtains to create a custom bed canopy is one popular way that homeowners choose to use these window treatments in their interior design. With a few inexpensive curtain rods and a couple of sets of sheer panels, you can create a fun, whimsical addition to you or your child's room. If you have open shelving in your bathroom or laundry room, hanging sheer panels is a quick and easy way to conceal clutter and add a touch of femininity. Some homeowners even choose to use sheer curtains in lieu of decorative tablecloths because of their simple elegance.
Shop Sheer White Curtains Online!
Are you ready to try your hand at incorporating sheer white curtains into your home? If so, then the team at Quickfit Blinds & Curtains is here to help! We offer a wide variety of sheer panels in our online curtain store, including white and many other vibrant colours. With $9.95 flat-rate delivery on all ready-made items and a no-hassle return policy, it has never been easier to buy beautiful, affordable window treatments online. Shop our entire inventory of sheer and decorative curtain panels online today!