Posted by Quickfit Blinds and Curtains on 13th Nov 2017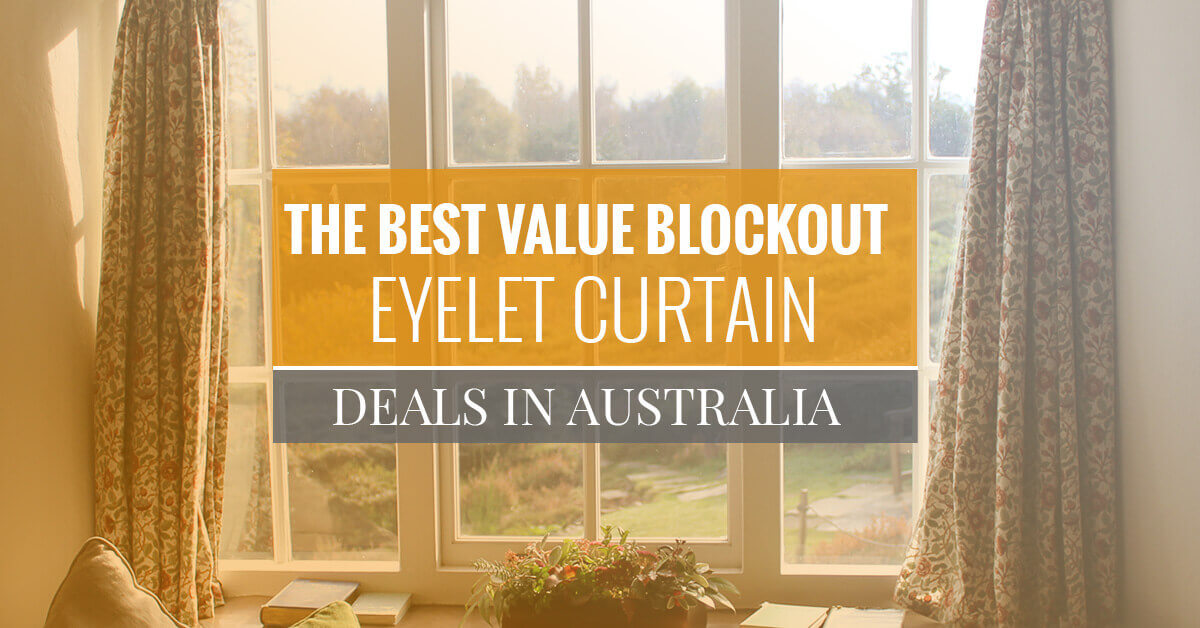 Quickfit Blinds and Curtains is a leading retailer in Australia, especially when it comes to blockout eyelet curtains. Our goal is to always provide high quality curtains at the most affordable prices. Plus, our team works diligently to ship the curtains quickly, so you won't have bare windows for long. Moreover, we have a flat rate delivery of $9.95 on all ready-made curtains.
Let's take a closer look at what makes the blockout eyelet curtains from Quickfit a best value deal.
Shop Now For Blockout Eyelet Curtains
About The Curtain Itself
Blockout
A blockout curtain panel means 100 percent of the light is blocked from outside. It can be made a few different ways, but one of the most popular is a triple weave panel that has a specially made layer that blocks sunlight. This thicker curtain panel keeps the sun out and the energy in. Since the panel is thicker, the air temperature inside the house stays consistent with less effort from the heating system.
Blockout panels come in a variety of colours at Quickfit.
Eyelet
The eyelet refers to the header style of the curtain panel. Eyelets are metal rings at the top of the curtain panel. They slide over a curtain rod for quick and easy installation. This style makes it easier to clean the curtains because you don't have to remove any pesky hooks.
Customize It For You
Quickfit specializes in custom-made curtain panels. If you don't see a ready-made blockout eyelet curtain in a colour or size you need, you can place a custom order. This way you know your curtain panel will fit into your home exactly as you imagine.
What Makes Quickfit Unique?
If affordable prices, high-quality materials, and the ability to customize the curtains for yourself is not enough of an incentive to purchase the curtains right now, keep reading to learn more about why you should do business with Quickfit.
First, we source and coat the fabric ourselves to lower costs. There is no middle man in our transactions so that we can import the curtains directly to you. It is just us and you.
Next, we have a genuine passion for interiors, textiles, and simplicity. This means we can help you design a beautiful room without breaking the budget. We are always circulating our styles to keep up with the best trends. And then we put the older styles on clearance so you can have even better deals on great curtains.
Third, we care about energy efficiency as much as design. The blockout line is a true testament to how curtains can help reduce energy costs in a home. Planet Earth deserves blockout curtains.
Finally, Quickfit has won numerous awards including the Best of Houzz 2016 and the #3 Most Popular Home Improvement Specialist by HomeImprovement2Day. It's not just these third-party awards that let us know we are on the right track. It's also the 1,000+ 5-star reviews from our satisfied customers.
Shop at Quickfit today to get the best deals on blockout eyelet curtains in Australia. Our prices are affordable and the panels are top quality, which is why it's one of the best value deals.