Posted by Quickfit Blinds and Curtains on 16th Nov 2017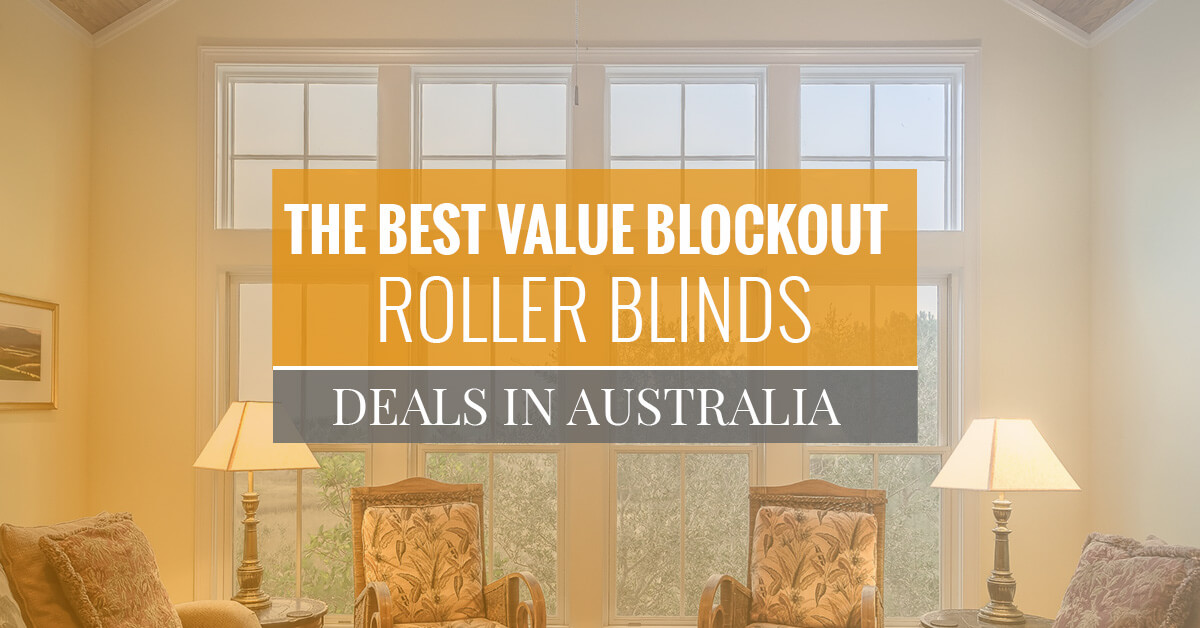 Quickfit Blinds and Curtains is a leading retailer in Australia, especially when it comes to the value deals available for roller blinds. Whether you need ready-made blinds or a custom order of blinds, Quickfit has the quality products at affordable prices. It's a win-win!
Our specialty is roller blinds, specifically the blockout blind. We work hard to get the best prices on top quality blinds. Plus, we offer a flat rate $9.95 delivery charge on all ready-made items. Most orders are processed within 24 hours of purchase and are usually delivered within a week.
Let's take a closer look at why Quickfit has the best value for blockout roller blinds in Australia.
About The Blind Itself
Blockout
The blockout material keeps 100 percent of the sunlight out of the room when the blind is drawn. It is made out of a thicker material than the traditional roller blind, but it is still easy to maintain. The blockout material is also one way that blockout blinds help a home save energy. Since it keeps the sunlight out of the room, it is easier for the heating system to maintain the same temperature inside without additional effort.
More than light-blocking and energy-efficiency qualities, the blockout blinds provide a room a classic look. They are available in a variety of colours. However, if you want a blind in a different colour or size than what we have immediately available already made, you can order custom, made-to-measure blinds too. More on that later.
Roller Blind
The roller blind is a simple style of window treatment. It is one piece of fabric that rolls over a bar and is operated by a chain. It is a clean look that can match just about any style of home decor. The roller blind works great on any size of window.
Shop Now For Ready-Made Roller Blinds
Customize It For You
The team at Quickfit wants your roller blinds to be exactly right for you. Therefore, you can choose a blockout blind material in a variety of colours, including white, ivory, latte, stone, mocha, grey, and more. Then, submit the exact sizes you need for your windows and Quickfit will customize the roller blind to fit it exactly.
When you can't find a roller blind for your unique window size, order from Quickfit. Our made-to-measure roller blinds are affordable, durable, and beautiful.
What Makes Quickfit Unique?
Quickfit doesn't have a middle man or retail shop to front as part of our business plan. That means we save money through our smart operations and have the opportunity to pass these savings to our customers. The money we save along the way means more affordable blockout roller blinds, thus giving you the best value deal in Australia.
Our team will go above and beyond to make sure our customers are happy. With more than 1,000 5-star reviews, the previous customers speak for us. We are honoured to serve the residents in Australia with top-notch blinds, affordable prices, and helpful customer service.
Connect with us today if you have questions, or start shopping to get the deal for yourself.