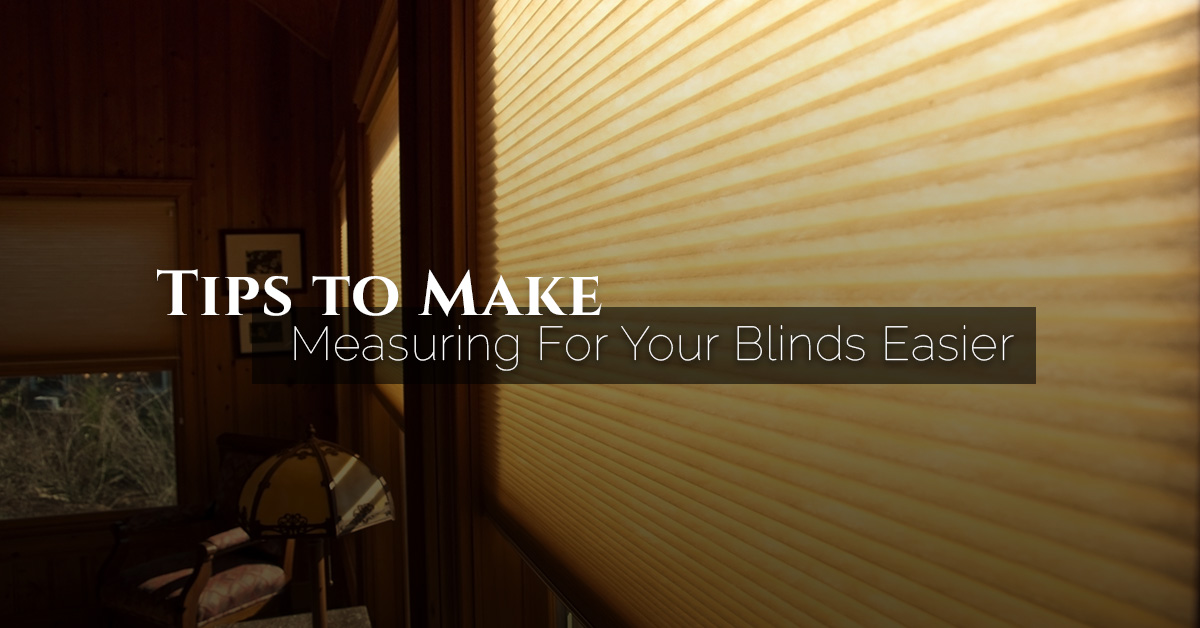 So you've moved into a new house or decided that your old place needs a bit of a makeover. Part of that transformation is going to be new made-to-measure blinds, and while you know they are going to look amazing, if you are like most of our customers, you are a little intimidated by the thought of measuring out your blinds and ordering them online. You might worry about measuring them correctly, or that you might not love the product, or that that good deal is too good to be true. But don't worry! Quickfit has made it easy, fast, and stress-free to order custom-made blinds off of our website. Here are some of our tips to make measuring for your new blinds easier and a few things that we're doing to help you, too.
Tips for Measuring For Custom Made Blinds
Know where to measure for the width.
If you already have brackets in place for your blinds, then you'll want to measure from bracket to bracket. We'll shave a few millimeters off of your measurements in our factory to ensure the new blinds are easy to install (you can read more about that below). If your brackets aren't already in place, then you'll want to decide whether you want the blinds to sit inside of the window frame or on the outside edge of the frame. The choice is yours since there is no right or wrong answer here. Some people prefer the clean look of having the blinds inside the frame, while others want to make their windows appear larger and put the blinds on the outside of the frame. Whichever you choose, install your brackets and then measure from bracket to bracket to get the correct width for your custom-made blinds.
Length doesn't matter...too much.
You'll have a choice when it comes to the length of your custom-made blinds. While we cut your blinds to meet the exact measurements of your width, exact length is less important for your blinds. You'll still need to measure the length of your window, though. We offer blinds in four different lengths: 1500mm, 2100mm, 2400mm, and 2700mm. When you measure the length of your window, choose the option that's slightly longer than your measurement. Because you can unroll the blinds to suit the length of your window, they can't really be "too long." Just don't short yourself on the length or you'll end up with a gap at the bottom. As long as you choose blinds that are slightly longer than your window, you'll be all set.
Use the buddy system.
It's a lot easier to measure for your windows when you have someone helping you. Grab a friend and ask them to help you. Have them hold one end of the measuring tape while you check the numbers on the other end. Sure, you could probably do it yourself, but when you have another person there it increases your chances of getting accurate measurements.
Measure twice so we can cut it once.
Have you heard of that old saying "measure twice, cut once"? It's true in most projects but especially in custom blinds. When you are measuring for your blinds, double check all of your measurements before you send them to us. If you send the wrong measurements, you'll have to place another order or try to fix them at home once they've arrived at your door. It's a lot easier and a lot less stressful to just double check your measurements before sending them to us via the ordering screen.
How We Make Measuring and Installing Custom Blinds Easier
Not only do we offer a great affordable price on our custom-made blinds, but we make sure that they are easy to install, too. We do this by automatically shaving a few millimeters off of your width measurement. This ensures that the fabric and roll slide right into the brackets without catching on the window frame or on the bracket itself. That way installation should take just a couple seconds to complete. That takes a lot of the stress out of the process; you won't have to worry that the installation of your new custom made blinds is going to take hours! Just send us the exact measurements for the width of your blinds (measuring bracket to bracket) and we'll take care of the adjustments here in our factory.
Have Questions About Measuring for Your Blinds?
We have step-by-step guides and videos that will walk you through the process of measuring and ordering your custom-made blinds from Quickfit. But we know that sometimes situations come up that can't be covered in a video or blog post! When that happens, we're here for you. Just drop us a note in email or give our customer service team a call. They'll be happy to answer your questions and make sure that you have all of the information that you need in order to place an order with us. We know that you are going to love the blinds that you get from Quickfit, and you'll be amazed at how easy it really is to get custom blinds that are made to fit your windows. Get out your measuring tape and get your order placed on our website today!