Posted by Quickfit Blinds & Curtains on 15th Jun 2018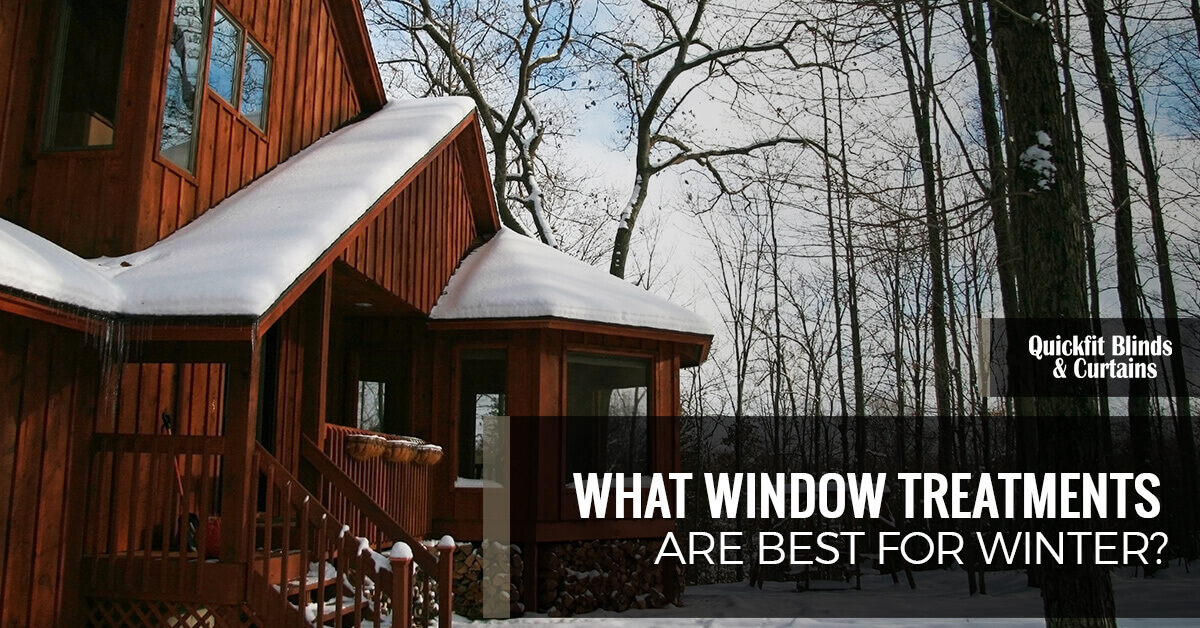 With autumn coming to an end, many Australians are preparing for the cooler months of winter ahead. This means that many homeowners are completing those home improvement projects they've had on their "to-do" list, and they may be thinking about ways to improve their home's energy efficiency over the winter. Selecting the right window treatments can help ensure that the chilly winter air stays where it belongs, and they can lend incredible style to your interior design.
If you are shopping for curtains or roller blinds online, look no further than the expansive inventory that we offer at Quickfit Blinds & Curtains. We have everything you need to dress your windows stylishly, and you'll find that many of our products can enhance your home's efficiency. Need assistance determining which window treatment is best suited for your home this winter? Our helpful experts are happy to chat with you about your needs. Call us at 0422574155 and shop our online store today!
Considerations for Energy Efficient Window Treatments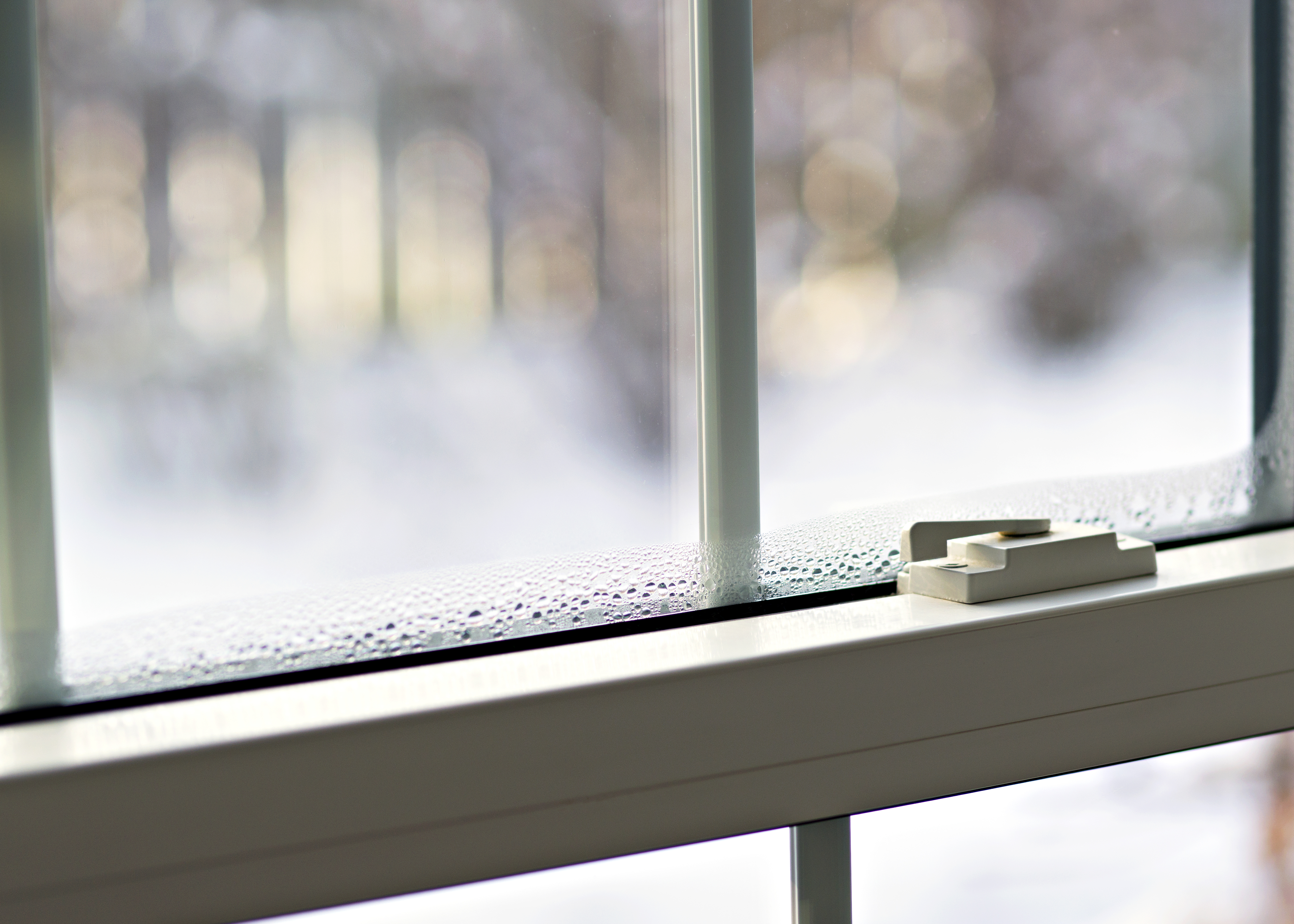 Shopping for new curtains and blinds can be fun and exciting as you begin to envision your new window treatments in your home. While style, colour, and patterns are important considerations to make with regard to your existing decor, there are a few other elements that are important to consider for energy efficiency, including:
Fabric. Some fabrics provide better insulation than others. While sheer panels might provide you with a light, airy window treatment, they won't keep you warm in the winter.
Layers. Curtain panels may have one layer of fabric, or they may have multiple layers. Usually, the more layers there are, the more effective the panel will be for efficiency.
Transparency. Window treatments that feature an element of transparency will enable you to take advantage of natural daylight during the day to naturally heat your home.
Installation. Some window treatments hang right up against the window, and others may hang a few inches away. Those that are close to the window may be more insulating.
Top Winter Window Coverings
Now that we have reviewed the important features of energy-efficient window coverings, let's take a look at what type of treatments feature some or all of these qualities.
Thermal-Coated Curtains
A typical curtain panel is generally composed of two different layers: the outer curtain fabric and the inner lining. The inner lining on non-thermal curtains is usually made from a thin, lightweight material that is not necessarily bonded to the fabric. Thermal curtains are unique because they combine these two layers to create a single bonded layer of material. In place of a traditional lining, the back of the panel is coated with a thin layer of a liquefied rubber compound. The result is a curtain panel that still allows some natural light in while helping you maintain your indoor air temperature.
We are proud to offer several beautiful thermal-coated curtain options, including our James Thermal Weave Eyelet Curtain Panel in charcoal and our Anton Linen Style Curtains in chai.
Blockout Roller Blinds
Some homeowners may not like the look of curtains in their home, and they may prefer the clean lines and appearance of roller blinds. Thankfully, there are a wide variety of blockout roller blinds online that provide more than just light-blocking benefits. These window treatments also offer incredible efficiency benefits, giving homeowners a stylish alternative to traditional curtains. You may choose to open your roller blinds all the way during the day to harness the natural heat from the sun and then close them after sundown to keep the warmth in your home.
Looking for roller blinds that can help keep your home warm and complement virtually any type of existing decor? Our Aiken Blockout Roller Blinds are available in latte, white, and black, making them the perfect, energy-efficient window treatment for any room in your home!

Layered Window Treatments
While thermal-coated curtains and roller blinds offer incredible insulation when installed as standalone window treatments, you may choose to maximise the efficiency benefits of these treatments by creating a layered window treatment. Layered window treatments are a beautiful addition to a room, and you have virtually unlimited options when it comes to customising the look of your window covering.
Blockout roller blinds hang close to the window, providing the perfect base layer of your multi-layer treatment, while thermal-coated curtains hang a little farther out. During daytime hours, you can have both layers open wide to enjoy the view and the warmth of the sun, then close them both at night to provide a double layer of protection against the chilly night air. Top your layered window treatment off with a beautiful pelmet and you'll have a stunning, one-of-a-kind window covering that will be as beautiful as it is efficient.
Shop for Curtains and Roller Blinds Online!
When it comes to improving your home's energy efficiency, changing out your window treatments is an easy and affordable way to ensure you stay warm and cosy during the colder months while managing your energy bill. At Quickfit Blinds and Curtains, we offer a wide variety of thermal curtain and roller blinds online, and our team is available seven days a week to help you design the perfect layered window treatments. Unsure which fabric will best complement your existing decor? We offer free fabric swatches to help you decide on materials before you buy. We also offer $9.95 flat-rate delivery on all ready-made items and a no-hassle return policy to provide you with the best online shopping experience around. Shop our inventory today to find the best window treatments for keeping your home warm and efficient this winter!