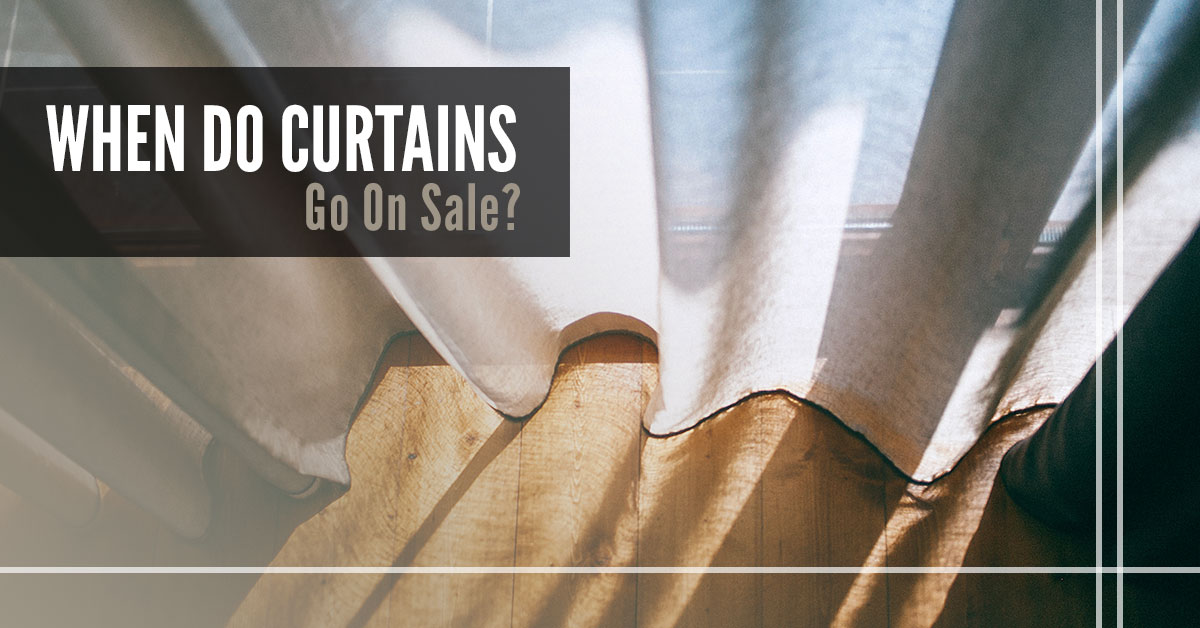 SALE! That four-letter word is a favourite of just about every shopper we know. It means products are about to be sold at a reduced cost. It means that piece of clothing, a car, or another thing you've had your eye on for some time may now be within your budget. Sales typically happen around holidays when many shoppers are in the market for a product, while other sales happen when a store's particular business model calls for getting rid of certain styles of inventory (i.e. cleaning out the summer clothes for fall styles). Still other businesses may host sales just because they like rewarding their loyal customers.
Curtains can be one of those purchases for the home or office that can be very affordable and budget-friendly or they can be bank-breaking and expensive. By nature, it is a common belief that more expensive products means a higher quality; however, in today's day and age, it could be an answer as simple as some retailers like to markup their prices to earn a higher profit and others strive to give the customers the best deal possible. And then for both types of business models there are frequently sales that help reduce costs on goods and help people afford the products they need or want.
In the case of blinds and curtains online at Quickfit, we abide by the affordable cost, high-quality product business model with constant sales.
So at Quickfit, curtains go on sale each and every day. We always have special offers on different curtain panels in our online store.
The beauty of a sale lies in the purpose. At Quickfit, we always have special offers because we want everyone to always have an option to buy a curtain panel they need to protect their privacy, update their home decor, or give a housewarming gift without breaking the bank.
The curtain panels in the sale collection at Quickfit are always rotating. Sometimes we put panels in there that are from the previous year's style collection and we are clearing out inventory, or sometimes we are stopping a specific model altogether and need to sell out of the collection.
One thing that's for sure with all of our curtains on sale is they are never made with lesser quality or damaged. Just because our curtains are affordable doesn't mean they are cheap. We pride ourselves on finding aspects of our business to trim the costs to pass on savings to our customers, but the quality of our products is not one of those elements. If we made low-quality products, would you ever recommend us to your friends or family? Would you ever shop here again? We doubt it.
If you see a curtain panel you like in the sale collection, it's best to act fast because we have limited supply of these styles. When possible, we offer as many style and size variations in our sale collection as possible in order to make our savings versatile.
Shop for curtains on sale online at Quickfit Blinds & Curtains to find curtain panels starting at prices as low as $15.95 per panel.