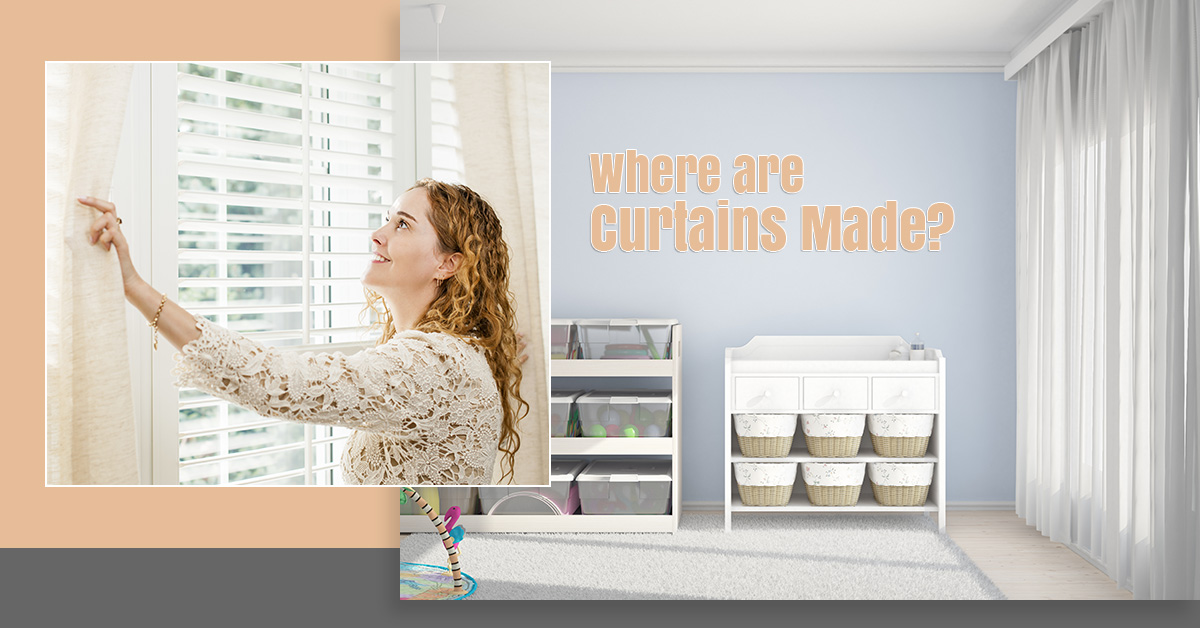 Do you care about where curtains are made? It's important to us to keep things as local as possible for our Australian customers. A majority of work that goes into the curtains you can buy online at Quickfit are created in and shipped from our facility in Victoria.
How does it work?
At Quickfit Blinds and Curtains, we source fabric from some of the largest mills in China to ensure our customers receive top-of-the-line curtain panels. Then, when the fabric is imported into Australia, we work with some of the largest jacquard weavers and coaters for fabric coating, stitching, and packing. For years we have helped set up stitching factories in Australia that meet the international standards, ensuring the products we deliver to our customers are not made by cutting corners (literally and figuratively) or of low quality. Quickfit Blinds & Curtains is a registered Australian Business (ABN 57156510646).
We import only the best fabrics because the fabrics are the foundation of our curtains. By importing the fabrics directly, we avoid working with Chinese suppliers or wholesalers of curtain panels. We also skip a third party Australian importer to make sure the costs stay low. We do the hard work and pass on the savings to you via more affordable curtains online.
Moreover, the curtain panels at Quickfit are not sold through some fancy Australian retailers. Retailers have to increase the price of the products so they, too, can earn a living on selling curtains. However, by Quickfit skipping the retailers and relying on the beauty that is the Digital Age, we can sell curtains online directly to you, which also reduces the price of the product. You will notice the savings as you compare Quickfit's curtains online to other curtains you can purchase in the area.
To summarize, Quickfit's curtains are made in Australia, starting with fabric made in China.
Why do we do it this way?
Aside from the cost savings we mentioned earlier, there are more reasons we run our window treatment business in this way. Even though we do like to stress the importance we feel for keeping costs low: we do everything possible to keep costs low for operations and for business so these savings may be passed to our customers who still receive a good product they desire.
Moreover, we strive to keep things local because it is affordable, simple, efficient, and of high quality.
We believe windows are the light source of the home, and they are a source for us to bring the outside in. Therefore, the window treatments we offer for your home are those that complement the simplicity of the window itself. Window coverings should be simple and of high quality. This does not necessarily mean we do not sell intricately designed curtain panels; check out the Jacquard collection if you do not believe us. It means the creating, shopping, and delivering processes are simple for us and for the customers. It is something that is very important to us as we help customers buy curtains online.
For questions and comments about where our curtains are made, please contact us online. Otherwise, have fun shopping for curtains online!