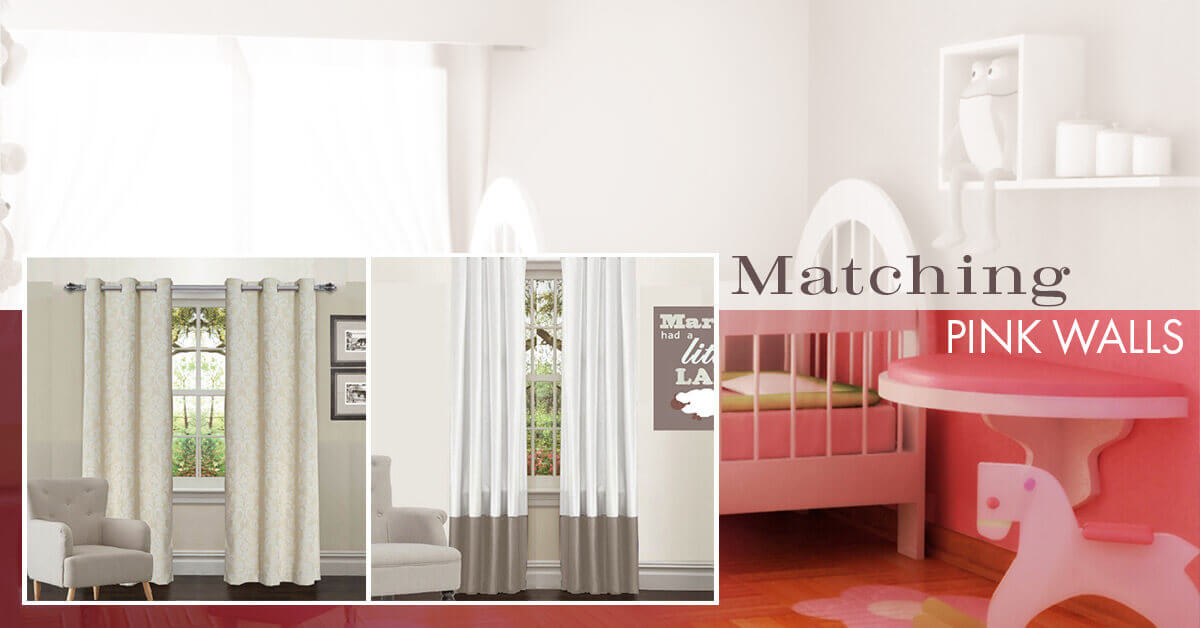 Are you expecting a little girl to join your family? Pinks, purples, and other pastel colours look exquisite and are nurturing choices for a nursery fit for your daughter-to-be. Kids love colour; there's no doubt about it. When it comes to properly creating a nursery, wall colour and window treatments are two very important decisions to make. Today, we will talk about some great curtains to buy online that match the pink walls that may just decorate your baby's first room.
Buy these Curtains Online to Match Pink Walls
Nursery Curtains
Quickfit proudly offers parents curtains made just for a nursery. They are delicately styled and technically created to be more than a nice aesthetic appearance.Our favourite nursery curtain is the Baby Custom Made Blockout Curtain, available in light grey and pink. Please do not get sticker shock from the price! They are more expensive because they are custom made just for your nursery. Submit the header type you desire, the width, the height, and more.
These panels are ivory for the majority, which contrasts nicely with bold pink walls. Then, at the bottom of the panel, you can choose different colours to add a colour pop to the window treatment. In this example shown, the base colour is latte. It is another soft colour that adds some extra dimension to the window panel, but it does not add a different shade of pink or a dark navy blue like some of the other two tone panel options.
These curtain panels are not only very stylish and complementary to pink walls, but they are also blockout curtain panels. This means the fabric prevents excess sunlight from entering the room when the curtains are drawn. Blockout curtains contain 95-99 percent of sunlight when they are closed, and they also provide great thermal properties. Thermal curtains that block sunlight sound like two great qualities of a nursery curtain. We all know that babies love to sleep in a warm place, so give your daughter-to-be what she wants by hanging these nursery curtains in her room.
Think Neutral
If you cannot find a curtain panel online that is designed specifically for a nursery and meets your design standards, branch out to the rest of our curtain collection. When pairing with pink walls, we recommend a neutral coloured curtain panel to really let the colourful wall make its statement.
There are plenty of curtain panels in neutral colours in our collection. You can shop for curtains online and sort them by colour, making your nursery decorating mission fast, easy, and affordable.
If you are interested in a neutral colour but do not want a boring curtain panel, we suggest shopping for a textured panel.The Villa Blockout Eyelet Curtain is a faux silk ivory panel that can cover a large nursery window. It has an elegant pattern woven in the curtain fabric that adds a classy touch of detail to the otherwise bright and youthful pink room.
Keep shopping for curtains online at Quickfit. If you have questions, please contact us or visit our FAQ page to learn more.