Posted by Quickfit Blinds & Curtains on 30th Jan 2019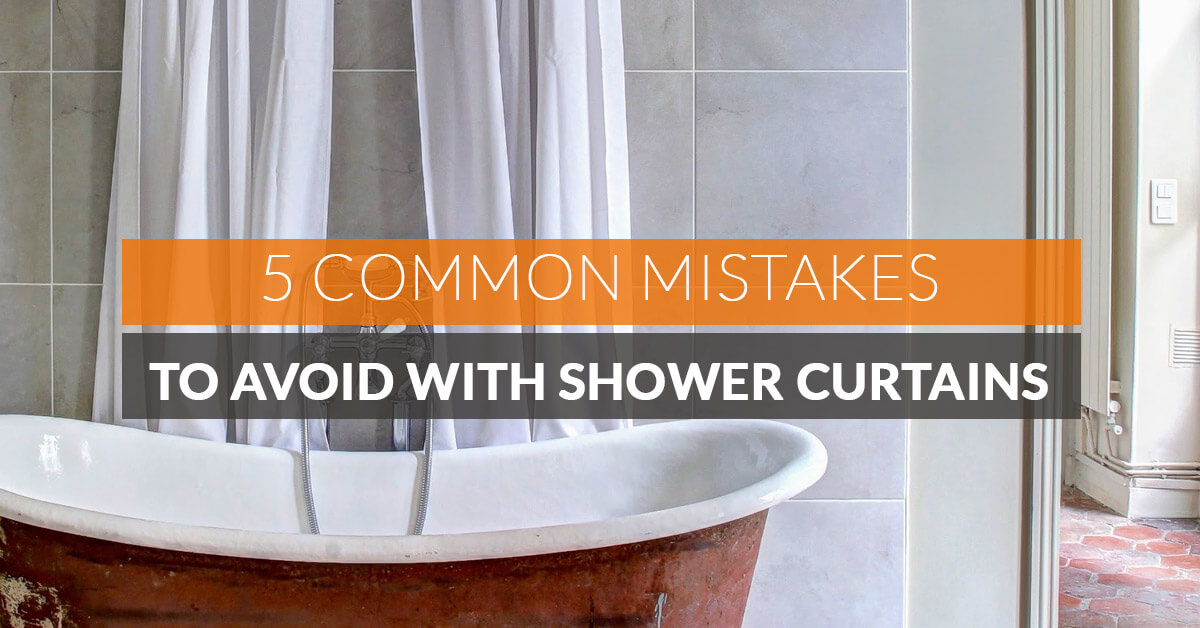 While we often focus on finding modern, stylish curtains for bedrooms, living room, and the other main living areas of your home, finding a beautiful and affordable shower curtain is just as important. The right shower curtain does more than just provide you with privacy; it becomes an extension of the other design elements in your bathroom to create a stunning space that has a cohesive design and colour palette. However, all too often, we find that individuals choose the wrong shower curtain for their space. To help, the curtain experts here at Quickfit Blinds & Curtains will review five of the most common mistakes consumers make when buying their shower curtains and how you can avoid doing the same. Let's get started!
Common Shower Curtain Mistakes
Buying the Wrong Size
Imagine how frustrating it would be to find a curtain that you absolutely love, only to get it home and discover that it is not the right size for your shower. You can avoid this catastrophe by taking a couple of measurements before you start shopping online. Measure the width of your shower wall to wall first. Once you have this measurement, add 20 to 30 centimetres to ensure that your curtain is wide enough to move around freely and to keep water from spraying out. In terms of length, it is important to remember that shower curtains should sit 2 to 3 centimetres off the floor. Simply measure from the height of your shower rod down to the floor and subtract a couple of centimetres to determine the right length.

Skimping on Texture
Shower curtains serve a functional purpose in bathrooms, but that doesn't mean that they have to be boring. However, all too often, homeowners pick shower curtains that have no real special appeal. Not surprisingly, they quickly fall out of love with the curtain and find themselves shopping for a new one only a couple of years after they bought the original one. Something as simple as a little bit of texture can go a long way in adding a little bit of visual interest to a shower curtain. For example, you can choose a shower curtain that has some type of embroidered pattern on it, or you can choose a waffle-like fabric if you prefer more texture. In either case, adding a little bit of texture can take your bathroom decor to the next level.
Picking Plastic
Ah, plastic. It seems as though there is a worldwide obsession with this material, as it has permeated every aspect of our lives. From furniture and home decor accessories to cooking utensils and children's toys, you won't find a home in Australia that doesn't have some type of plastic in it. Though it is certainly an affordable manufacturing material, it is not very sustainable and it is not the best material for shower curtains. Why? Not only do plastic shower curtains offer virtually no privacy, but they have to be replaced every six months or so. Even worse, they tend to show mildew, water stains, and soap scum more than a fabric curtain. Choose a plastic liner if you must, but trust us when we tell you that fabric shower curtains are a wise investment.
Avoiding White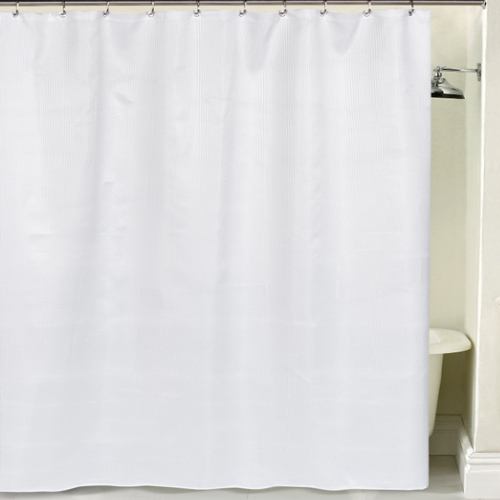 Once you start shopping for shower curtains online, you will soon discover that they come in virtually every colour imaginable. From red, orange, and yellow to blue, green, and violet, there are a million to choose from. Beyond that, there are several different types of patterns available. While there is nothing wrong with choosing a bright, colourful shower curtain, there is something to be said for the simplicity of a white shower curtain. Plain white shower curtains exude an air of cleanliness and purity, and they go with any type of colour palette you have in the rest of the bathroom. Choosing a white curtain that is made from either a smooth fabric or textured material is a sure way to inject classic elegance into your bathroom.
Choosing Cheap Accessories
Finally, we couldn't discuss shower curtains without mentioning the the shower curtain rod, hooks, and other accessories. It can be tempting to skimp on these items since they don't provide the bulk of the beauty in your bathroom, but this is one area that you definitely don't want to go the cheap route on. Plastic rods and hooks can become weak when exposed to temperature and humidity fluctuations — something that your bathroom likely sees plenty of — and they simply won't last as long as metal accessories. As you are shopping for shower curtain accessories, choose those that are made of durable materials, like metal, and ones that go with the overall design scheme of your bathroom.
Shop Shower Curtains Online
Are you searching for affordable, stylish shower curtains for your home? If so, look no further than Quickfit Blinds & Curtains. We carry a wide variety of shower curtains that are sure to suit your needs and your budget, and all of our shower curtains are less than $20 each. You won't find better quality curtains for the price in stores or anywhere else online. Shop our incredible inventory today to discover amazing deals!