PENCIL PLEAT CURTAINS
These are folds, gathered closely together to resemble a row of pencils laid side by side. They are created by pulling the cords on the heading tape and winding them around a cord tidily to keep the pleats in place.
There are Australian Standards for draw cords on all curtain and blind products that have strings, cords or chains. Please read the instructions in the pack carefully.
They can be used on curtain poles or tracks.
The width of pencil pleat curtains can be altered slightly by drawing on three draw cords at the back of the heading tape.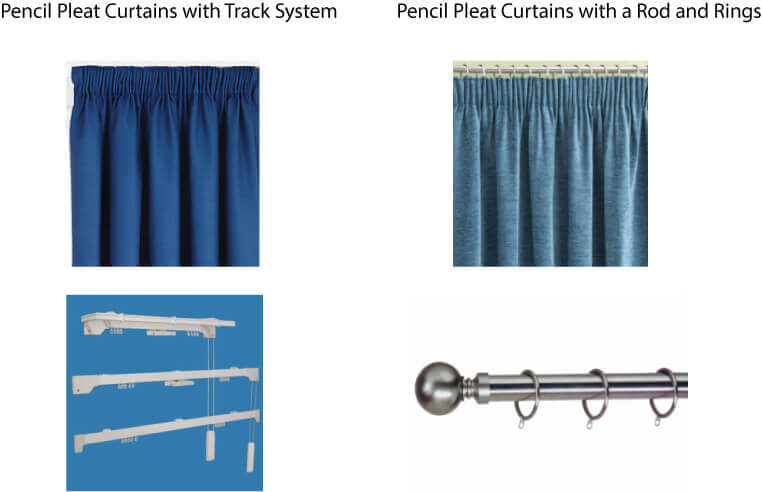 Buying the correct size Pencil Pleat Curtains
It is very easy to select the correct size. Pencil Pleats are adjustable. They come in pairs and are 213cm in length, made to suit standard window heights of 210cm. They come in 4 sizes to suit the following widow sizes:
WINDOWS 80cm to 140cm
WINDOWS 140cm to 220cm
WINDOWS 220cm to 270cm
WINDOWS 27cm to 340cm
Hanging Pencil Pleat Curtains
Prepare the curtains

Iron the curtains on the non white side, with a cool to medium heat iron


Your track/rod will be mounted just above the window and overlap past each end of the window by approx 15-20cm. Larger windows overlap a little bit more. This is so when the curtains are openned they stack next to the window and not in front of the window

Measure the track or pole as shown in the diagram, half this measurement.

You now need to pull the 3 cords on the back of the curtain until each curtain panel bunches up to this width. There are instructions included in the pack to help you.

You will also need a pack of hooks, you need the same number of hooks that there are rings on either the track or rod/pole.

The hooks should look similar to these images. Either metal or plastic is ok. You can buy these from either Spotlight, Lincraft or online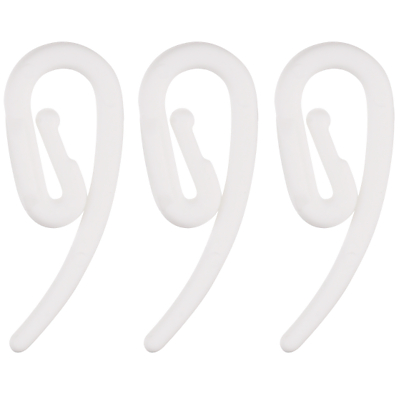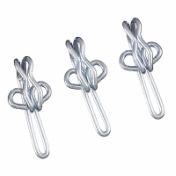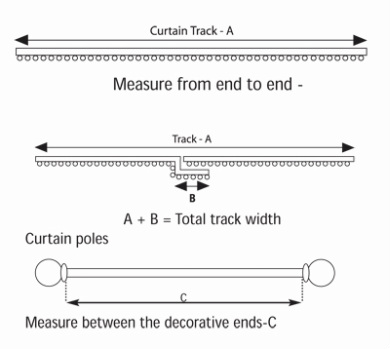 Putting in the hooks
Once you have pulled the 3 strings in and set your curtains to the desired width you need to put the hooks into the tape. Spread the desired number of hooks (same as the number of rings on the track or rod 1/2 for each curtain panel) evenly from one end of the curtain to the other.
You can slide them into the slots in the tape. You can select from 3 different heights (as seen in the image). This is so you can adjust the length of the curtain so it sits about 1cm off the floor.
Measure from the bottom of the ring on the track or rod to the floor. Now measure from the bottom of the curtain the same length up to the tape, and select the best position to put the hooks.
Once all the hooks are in place you are now ready to hang them.