Do you have your eye on a particular style of curtains we sell online? With such a wide variety, it's hard to imagine needing to act quick to get the ones you want, but if you want a certain style at a certain price, then you're going to have to act fast. Each and every day, shoppers can find the trending curtain styles on sale at Quickfit. Why pay full price when you can get the same quality curtain?
These Curtains Are On Sale Now!
Act quickly to snag these savings by shopping for discount curtains online with Quickfit.
Readymade Blockout Eyelet Curtain Panel - Swirl Latte Style - $19.95/panel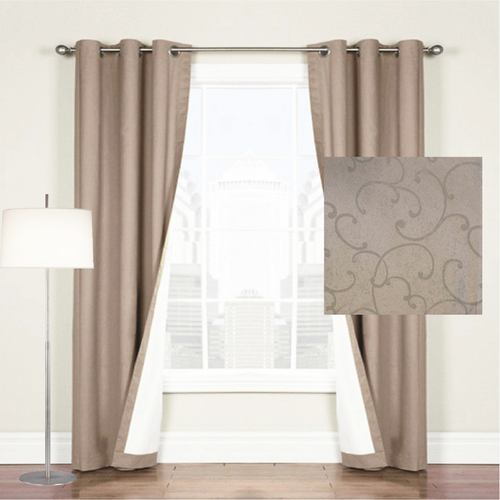 These beautiful blockout curtains preserve privacy without distracting from an overall look in the room. The soft latte colour neutralizes the decor, but the swirl detail in the fabric helps call minute attention to these window coverings. Shop now.
Linda Eyelet Curtain Panel Green - $20.96/panel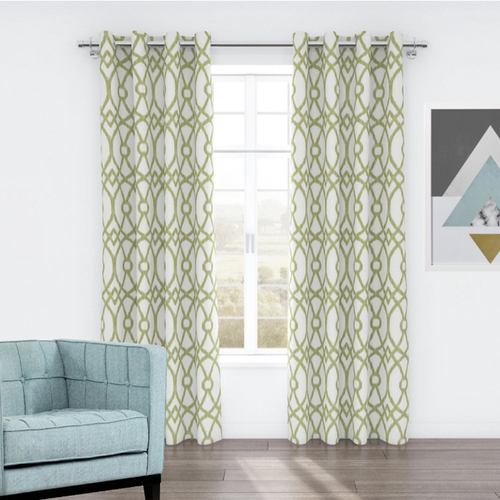 Spice up the room by adding statement curtains, found online at Quickfit. The pop of colour isn't limited to green alone. Quickfit also has grey, pink, and blue curtains in this pattern that are on sale, too. Ready for something drastically different in the look of your room? Then, these curtains are for you. By simply switching out the old curtains for these fun, bold-patterned ones, you'll revamp the entire style and feel of the room. Shop now. Click here for the grey, pink, and blue options.
Texas Two Colour Eyelet Curtain Blockout Panel - Wheat Brown - $34.95/panel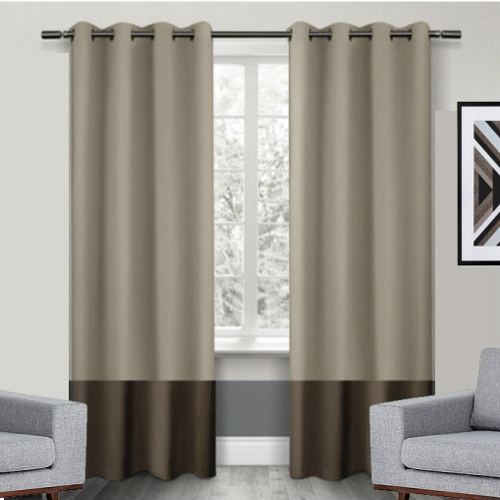 This designer-picked curtain style is an absolute steal when it comes to discount curtain shopping online. The two-tone colour style is trending in 2016, and the wheat top with the brown base are warm, neutral colours that flow well with nearly any existing home decor. The blockout style makes these a great choice for bedrooms, home theatres, or nursery rooms to keep the light out when the darkness is craved. Shop now.
CRISP Sheer Eyelet Curtain - White - $14.95
The delicacy of this curtain panel is directly apparent. The sheer white style allows light to filter through with ease. Do you have a cat who loves to lie in the sun but you do not want the neighbours to have a full view into your home? Then, this style is for you. Sheer curtains also work well in layered styles, offering the home owner both a translucent and blockout option when paired together. Shop now.
The rush starts now! Get these sale curtains now before the online inventory is purchased. If someone else snagged the deal before you, do not worry; there will be plenty more items on sale soon.
Check out the entire collection of discount curtains online to find the perfect match for your home and your pocketbook.