PINCH PLEAT CURTAINS
These are folds/pleats that are sewn into the header of the curtain. They can have either 1,2 or 3 pleats. We sell the type with 2 pleats, otherwise known as Dutch Pleat Curtains. These have a stately, custom made look.
There are Australian Standards for draw cords on all curtain and blind products that have strings, cords or chains. Please read the instructions in the pack carefully.
They can be used on curtain poles or tracks.
The width of Pinch Pleat Curtains cannot be adjusted.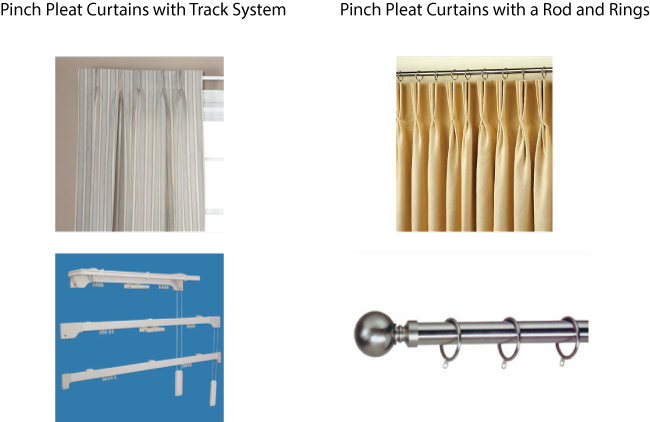 Buying the correct size Pinch Pleat Curtains
It is very easy to select the correct size. They come in pairs and are 213cm in length, made to suit standard window heights of 210cm. They come in 4 sizes to suit the following widow sizes:
WINDOWS 120cm wide
WINDOWS 180cm wide
WINDOWS 240cm wide
WINDOWS 300cm wide
Pinch Pleat Hooks
Pinch Pleat Curtains are attached to the curtain rod with hooks. Each pleat has one hook threaded into the back of the pleat. The hooks for Pinch Pleat Curtains look similar to these.