Posted by Emily Wang on 6th Apr 2023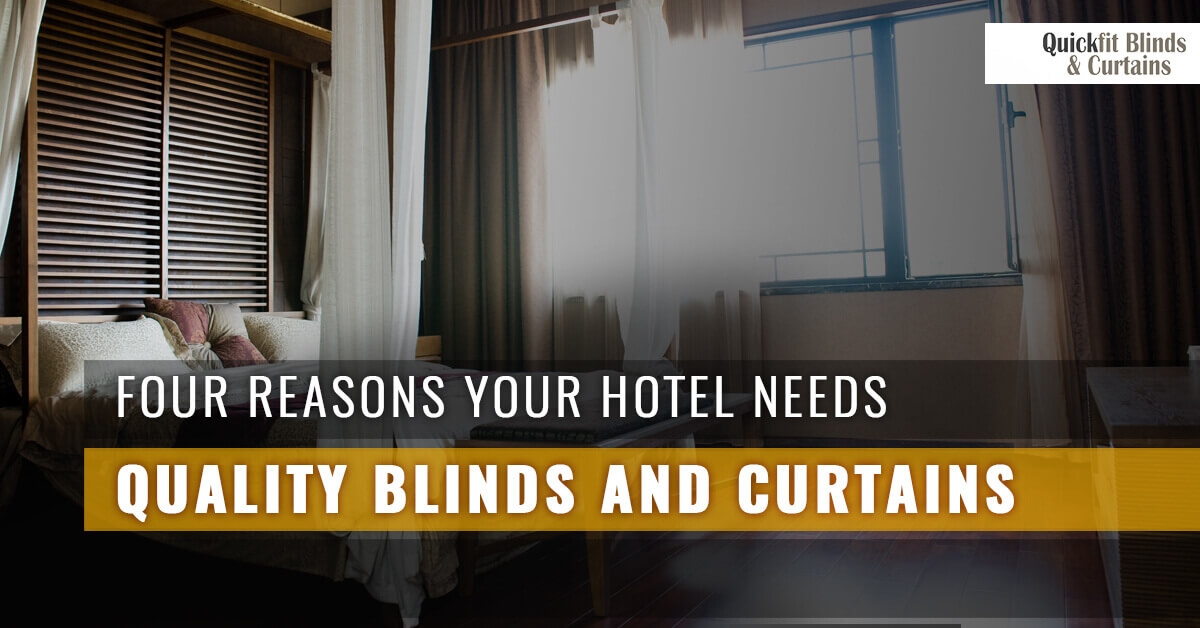 If you own a hotel or some other type of hospitality property, you know how important it is to provide your guests with everything they need to make their stay as comfortable as possible. A comfortable bed and a television with a wide variety of channels are must-have items in every room, and so are quality hotel-style curtains. Why is it so important to have the right blinds and curtains in a hotel room? Today, Quickfit Blinds & Curtains reviews four reasons why you don't want to skimp on your window treatments. Read on to learn more and shop for bulk curtains online today!
Benefits of Hotel-Style Curtains
Aesthetics
When choosing the decor for your guest rooms, you likely put a lot of thought into what type of items would make the room look warm and inviting. You may have carefully selected pictures to hang on the wall and you probably put a lot of thought into the kind of bedding that would be put in each room. If you didn't put the same effort into choosing hotel-style curtains that strike the right balance between form and function, your guests are sure to notice.
Neutral-coloured curtains are always a great choice as they coordinate with virtually any type of decor. Solid-colour panels are the safe choice, but you may prefer patterned curtains to add a bit of visual interest in the space. Sheer curtains and decorative panels are a great way to soften the look of the room, and they work really well in layered window treatments.

Temperature Control
There is nothing more frustrating for hotel guests than a room that is either too hot or too cold. Not only can uncomfortable room temperatures interrupt a good night of sleep, but they can leave your guests feeling very uncomfortable. High-quality blockout curtains typically offer additional benefits when it comes to temperature regulation because they have three bonded layers of fabric to provide insulation against extreme outdoor temperatures.
Both pencil pleat and pinch pleat curtains provide a well-tailored appearance that will go a long way in enhancing the aesthetics of the room. This is because pleated curtains create a designer flair while providing a very neat appearance. At Quickfit Blinds & Curtains, we carry several different curtain sizes that are sure to suit your needs no matter how big or small of windows you need to cover.
Light Control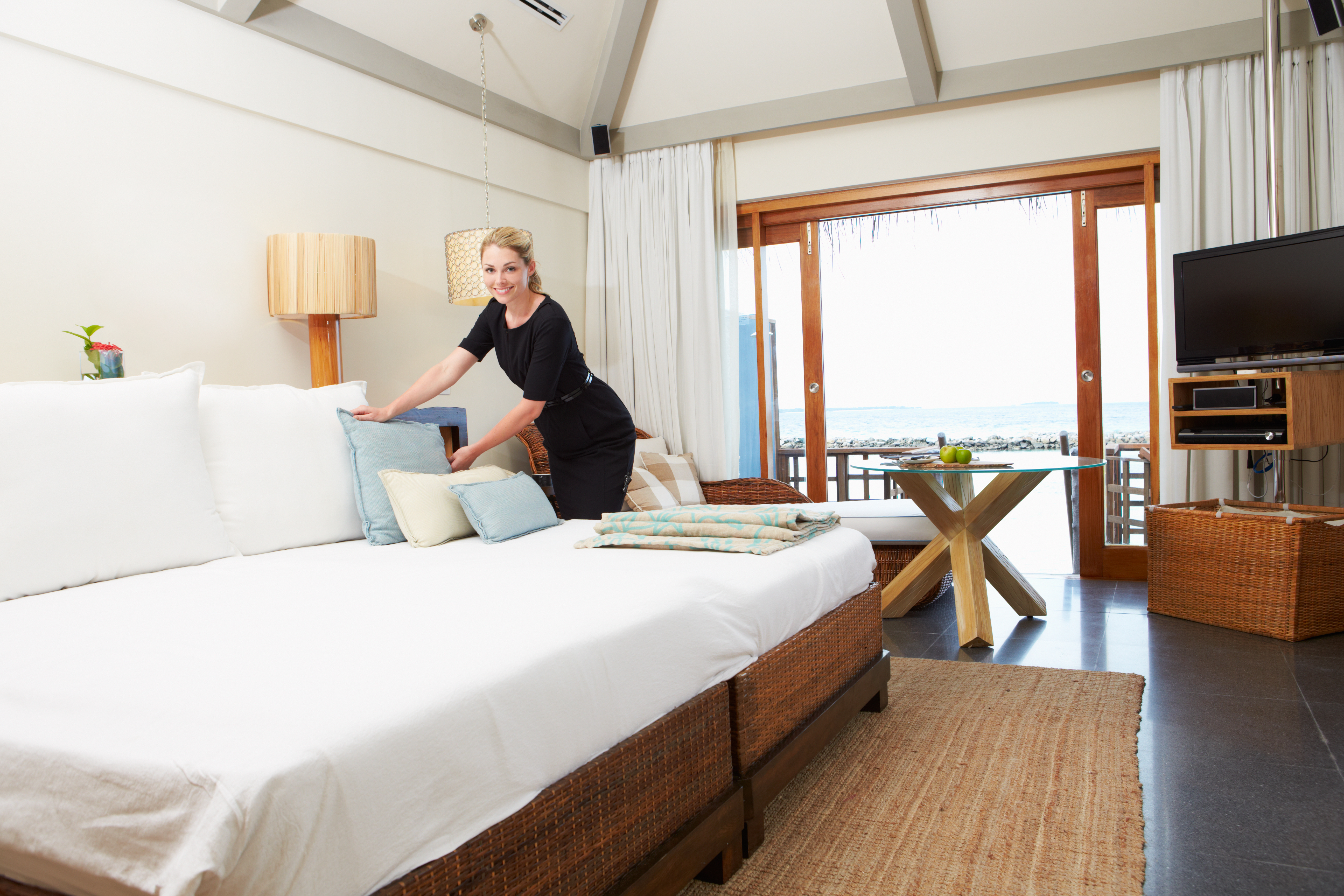 In addition to making sure that the temperature in your guest rooms is comfortable, you also want to provide your guests with the ability to customise the amount of natural light that comes into the room. This is important during both during the day and at night. During the day, some guests may want the curtains completely open to flood the room with sunlight. Others, like airline crew members and medical professionals, may need to close the curtains so that they can sleep during daytime hours.
Even at night, exterior lights from the parking lot can shine in and ruin a good night of sleep. Day or night, the right versatile window treatments allow your guests to customise the amount of light that comes into the room. Blockout eyelet curtains are always a wonderful choice, especially when paired with a pelmet. Check out our incredible selection of blockout eyelet curtains online!
Privacy
Aside from having a beautiful, comfortable room, your hotel guests will want to feel like they have a secure, private place in which to unwind at the end of the day. You likely have a security lock (or two) on every guest room in your establishment to provide guests with the security they need, but what about their privacy? If there are thin, flimsy curtains in each room, or if the curtains are not big enough to completely cover the window, your guests may not have the privacy they need to feel safe in their rooms.
Curtains that provide privacy are especially important for rooms that are on the ground level. Remember the three bonded layers of fabric in blockout curtains that are so helpful for temperature control? They are also incredibly beneficial when it comes to ensuring privacy in a room. At Quickfit Blinds & Curtains, we offer an incredible variety of blockout panels in our ready-made curtains that come in many different size options.
Order Bulk Curtains Online
When staying in one of your hotel rooms, your guests expect to have a room that is comfortable, offers them privacy, and looks great to boot. You can achieve all of this and more when you order bulk curtains online from Quickfit Blinds & Curtains. We offer a wide variety of blockout curtains and blockout roller blinds that are as affordable as they are beautiful, and they are sure to take your guest rooms from ordinary to extraordinary. We even offer fabric swatches that can help you decide on a fabric and colour before you commit to buying.
Ready to get started? Shop for your bulk hotel-style curtains online with Quickfit today!