It's true what they say: the home is where the heart is. The home is also where your bed is for a good night's rest, where your kitchen table is for good meals and great conversations, and where the sofa is for gathering and relaxation.
There are many different elements that make up a great home, and it was tough to narrow down the list of great home characteristics to create this blog post. Although I do love my bed and the other homey house additions that I mentioned earlier, they won't be making an appearance on this list. For this post, I'm going to narrow it down to just the little details that make all the difference.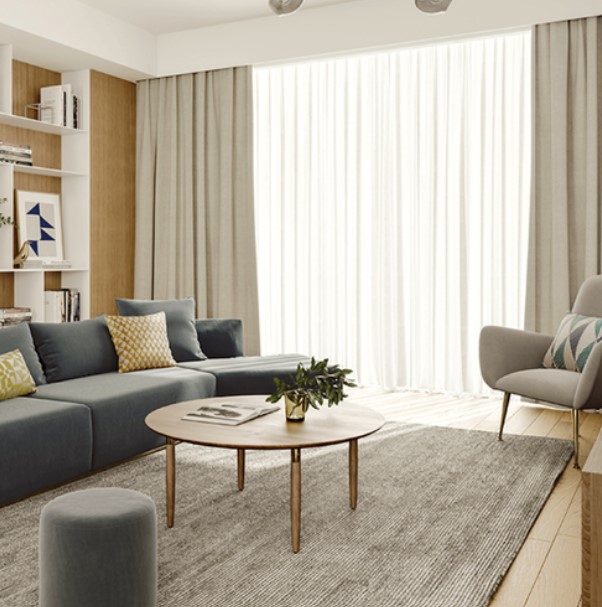 Little Things That Make A Home Great
Real Plants
Greenery in the home adds colour, oxygen, and natural beauty. What's more is that incorporating indoor plants into your interiors has been proven to hold positive impacts on your emotional health and wellbeing. By nurturing plants with your green thumb, you'll be sure to keep your home fresh and lively.
Lovely Window Coverings
We can't help but include window coverings in our post. We simply love them! Whether you love the simple look of roller blinds or the lush look of traditional curtains, you can't deny that windows with coverings look 10 times better than uncovered, plain windows. Our range of blockout curtains here at Quickfit are also a fantastic tool for natural insulation and light control. Our selection of blinds and curtains available online is pretty extensive, however, so you'll be able to find the window coverings best suited to your home's design and layout.
Good Lighting
Speaking of light control, both natural and artificial light should be highlighted in a truly cosy home. Interiors that have limited light availability are at risk of developing a cold or gloomy atmosphere. Be sure to pull your curtains apart during the day to let the sunlight in, and turn on lamps during the evening to keep rooms bathed in a warm and inviting glow.
Organized Knick-Knacks
Everyone loves to collect little knick-knacks, trinkets, gewgaws, etc. to remember special trips, occasions, or emotional moments. Highlight these tchotchkes in an organized clutter by placing them on the mantle, bookshelf, or other places in your home where these mementos can be easily displayed. Not only are they're great conversation starters, but they can also help your home feel more personalised to you and reflective of you.
Books, Books, Books
A home is never lacking if it has books. Not only do books do wonders for the mind, but they can elevate any interior space, both by demonstrating a sense of order, but also by revealing your interests and passions with your house guests. People get to know us by looking at our bookshelves. A rich and orderly bookshelf is reflective of a rich and orderly mind.


Now that you know to add plants, books, tchotchkes, lights, and to shop online for blinds and curtains to decorate windows, your home is likely to transform into a glorious and personalised haven.
Enjoy!