One of the best things about purchasing curtains online here at QuickFit is that we do not send any of our curtain panels to our customers without detailed care instructions. We want this window treatment that you've invested in to last you for years and years to come (or until you feel like updating your style!), so every package comes with laundering, hanging, and overall care directions.

Even though some curtains and blinds may have different care instructions to others, there are some care processes and curtain DON'Ts that are truly universal and apply across our entire range. So without further ado, here are five things that you should never do to your curtains, just to make sure that your curtains stay in the best possible condition over the course of their usable life.
5 Things You Should Not Do To Your Curtains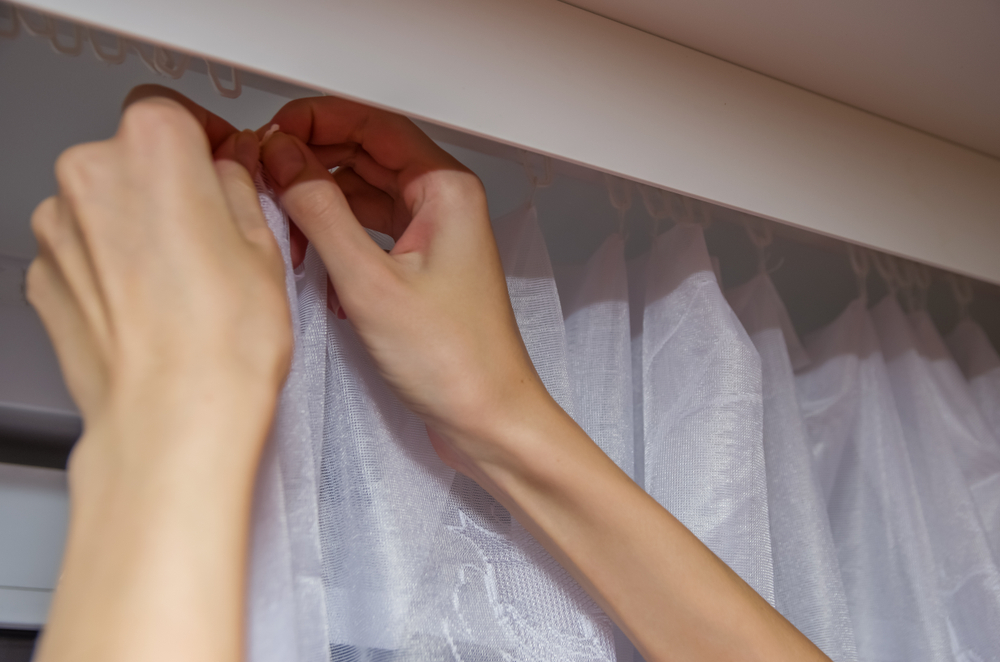 1. Never hang curtains without first ironing the panels.
Upon receiving your first order of curtains or blinds from us here at QuickFit, you may have realised that your curtains arrive fairly tightly packed and folded. We pack our curtains tight so that shipping is as quick and easy as possible. Sadly, this means that your curtains won't be ready to hang straight out of our packing boxes, but getting your curtains presentation-ready is a lot easier than you may think.

The first thing that you'll want to do upon removing your new curtains from their packaging is unfold them to their fullest and lay them flat on a wide work bench or draped over an ironing board. From here, we recommend that you iron your curtain panels on a high heat and use steam to smooth out any creases created during transportation. Ironing your curtains as soon as you remove them from their packaging will ensure that your new curtain panels possess a sleek and polished look once they're ready to be hung up.
2. Never machine wash lined curtains.
Although it's generally not an issue to wash single-layered curtain panels, blockout curtains that are lined should not be put through your washing machine. The panels lose their integrity since they are not completely connected to each other at every point. You can keep your curtains hanging flat, uniform and feeling soft as butter by gently handwashing lined curtains.
3. Never use a machine to dry curtains.
Just as you should never place your curtain panels in your washing machine, no curtain panels should ever be dried using a dryer. Heated drying machines can cause curtain panels to shrink, so placing your curtain panels in the dryer may result in you effectively losing your curtains altogether. Instead, you can dry your curtains after washing by draping the curtains over a clotheshorse, a drying line or a home banister if you don't have a line, or your clothesline isn't large enough to hold the curtain panels.
4. Never rub the curtain fabric together when washing by hand.
Rubbing the fabric of your curtain panels can cause unnecessary stress on the fabric, which can in turn, reduce the lifespan of your curtains. In order to wash your curtains effectively, we recommend squishing the different sections of your curtain panels in your hands to provide a bit of tension without causing any friction. Using this method will go a long way when it comes to minimising damage during your curtain cleaning process.
5. Never use bleach on coloured curtains.
Last but not least, you should never use bleach on colour curtains. Why? Do you love the colour of your curtain? We do too! And that's precisely why we recommend that you use colour-safe detergents and avoid bleach at all costs, as bleach can quickly strip your curtain fabric of their colouring as well as diminish the integrity of the fabric itself, causing your curtains to weaken.

If you avoid these five tips and follow the care instructions included in your online curtains purchase, you'll have sleek curtains hanging in your home for many years to come.