Posted by Emily Wang on 6th Apr 2023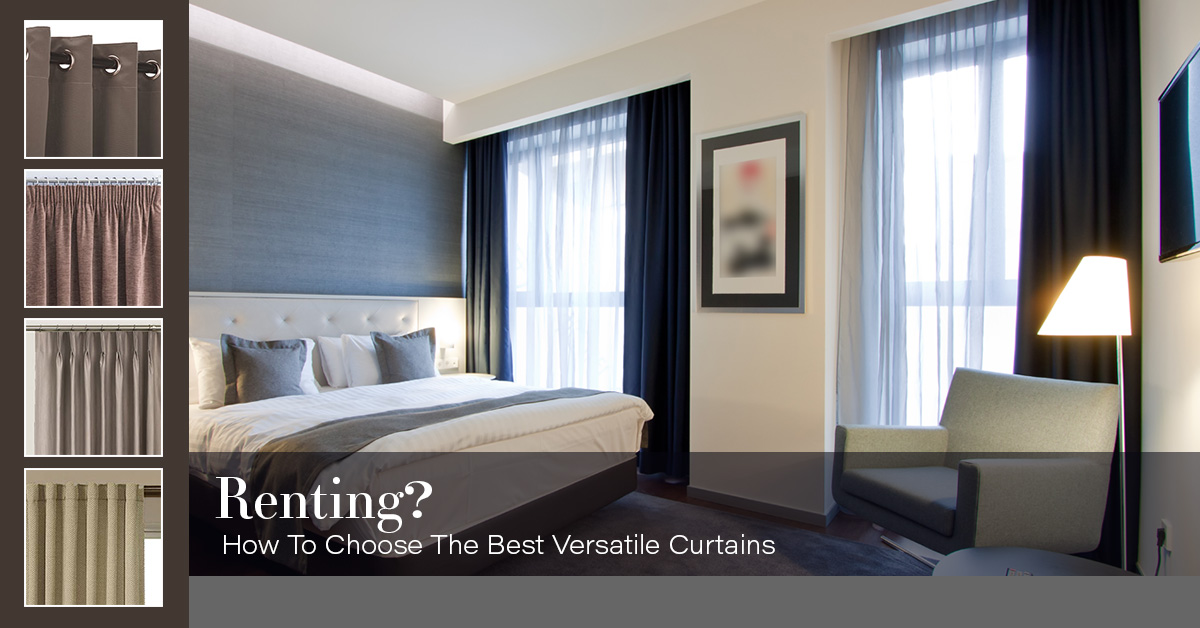 Just because you're renting, it doesn't mean you don't deserve to make your house a home! While there are always different stories and situations surrounding rental properties and the nature of being a tenant - whether you're on a long-term lease or in a share house, for instance -, we here at Quickfit want to help renters make their current space feel like their own comfortable home by adding a touch of cosiness to the windows with our affordable selection of curtains, blinds, and other window coverings.
Choosing the right curtains while renting can be an interesting task, one that may be more difficult than originally imagined. For this reason, our team of designers here at Quickfit, have collected their favourite panels from our curtains online that will help make your rented space feel more like home - and will travel easily with you from home to home whenever you may pick up your roots and move somewhere new.
Choose From These Types Of Curtains Online When Renting A Home
Eyelet or Concealed Tab Headers and a Curtain Rod
There are different types of curtain header styles: eyelet curtains, concealed tab curtains, pinch pleat curtains, and pencil pleat curtains. The eyelet and concealed tab headers work with a curtain rod alone; there is no need for curtain hooks. We recommend these styles for renters because you will not have to bother with attaching and detaching all of the hooks every time you have to pack and move. The eyelet and concealed tab headers slide directly on the curtain rod for easy installation and removal.
Many different styles of curtains come with eyelet or concealed tab headers, giving you more variety. While these styles are typically more casual than pinch pleat or pencil pleat headers, they still look lovely when hanging across a bare window.
The difference between the eyelet and concealed tab will make it a quick and simple choice for you: an eyelet header hangs the panel with rings within the fabric that slide on the rod while the concealed tab feeds the rod behind a layer of fabric. Do you want the curtain rod to show? Get eyelet curtains. Do you want the curtain rod hidden? Get concealed tab curtains.
Durable Fabric
Since renters typically move from abode to abode more frequently than those who own their property, it is in your best investment interest to buy curtains online that are of high-quality fabric. Stay away from the sheer curtain styles because that fabric can easily tear if it is constantly being hung and then taken down, packed, moved, and repeated.
We recommend ready-made blockout curtains because the fabric is thick and tough. Luckily, these are a specialty at Quickfit, so there are plenty of colours and designs for choosing while still remaining within this general style of durable curtain fabric.
Think Colourful
Often, rentals are painted with neutral colours to keep things simple for everyone. I do not know about you, but I prefer to add some colour to my life! One way you can always make sure colour is a staple wherever you go is by adding colourful curtains to your rental home. You can shop for curtains by colour online at Quickfit.
Enjoy your curtain shopping! Contact us if you have any questions, comments, or concerns.
Interested in learning more? Read our guide on how to hang your curtains in a rental property.