Posted by QuickFit Blinds & Curtains on 29th Sep 2019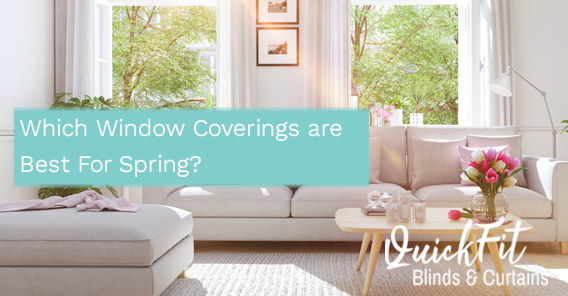 Spring has well and truly sprung, meaning it's time to say goodbye to your winter appropriate interior textiles and give your rooms a spring refresh. After months of cocooning ourselves using heavy fabrics and textiles, spring is the time when we can experiment with something much lighter for our window treatments. From sheers to lightweight textiles, perfect for letting in those springtime views, the options are endless.
Below are some things to consider when updating your window treatments for spring.
Choose colours that brighten your space
Spring is the perfect time to add more colour to your space. Many of us opt for much darker, richer colours during the winter months which create a warm and cosy atmosphere. But as the weather improves and the temperature begins to rise throughout spring you may want to opt for much lighter shades which will make your room feel bright, cool and open. Think about spring curtains in pastel shades or installing blinds in light, neutral colours. If you're having trouble introducing new colours into your room you may also want to add new throw cushions, area rugs or other textiles that compliment your new window treatments. Doing so will help the whole scheme work together and make your space feel renewed.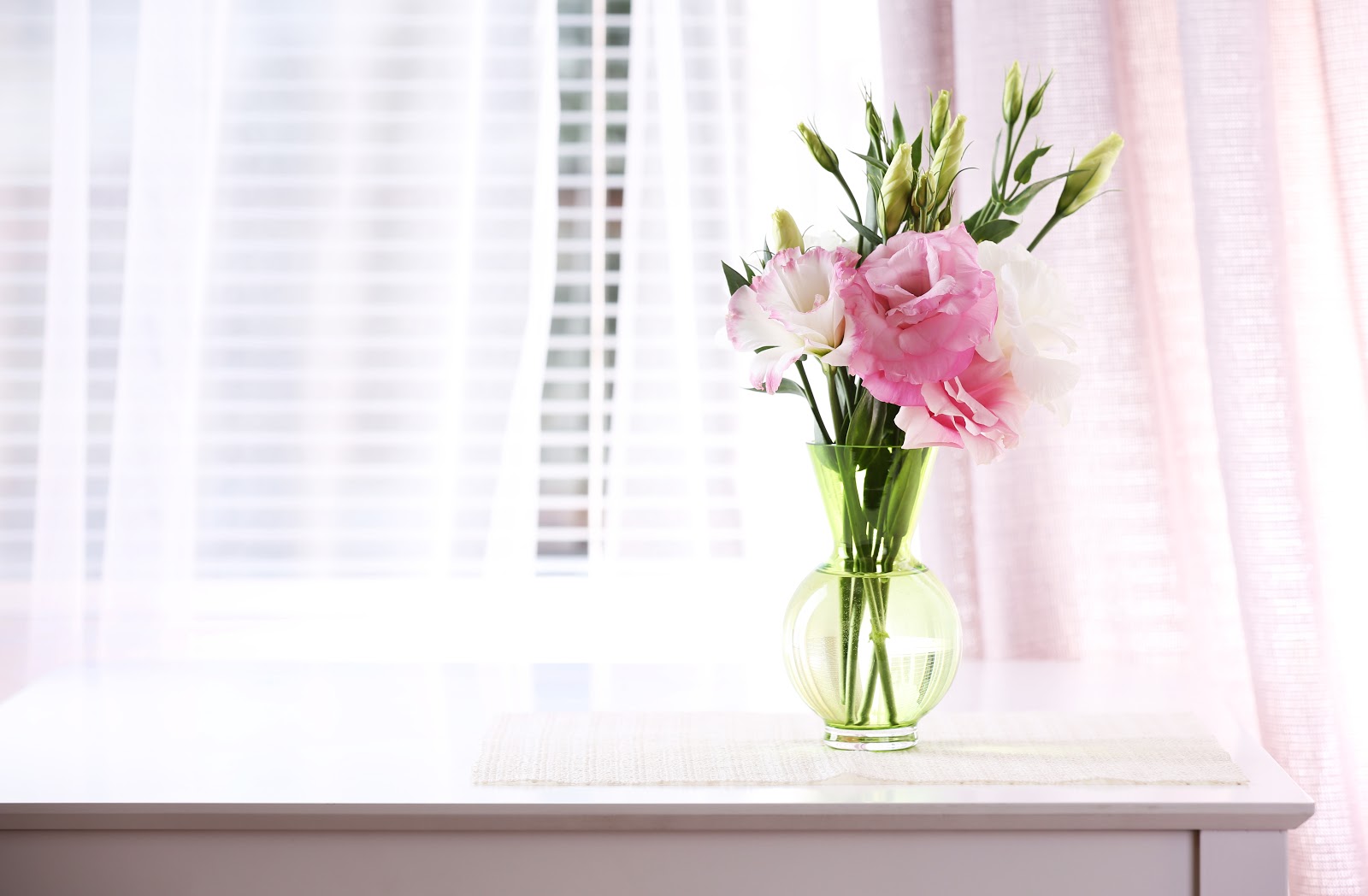 Leave heavy fabrics behind
Whilst fabrics and textiles play a vital role in most interior design schemes, there are a number of people that prefer a more minimalistic approach when it comes to spring window treatments. Heavy fabrics can feel overpowering in some spaces so you may want to opt for something more understated during the warmer months. White timber venetian blinds are a great choice for those looking for a modern, simplistic window treatment that will make your space feel light and open.
If you feel curtains are essential then sheer fabrics are an excellent option, giving uninterrupted views of outside and allowing light to flood into a space whilst still providing some privacy. Fabrics such as cotton and linen are also great for spring and will add soft, organic texture to your scheme.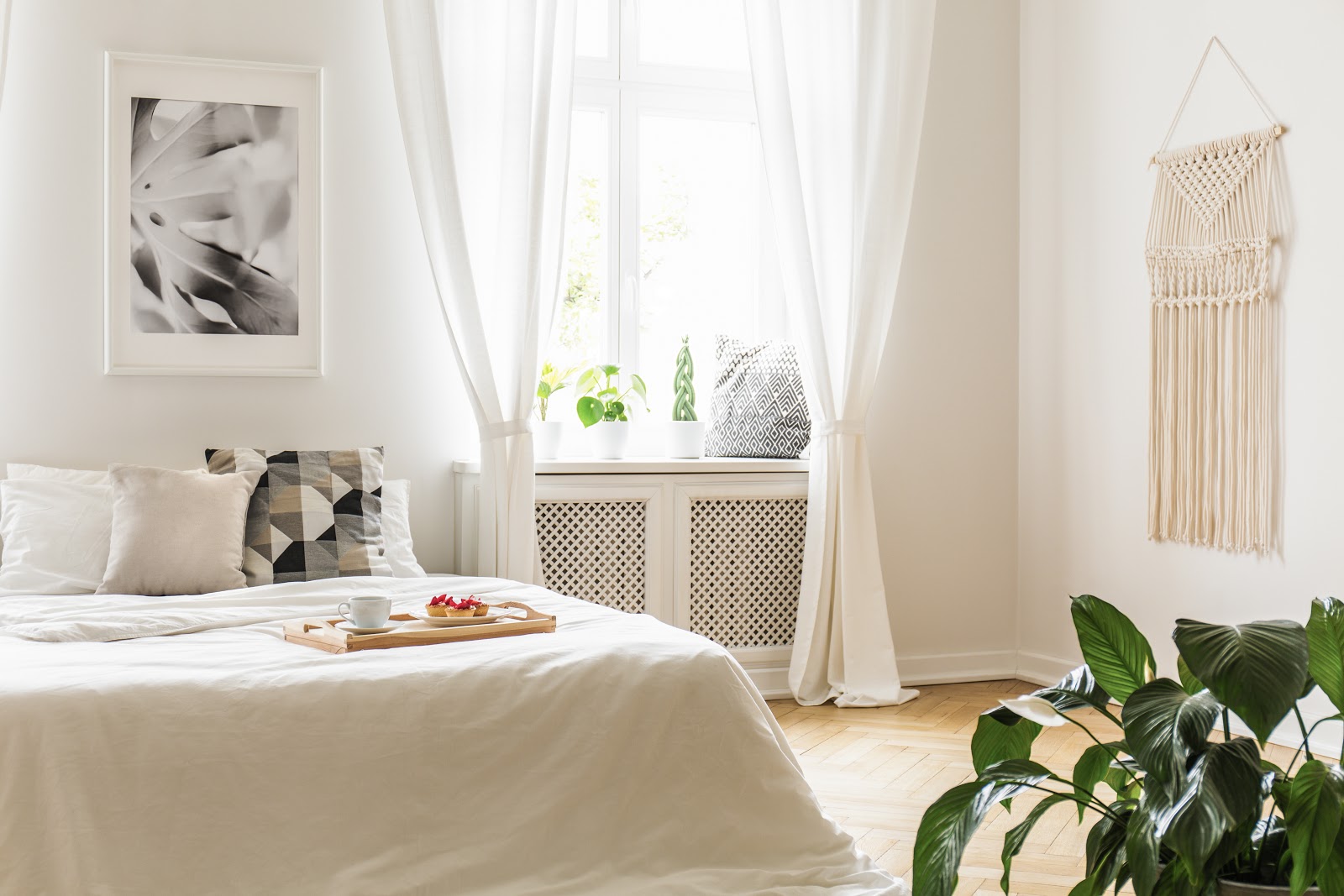 Use multiple window treatments
There's no reason why you can't experiment with a number of different window treatments to create your own unique look. Layering different colours, fabrics, textures and patterns can make a real statement in your space. If you love sheer curtains, yet need more privacy then pair them with a blind. This way you can still add that soft, tactile element to your space without compromising on privacy. An option like this would be ideal for a bedroom setting where you want to control the amount of light that enters the space but still want your windows to be well dressed. Perhaps you want to create a dramatic look with ceiling to floor curtains to make your room look larger, yet want the room to remain light and bright. You could consider layering a number of decorative sheer curtains with other lightweight fabrics.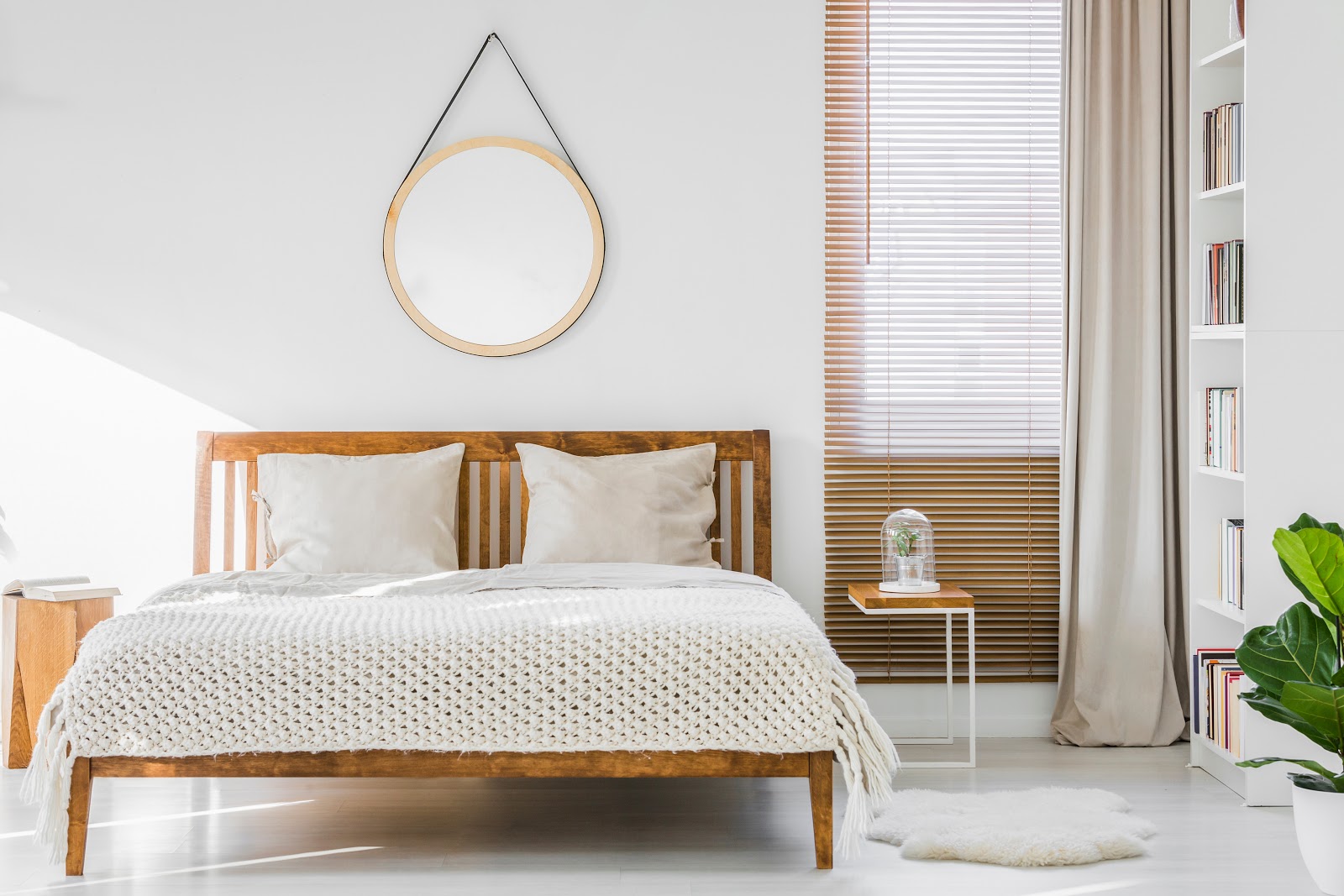 When choosing the right window treatments for your home you need to decide upon your specific needs prior to the aesthetics. Do you require privacy, does your room receive heavy sun exposure? These are all things to carefully consider before going ahead and choosing your window treatments based on looks alone. It's also important to remember that your window treatments play a vital role in keeping heat in or out of your space. If this is something of high importance to you then you may what to consider block out curtains that will help you to reduce heat loss, or gain, in your room.
Updating your window treatments for spring can make your space feel totally renewed. Quickfit Blinds and Curtains have everything you need to give your windows a new lease of life this spring.