Posted by Jane Dodge BA Fashion Design RMIT: Textile Designer Quickfit Blinds and Curtains on 6th Nov 2014
Add a bit of designer chic to your room this weekend. Create a statement that pops. Nothing adds drama to a room better than key pieces strategically placed against contrasting backdrops. Think black sofa, white fluffy rug, and the black curtains to tie it together and you have the picture.
One of the easiest ways to create this dramatic contrast is placing black curtains or blinds up against white walls. Lets face it, 99% of homes have a window placed in a huge white wall. The perfect starting point for creating your bit of WOW is giving the room a little contrast.
Here are 6 spaces that ooze sophistication and drama. You can create this look in your home with the simple addition of black curtains or drapes. These 6 spaces can easily be created in your home.
Black Sheer Curtains | A soft yet sophisticated addition to living, bedroom and dining spaces
Solid Black Blockout Curtains | Its all about the drama when you team black with white
Black Pinch Pleat Theatre Curtains | The ultimate home theatre addition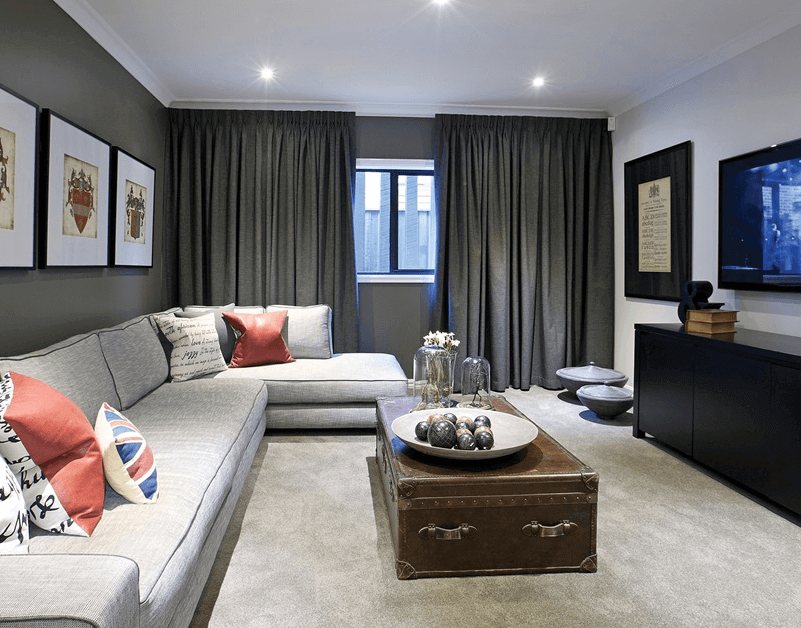 Find your favorites today for a price you'll love at Quickfit Blinds and Curtains.