Posted by Quickfit Blinds & Curtains on 11th Sep 2018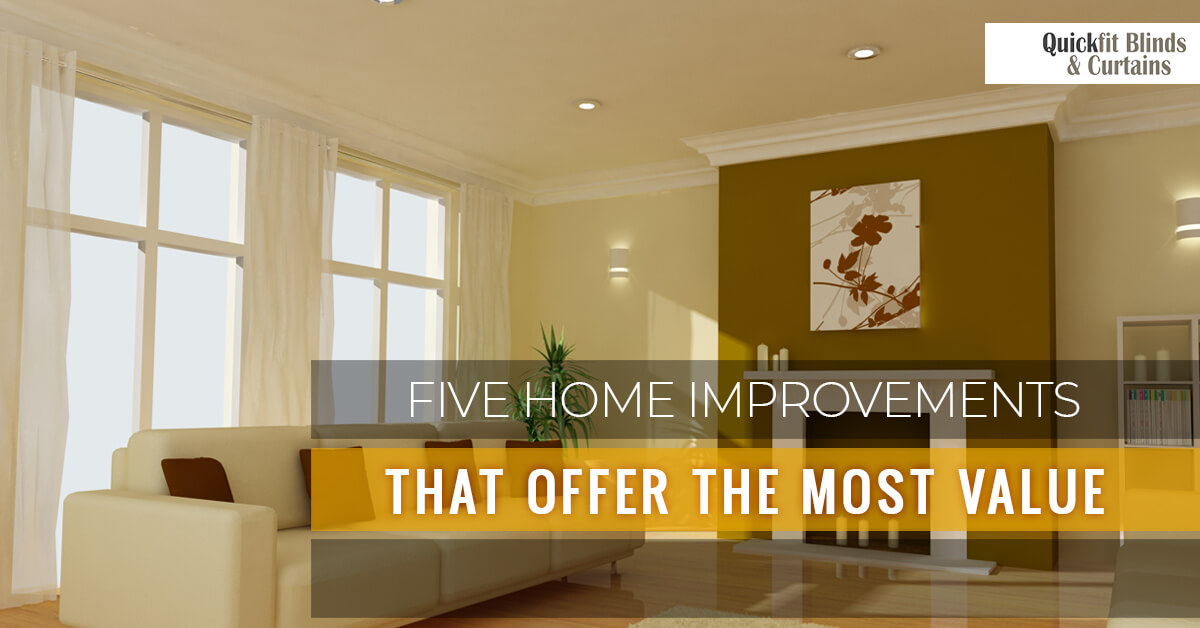 Whether you are thinking about selling your house or you have already taken steps to list it for sale, you may have wondered just how much prospective buyers would be willing to pay for your home. Many homeowners consider home improvement projects to increase their home's value, and some of them accomplish the task better than others. In today's post, we'll take a look at which projects offer the best return on investment (ROI) and which are better to skip.
Looking for ways to make your home more attractive to buyers? At Quickfit Blinds & Curtains, we are happy to offer Australian homeowners stylish window treatments that are as beautiful as they are affordable, as well as a wide variety of other home goods, like shower curtains, and cushions. Shop our online curtain store now!
High-ROI Home Improvements
Mid-Range Bathroom and Kitchen Remodels
A common adage in the real estate industry is that kitchen and bathrooms sell homes. While your home clearly has other valuable areas, these two spots are the ones that prospective buyers zero in on the most. If your existing kitchen cabinetry is outdated or looking a little worse for wear, then it may be time to consider updating them. Do you have old, mismatched appliances? If so, then it might be worthwhile to replace them. Likewise, upgrading one or more of the main components in your bathroom has also been known to increase the value of a home.

A Fresh Coat of Paint
While your sweet little princess may love the pink and purple paint that is currently on her walls, these type of paint schemes can be off-putting to prospective buyers. The average buyer doesn't want a new home with bright, bold paint colours. They may love the floorplan of your home, but decrease their offer or ask for a concession to cover the expense of new paint. Clean, neutral colour palettes never go out of style. Putting a fresh coat of paint on the walls not only gives your interior an immediate facelift, but it can also help eliminate odours.
Spruced Up Exteriors
It is easy to think about the different things you can do to improve the interior of your home, but don't forget about the outside. Curb appeal is an important factor to consider when you are selling a house. A fresh coat of paint on the exterior of your home can make it look new again, and new, low-maintenance landscaping can help accentuate the best features of your yard and garden. Additionally, updated exterior lighting can go a long way in making your home feel warm and welcoming the moment a buyer pulls up to it.
New Windows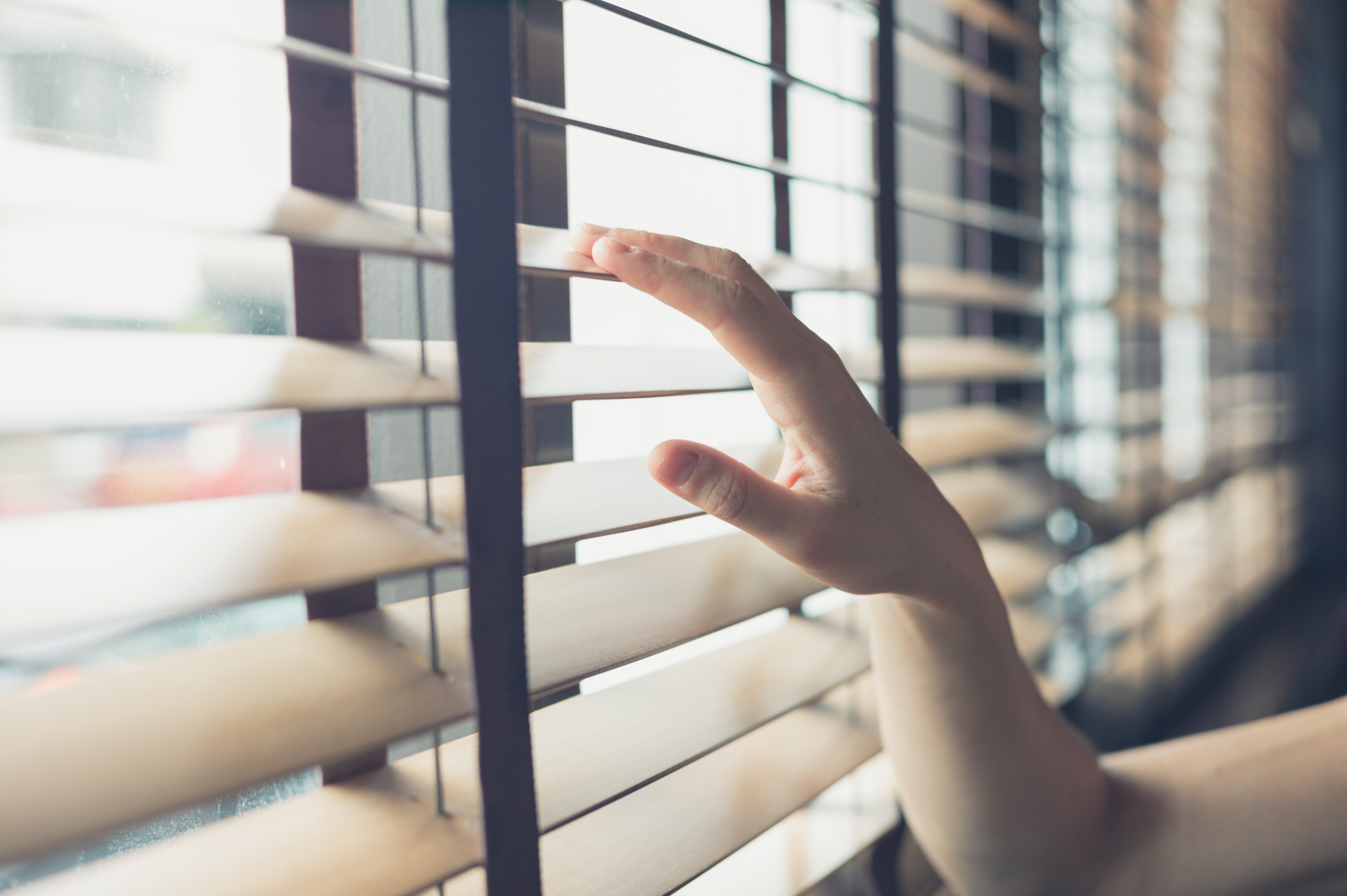 You might not think of them very often, but the windows on your home do much, much more than allow natural light and air into your home. They are an integral component of your home and they add architectural details while protecting you from the elements. If your windows are so old that they are no longer open and close properly, or if they are not as efficient as they used to be, then it might be time to replace them. Prospective buyers will love the fact that they won't have to worry about the task down the road, and their offer may reflect that.
New Flooring
Does your house still have the same flooring that it did when you bought it 30 years ago? If so, it is probably high time for new floors. Your old flooring likely has several years (or decades) of wear and tear, leaving it faded and stained. Carpet is especially bad about retaining odours, and if you have pets in the home, tearing out that old rug will likely have a positive effect on the natural smell of your home. Many types of flooring materials available today strike the right balance of beauty, durability, and affordability, and new flooring might be worth looking into if you are selling your home.
Low-ROI Home Improvements
There are some home improvements you might think increase the value of a home. However, the following enhancements don't tend to yield a favourable ROI:
Swimming pools and hot tubs. These items require constant maintenance and upkeep, and some buyers may see them as more of a liability than an upgrade.
Overly extravagant remodels. Incredibly high-end fixtures and unique finishes don't usually appeal to the average homebuyer.
Enhanced insulation and upgraded HVAC. This is often thought of as a "hidden renovation," as it cannot be seen and buyers may not appreciate the value of it.
Complex landscaping. High-maintenance or overly dense landscaping can be intimidating for some buyers, and be seen as too maintenance intensive.
Buy Window Treatments and More Online!
Thinking about getting new windows in your home? If so, then why not go one step further and install new window treatments to showcase your investment? Doing so can draw attention to the new windows, making prospective buyers take note of this fantastic upgrade. Need to do some staging around your home? With our other home good items, we have you covered there, too. Shop Quickfit Blinds & Curtains today for all of your window treatments and home improvement needs!