Posted by Quickfit Blinds & Curtains on 30th Dec 2018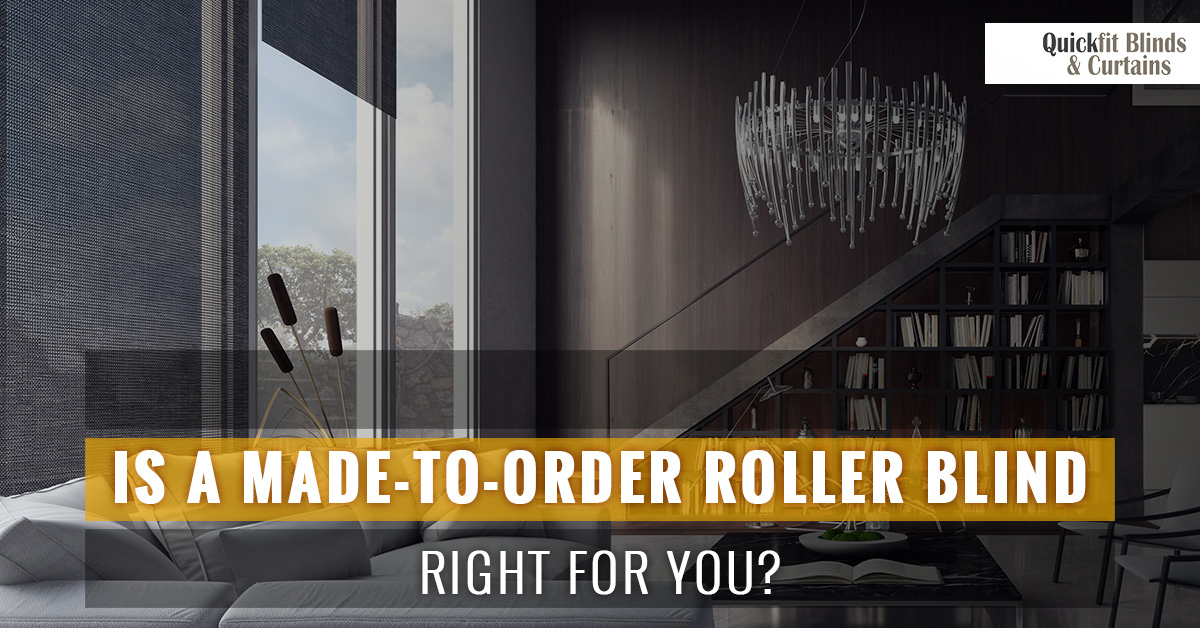 Shopping for new window treatments is fun, but it can also seem overwhelming once you realise how many options are available to you. If it were as simple as choosing between curtains and blinds, then it wouldn't be all that hard to find the right window covering. The world of window treatments is broad and expansive, including a wide variety of types and styles, and Quickfit Blinds & Curtains is here to make your shopping experience quick and easy. Made-to-order roller blinds are a wise choice for the stylish, discerning homeowner, and today, we'll review a few of the qualities that make them a popular window treatment choice. Let's get started!
Benefits of Custom Roller Blinds
Aesthetics
First and foremost, there is no other window covering that is as beautiful as roller blinds. Their simplicity is part of what makes them beautiful, as they allow your window and the stunning landscape outside to take centre stage. Curtains are wonderful window treatments, but the wrong panel can detract from both the surrounding interior design and the view outdoors. Roller blinds disappear almost completely when they are open, and you don't have to worry about yards of excess fabric on other side of the window. The result is a window treatment that strikes the right balance between form and function.

Light Blocking
When you order custom roller blinds, you have a number of high-quality fabrics to choose from that allow you to choose how much light the treatment lets into your home. Our sunscreen roller blinds are wonderful for those who want to let natural light in while protecting the interior of their home from sun damage. Blockout roller blinds completely banish all exterior light, making them ideal for theatre rooms and bedrooms, and our double roller blinds offer the best of both worlds in one convenient treatment. Buying a made-to-order roller blind allows you to customise the level of natural light coming into your home and how much privacy the treatment provides.
Easy to Clean
If you have ever had traditional curtain panels in your home, then you know how challenging it can be to clean all of them. Some require dry cleaning while others have very specific washing and drying instructions, and let's not even talk about the time required to complete the task. Thanks to the numerous slats they have, traditional blinds also prove to be challenging and time-consuming to clean. Roller blinds, on the other hand, are one of the easiest window treatments to clean, hands down. With a little bit of warm water, a mild detergent, and a soft rag, you can easily wipe away dirt, dust, and debris to clean your blinds in a matter of minutes!
Modern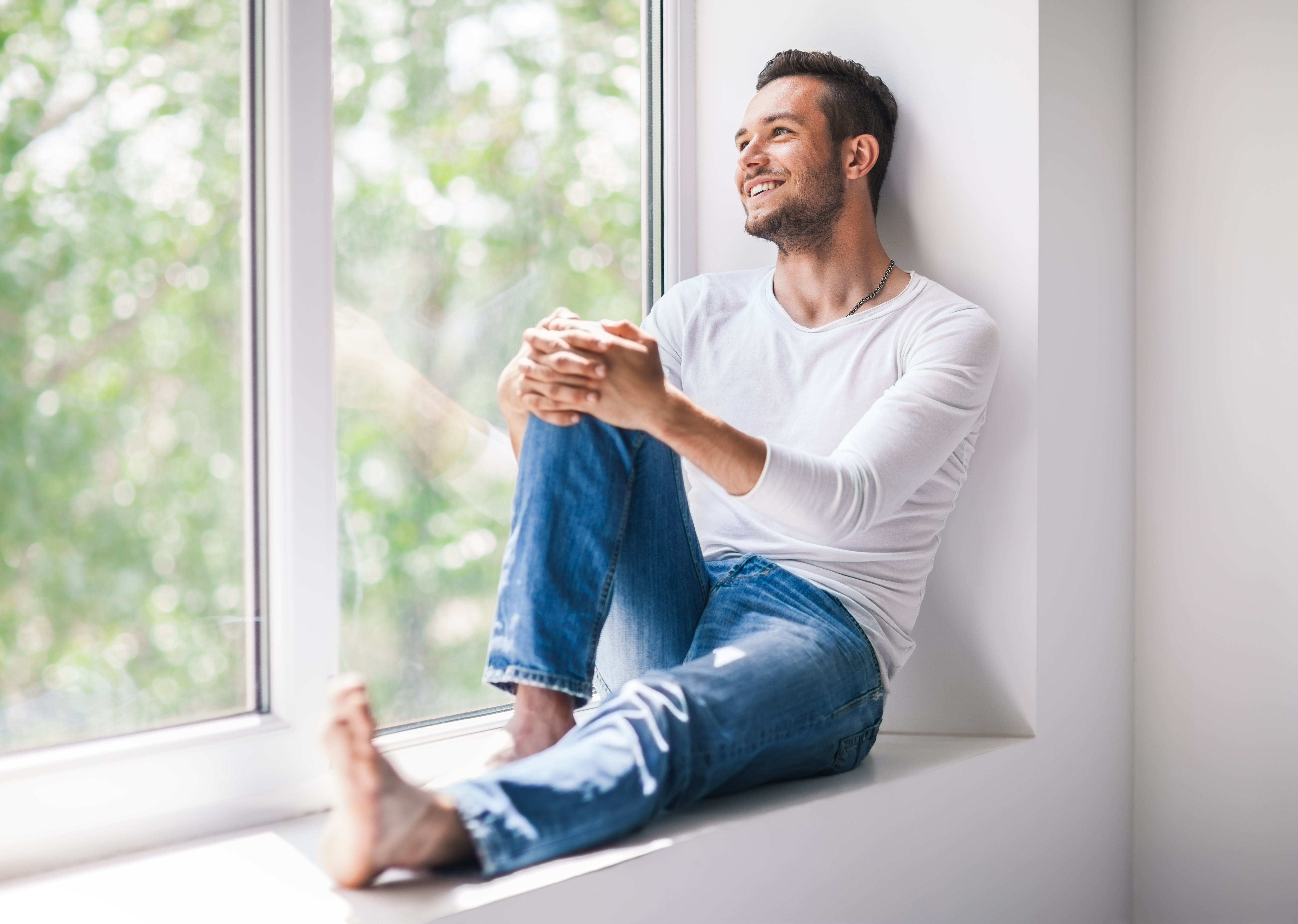 Minimalism is a design trend that has swept the country in recent years, and many homeowners love the clean, simple lines that this interior design style embodies. If you have jumped on the minimalist design bandwagon, then there is no better window treatment to complement your design preferences than roller blinds. As we mentioned earlier, they are virtually undetectable when they are open. When they are closed, their simplicity and straight lines provide a modern aesthetic that many homeowners love. A made-to-order roller blind further enhances this modern appearance, as you can choose the right fabric and colour for your space.
Long-Lasting
If you think about how often you open and close your window treatments, it makes sense that you would want to purchase one that is durable. No other window treatment offers the durability and longevity of roller blinds for a couple of reasons. First, roller blinds and their components are made from heavy gauge steel, metal, and other materials that are designed to stand the test of time. Second, in the event that one of the components fails, spare parts can be ordered quickly and easily with a simple online order. This makes roller blinds a durable, long-lasting option, unlike other treatments that have to be completely replaced when a component fails.
Versatile
Finally, homeowners tend to love roller blinds because of the versatility they offer. Roller blinds are often made from mold- and moisture-resistant materials, and that means that they can be hung in virtually every room in your home. The same cannot be said for other window treatments like curtains and wood blinds. Additionally, the number of colours, styles, and patterns available make it incredibly easy to find a window treatment that flatters even the most unique interior spaces. The high-quality, made-to-order blinds we sell at Quickfit Blinds & Curtains let you dress your windows in a way that is unique and visually appealing, no matter your colour scheme, all without breaking the bank.
Shop Made-to-Order Roller Blinds Online
As you can see, there are many reasons why homeowners love roller blinds. Made-to-order roller blinds take the versatility, beauty, and functionality of traditional roller blinds one step further, allowing you to customise your window treatment to suit your specific needs and budget. Quickfit Blinds & Curtains is your go-to source for custom roller blinds in Australia, providing you with high-quality roller blinds that are as affordable as they are beautiful. In fact, we have more than 10 styles of made-to-measure blinds that are only $49.95. With free fabric swatches and online installation tips, shopping for new window treatments has never been easier. Shop our incredible inventory today to find unbeatable deals.
Can't decide which custom roller blind is right for you? Our window treatment experts are available to help seven days a week — give us a call at 0422584155 today!