Posted by Quickfit Blinds & Curtains on 22nd Oct 2018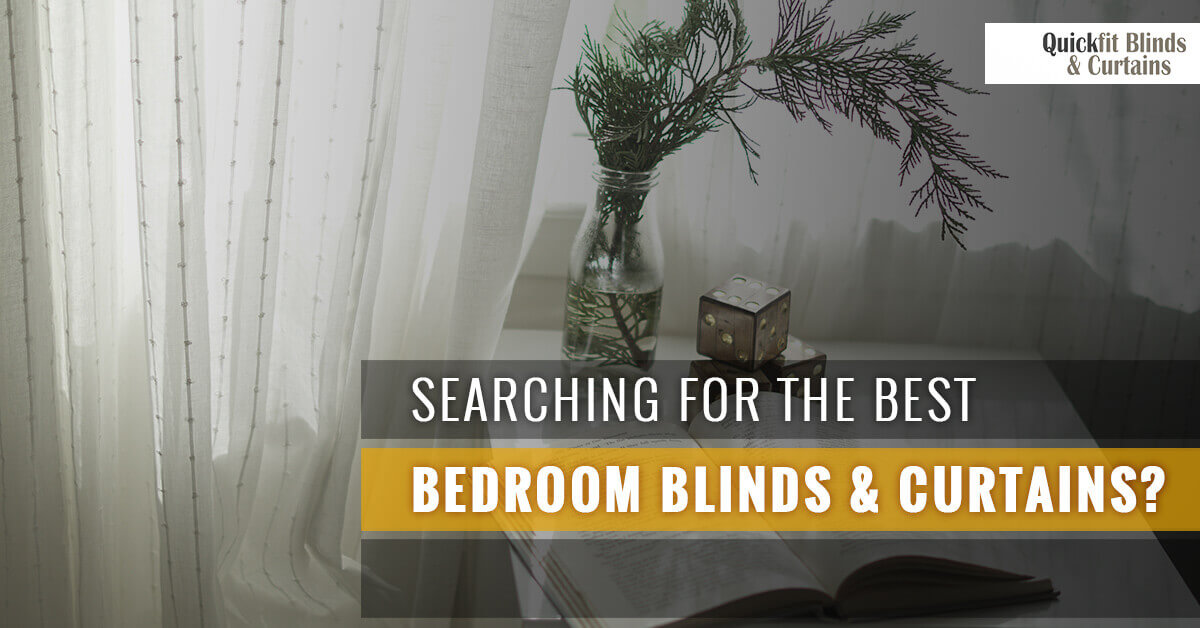 Your bedroom is your oasis. At the end of a long, busy day, you want your bedroom to be a place in which you can relax and unwind. The right window treatments definitely play a role in the overall ambiance of your room, and Quickfit Blinds & Curtains provides the best, most affordable bedroom blinds and curtains in Australia. Today, we've highlighted a few of our favourite styles to help you in your search for window treatments, and if you have questions about our curtains or blinds, help is only a phone call away. Read on to learn more and then shop our incredible inventory today!
Ideal Blinds and Curtains for Bedrooms
Sheer Curtains
When you think of sheer curtain panels, you likely picture them in formal settings, such as formal dining rooms or sitting rooms. Although this type of curtain panel lends itself well to these areas in your home, they also make for fantastic window treatments in the bedroom. Their gauzy, airy appearance injects elegance into any space, and they offer a timeless, romantic sophistication when used in the bedroom. Sheer panels may be hung alone if you don't mind the natural light they let in, or they may be used in a layered window treatment to create a completely custom aesthetic that offers a bit more privacy and room-darkening elements.
Our Cotton-Look Sheer Eyelet curtain comes in white or grey, and it is available in two different widths. No matter your decor or the size of your window, these curtains are sure to look incredible!

Blockout Curtains
If you prefer your window treatments to provide more privacy and energy efficiency than sheer panels, then blockout curtains may be the right choice for your bedroom. Traditional thermal-coated curtains may offer just one bonded layers, but the blockout curtains from Quickfit offer three bonded layers, making them a wise choice when you are shopping for bedroom blinds and curtains. These panels block virtually all light from outdoors when they are hung properly, and they are available in a wide variety of header types, from eyelet curtains to pencil pleat and pinch pleat panels.
For the ultimate style and convenience, our Villa Premium Blockout Pinch Pleat panels come in four different colours, hangs neatly on rods with rings, and is sure to create a designer flair!
Roller Blinds
In your search for bedroom blinds and curtains, you may find that traditional curtain panels just don't complement the modern design aesthetic of your bedroom. If that is the case, then roller blinds are definitely worth considering. The roller blinds we sell at Quickfit are available in several neutral colours, and they are incredibly easy to clean when needed. Additionally, we gladly offer ready-made roller blinds that strike the right balance between affordability and functionality, or you can choose made-to-measure roller blinds if you prefer a more custom look to your window treatments.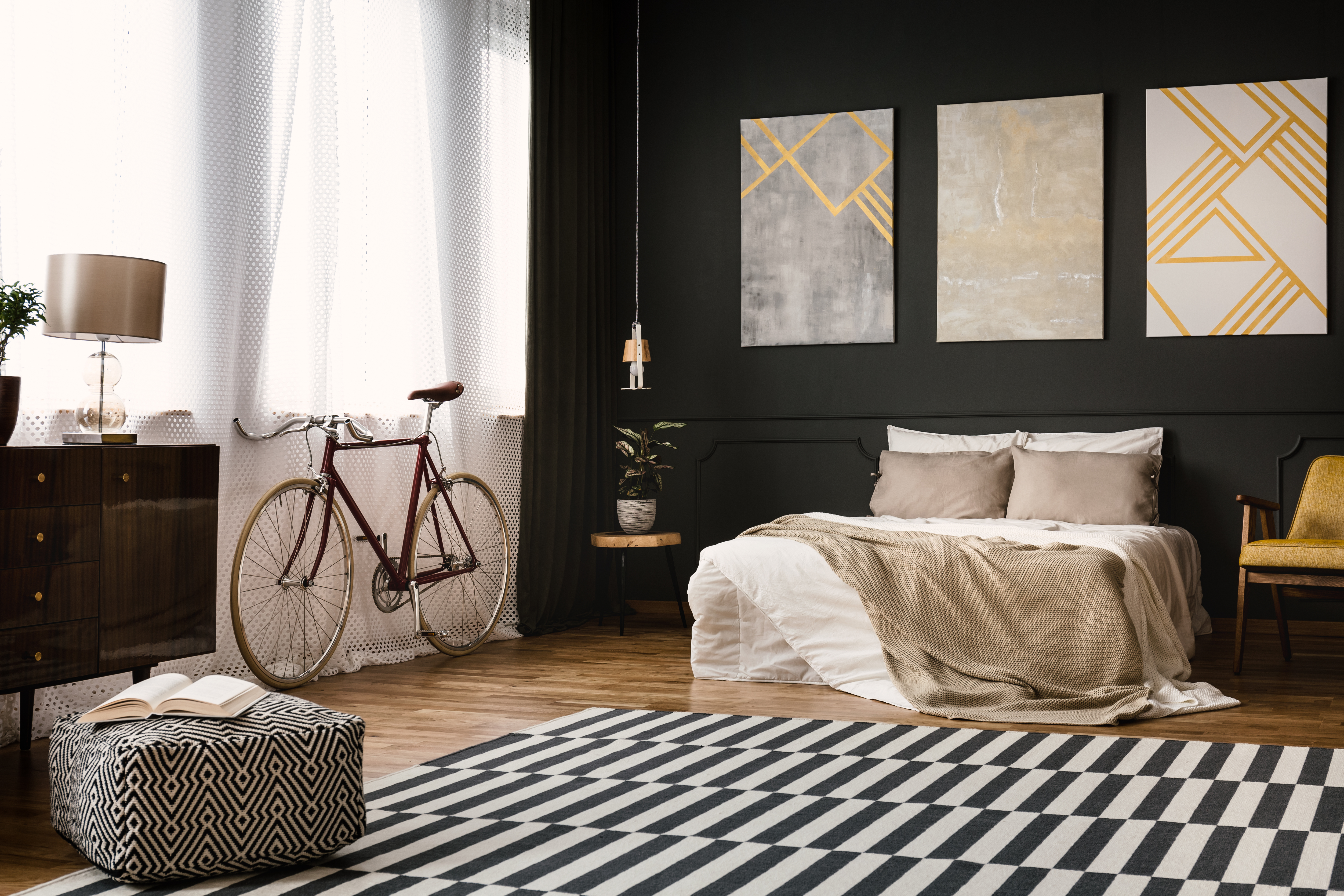 Our custom-made, textured roller blinds provide the same room-darkening benefits as our blockout curtains, and they are available in five beautiful colours. Simply choose your colour, your mount position, and a few other options to order these stylish blinds today!
Coloured Curtains
Once you have located the best curtains and blinds for your bedroom, don't forget about the kiddos! Children can benefit from having the right, high-quality window treatments in their room just like adults, and you don't have to worry about breaking the bank when you shop for kids' curtains with Quickfit. Whether you are searching for traditional pink curtains or blue curtains, or if you prefer non-traditional, two-tone panels, you are sure to find what you're looking for when you shop our online curtain store. What's more, you can rest assured that our children's curtains are made from durable, easy-to-clean materials that will remain beautiful for years to come, providing you with a long-lasting window treatment.
Searching for the ideal curtains for your nursery? Our custom-made, two-tone Westwood panels are white on top and feature bright pops of colour on the bottom, and the fabric has a three-layered foam thermal coating to block out unwanted light and maintain consistent temperatures. Choose from pink or blue and order yours today!
Shop Ready-Made and Custom Bedroom Blinds and Curtains Online
If your current window treatments don't lend themselves to the relaxing environment you want from the bedrooms in your home, then it may be time to replace them. When that time comes, Quickfit Blinds & Curtains is here for you! We aim to make your online shopping experience as easy and convenient as possible, which is why we are happy to provide you with free fabric swatches and a no-hassle return policy. We offer ready-made window and custom-made window treatments to ensure that you get the style you want at a price that simply cannot be beat
Ready to get started? Check out our FAQs and helpful tips for measuring and installing your new window treatments and shop online with us today!