Your Quickfit custom made curtains and blinds are easy to care for. With the proper care, you should be able to enjoy them in your home for years to come. Our team of design experts source only the most high quality curtains and blinds made from premium materials, so they'll be able to stand up to regular washings without fading or falling apart.
Even with their high-quality makes, there's no denying that your window dressings are always prone to collecting lots of dust and allergens, however, due to their location in your windows and often in high-traffic areas of your home. Removing that debris can help you enjoy our gorgeous custom made curtains and blinds for longer.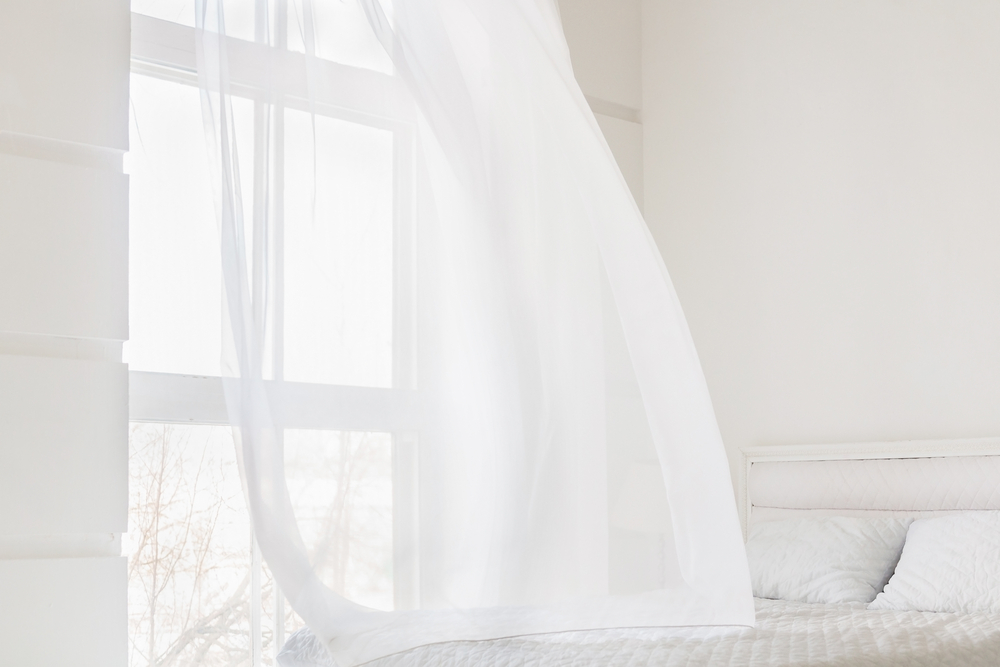 Here are easy and effective ways that you can clean your custom made curtains and blinds from Quickfit:
Caring for your custom-made curtains
Many of our curtains are machine washable, so you can throw them into your washing machine a few times a year and have them looking like new again in no time. They should resist shrinking, stretching, and fading as long as you wash them on the proper cycle (see the tag on your curtains for additional care instructions).
For curtains that aren't machine washable or for homes without a washing machine, you can take your curtains to your local dry cleaner once or twice a year for a proper cleaning.
Alongside routine washing, you may also choose to use natural household cleaners like citrus sprays to keep your curtains free from bacteria. Soft, natural cleaners can also help keep your curtains smelling fresh in the warmer months of summer.
Caring for your custom-made blinds
Of course, you can't wash blinds as easily as you may be able to wash your curtains or softer window coverings. That doesn't necessarily mean that caring for your made-to-measure blinds will be an arduous chore. In fact, our custom made blinds here at Quickfit are even easier to care for than many curtain types; however, each style of blind has its own particular method for optimal cleaning. We've outlined the best method for cleaning your venetian blinds and roller blinds below.
How to wash your venetian blinds
Simply fully extend the blinds and then wipe slats or roller blinds off with a damp cloth. This should remove any dust or stains that have built up over time. For tougher stains, you may choose to use an alcohol-based cleaner.

If your blinds break at all or even if one of your blind slats is broken, you can fix them with ease using our handy tutorials, or even by contacting us here at Quickfit. We're here to help ensure your home flourishes when you purchase any of our custom-made blinds or curtains.
How to clean your blackout or roller blinds
Some sets of roller blinds may be soft enough that they can be submerged in water with ease, in a similar fashion to your curtains. If, however, your blinds are more rigid in their design (like double-layered blackout blinds, for instance), there are still some handy tips and tricks you can follow to clean your roller blinds with minimal fuss.
Simply uninstall the blinds from your windows, and lay them out flat in a light-filled room, so that you can see all potential stains or markings. Use a microfibre cloth and stain remover to gently work out any visible markings, before then leaving your blinds to dry in their flat position.
Once they've dried, feel free to flip your blind panels over and get to cleaning the other side!
~
And there you have it! Three simple tutorials for cleaning your curtains, blinds, or other window coverings with ease. Take it from us, these simple steps are all it takes to keep your window dressings looking as good as new.
Have any questions about our custom-made curtains or made-to-measure blinds? Check out our support resources, including information on how best to measure your windows to order perfectly sized custom curtains for your space. Or get in touch with our friendly team! We're always happy to answer any queries you may have.
Place an order for your custom made curtains and blinds from Quickfit today!