Introducing a brand new style of curtains online and in our store: Shimmer Eyelet Sheer Curtains in white and ivory. These voile curtains are simple and light, which make them a great choice for summer home decor. We love to bring you new products that add value to your home or business.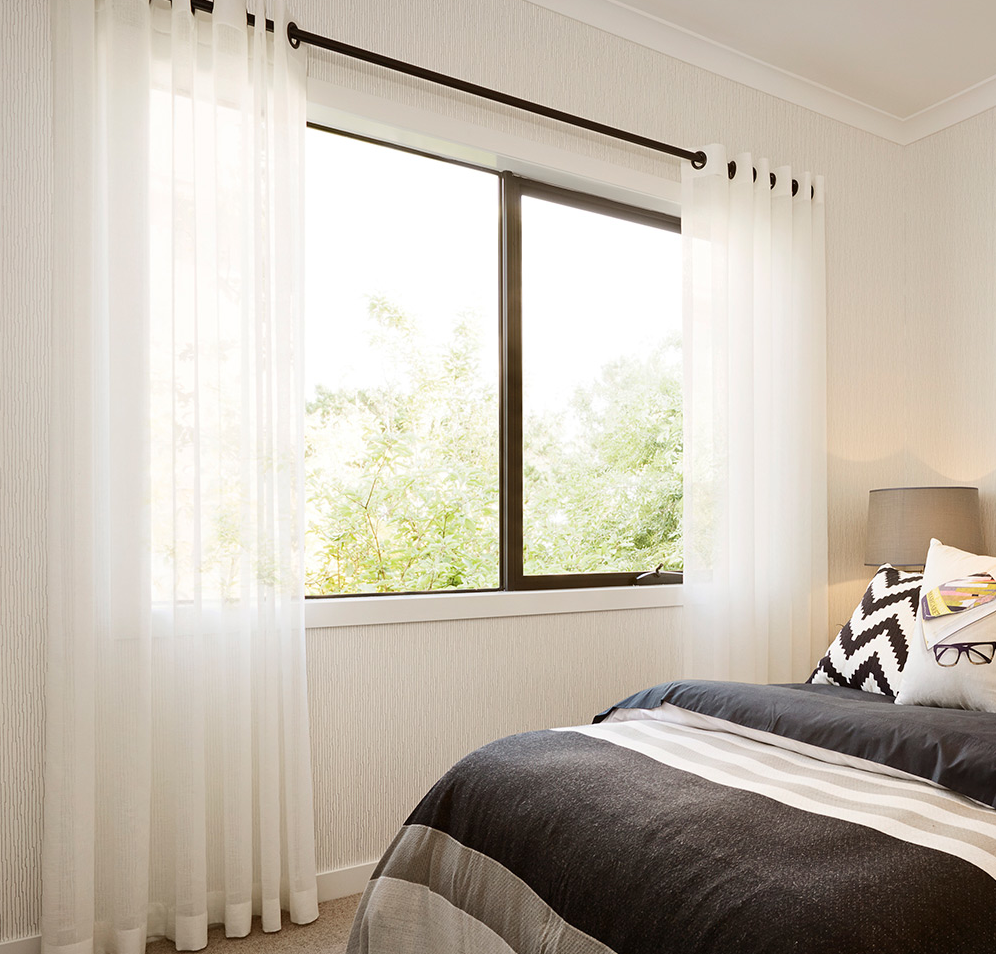 Shimmer Sheer Eyelet Voile Curtain in White ($15.95 per panel)
The eyelet curtain style makes the installation very easy; all you have to do is feed the curtain rod through the 40mm bronzed metal eyelets and hang the rod above the window. The eyelets give the curtain a wave that adds volume to your window decor. This type of curtain has a 221cm drop, which covers the standard window height. All curtains are sold as one 140cm wide panel. We do not currently offer the Shimmer Sheer style as part of our custom curtain creations.
The sheer, shimmery style of curtain is made with 100 percent polyester, making care very easy. The white or ivory colour complement nearly any room style or theme. Since these curtains are made of a transparent, light coloured material, they are great to add to a window without blocking sunlight. Natural light does wonders to a room's look. Plus, it's great to get vitamin D from the sunlight.
We offer you a two week trial period to hang your curtains and decide if you like them. You have a no risk guarantee for the 14 days following your purchase to determine whether you want to keep the curtains or not. This is our way of letting you test out new styles without the risk!
Learn how to care for your sheer ivory or white eyelet curtains online by reading this blog.