We love thinking of creative and fun ways people can use curtains. Today's blog gives a shoutout to our friend Joseph who created a fort using sheer curtains he bought online with Quickfit Blinds and Curtains. Great job, Joseph! Check it out.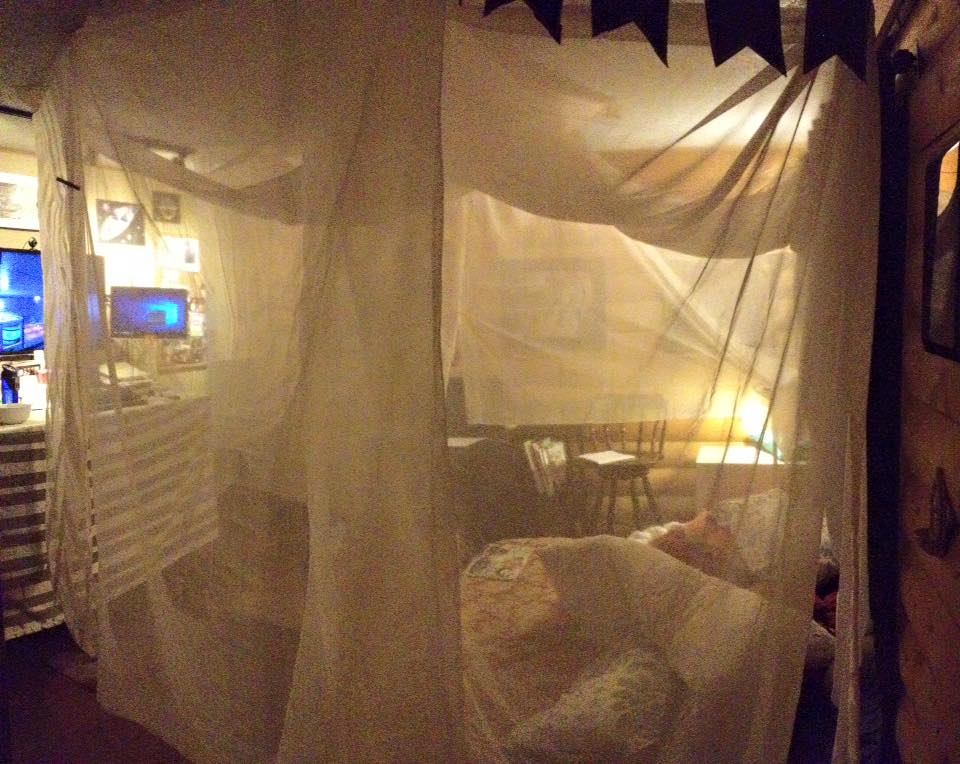 How To Create A Fort Using Sheer Curtains
Find The Perfect Space
A fort can be anywhere you imagine. We love creating forts in bedrooms, living rooms, backyards, and basements. It looks like Joseph created his fort in the family room where he can relax and watch television. When thinking about the perfect fort location, don't forget to think about how you'll attach the sheer curtains to create the enclosure. Too high of ceilings may make construction difficult.
Hang The Curtains
The sheer curtains are a tough material even though they look frail, but they aren't quite as tough as triple layered blockout curtain panels. Therefore, it is recommended to use a fabric tape for a quick assembly; if you're interested in a more permanent fort, you can stitch a hem with a few loops at the top of the curtain to thread metal hooks and hang permanently on the ceiling.
Fill It With Fun
Grab as many pillows as you can find, and throw them inside your fort. Blankets, stuffed animals, and toys are great additions for a kid's fort. Joseph likes to leave the television remote and tablet in the fort for a bit of relaxation time after work. Sheer curtains are essential for this type of fort so that friends, family, and guests can engage with people relaxing in the sheer curtain fort, and those relaxing in the fort can see the television on the opposite side.
You are only a few steps away from hanging a sheer curtain fort in your home. Begin by ordering sheer curtains online with Quickfit.