The dear Queen Elizabeth II has reigned over Australia since 1952 from her Buckingham Palace in England. While it's a bit far fetched for our designers to travel overseas to wander in awe at the Palace's spectacular decor, we were able to find a wonderful Vogue article showcasing the palace interior. We wish we had our own photos to show you, but what we can see of the curtains online will have to do.
The Curtains of Buckingham Palace
The Royal Red Room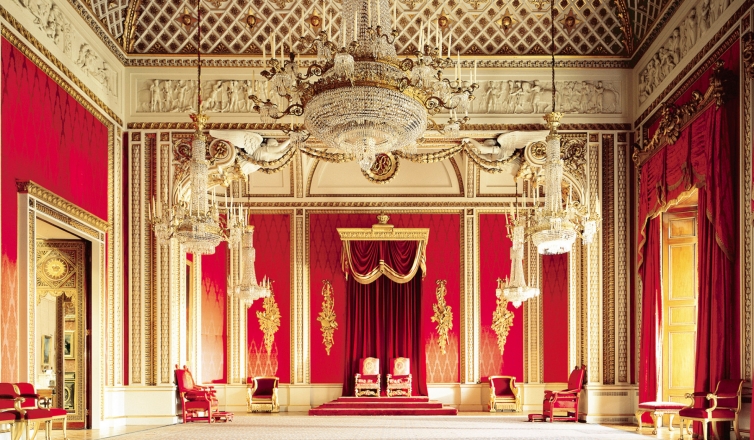 The beautiful throne room of Buckingham Palace exhibits tall gold ceilings and radiant red walls with both red and gold decor. The colours are complementary and dazzling. My eye was immediately drawn to the center of the photo where the empty thrones sit, luscious red curtains draped behind the chairs, perfectly still. Then, look to the right and see just how tall the curtains stretch. The gold and crystal chandeliers must illuminate the room to a remarkable spectacle.
The Gold Drawing Room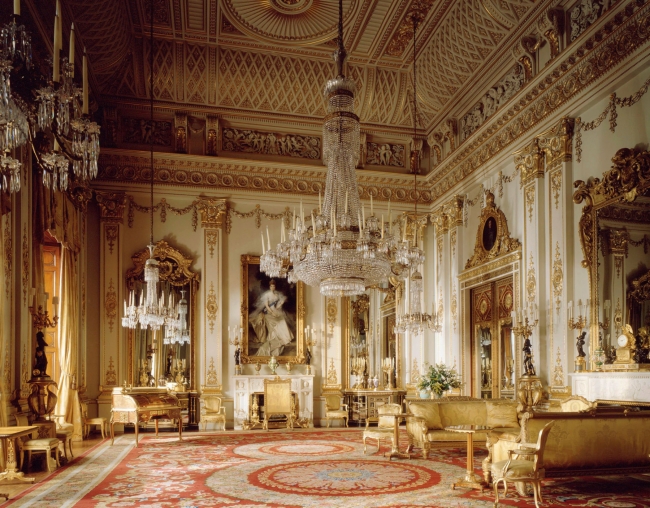 The exquisite gold and white decor, with a small touch of pastel red in the rug, truly shows the royal touch of the Buckingham Palace. The curtains are a bit hard to see in this picture, but the fact that we can see them from the given angle must mean they are extraordinarily large, which is the perfect size for this room. The soft gold coloured curtains continue the theme of the entire room and softly emphasises the embellishments in this drawing room.
Do you dare to style your home like the Buckingham Palace? Start by shopping for curtains online with Quickfit. We can't wait to see what you do with your palace!
Photos were taken by Derry Moore, photographer, and published by Vogue Living.