Posted by Quickfit Blinds & Curtains on 24th Oct 2018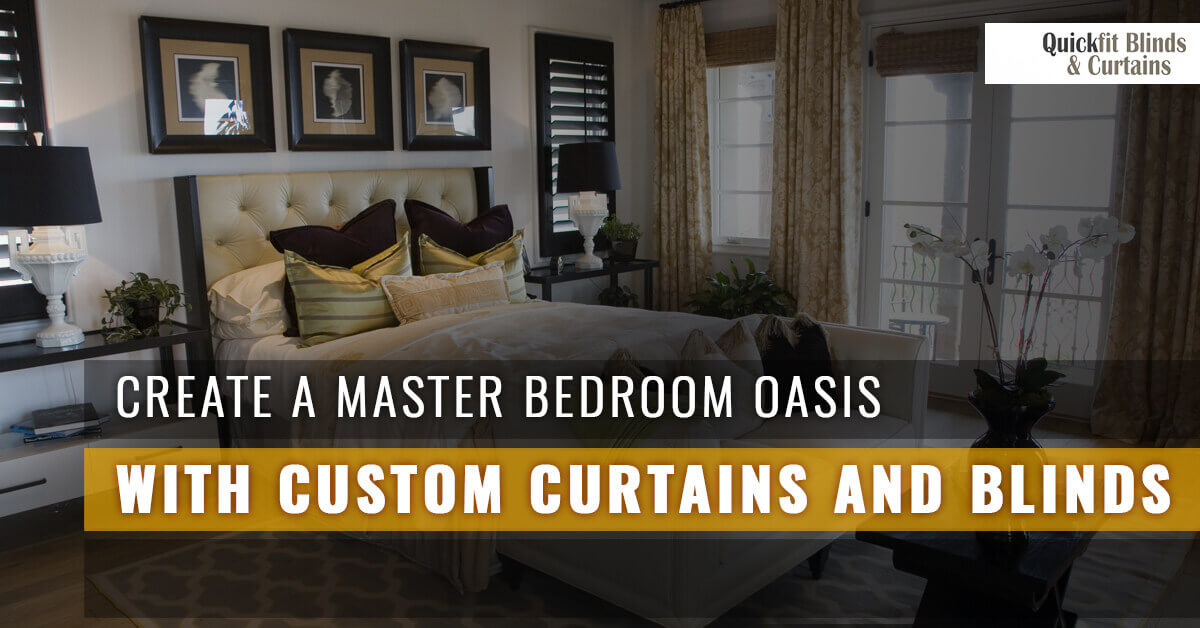 At the end of a long, gruelling day, you want nothing more than to retreat to the comfort of your home so that you can get the rest you need to recharge your battery. If your master bedroom is not the relaxing oasis you want it to be, there are a few easy ways that you can transform it into a serene environment, and Quickfit Blinds & Curtains is here to help. We proudly offer all of the latest window treatment trends you need to make your master bedroom a space that encourages rejuvenation and relaxation. Once you are done reading the tips below, be sure to shop our entire online inventory to discover a world of design possibilities for your new master bedroom oasis!
Five Ways to Transform Your Bedroom
Declutter
One of the easiest ways to transform your master bedroom into a serene, stress-free environment is to banish any and all sources of clutter. Fold those piles of laundry that you have been meaning to get to and move your school work and books elsewhere if you can, then move onto the random clutter that has collected through the years. A cluttered room can lead to a cluttered mind, and that is not conducive to creating the tranquil environment you want. To truly create the master bedroom you have been dreaming of, take the time to sort through the clutter to determine what you really want to keep and what can be donated.

Add Some Greenery
Incorporating plants into your decor is a simple and affordable way of transforming your bedroom into a space that promotes calmness and relaxation. After all, green is a colour that stands for balance and rebirth, and some studies have actually concluded that the colour promotes muscle relaxation better than any other colour. In addition to lending a tranquil aesthetic to your master bedroom, live greenery can also make for an incredible focal point and some plants produce oxygen at night to help you get a restful night of sleep. Whether you choose one large plant or several small ones, you can't go wrong with greenery.
Block Out Unwanted Light
Lighting is an important consideration to make as you are considering giving your bedroom an overhaul. Any lights you have in the room should provide enough illumination so that you can see, but they should not be so bright that they detract from the overall ambiance of the space. Likewise, allowing natural light to come into the windows can be incredibly relaxing, but not when you are trying to sleep in after the sun has risen. A layered window treatment that includes high-quality blockout curtains can help you keep unwanted sunlight out when you are trying to rest, and they provide a layer of insulation to keep the room temperature comfortable.
Incorporate Aromatherapy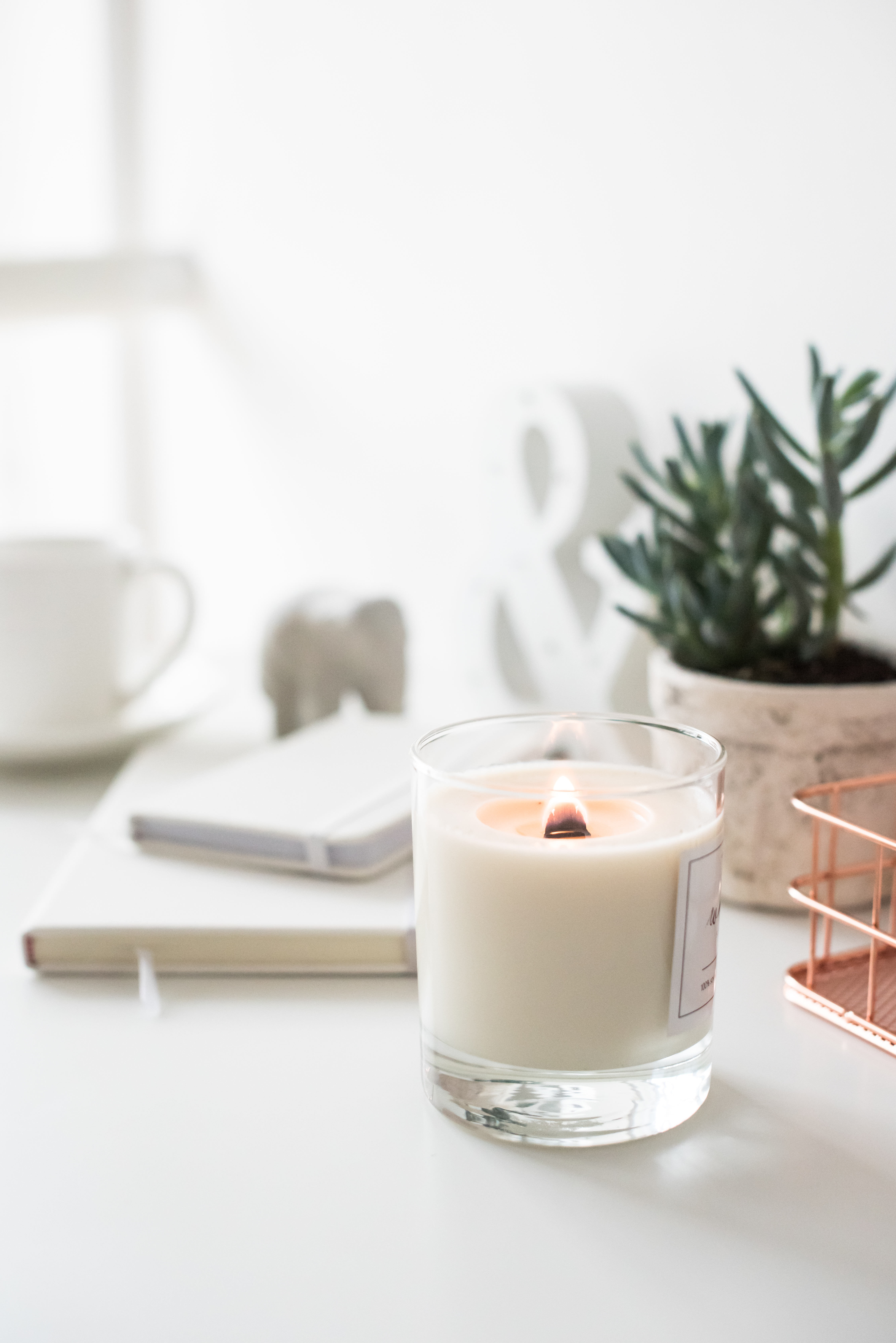 The right scent can have a powerful impact on our emotions, and there are some scents that are especially useful for reducing stress and promoting relaxation. Lavender and citrus scents are best for this, and incorporating them into your bedroom somehow can really help provide the right setting for kicking back and unwinding. If you don't like the idea of having candles or essential oil diffusers in your bedroom, why not incorporate some fresh flowers on a regular basis. Like plants and greenery, fresh flowers make for a beautiful focal point, and they smell great as well!
Choose A Relaxing Colour Palette
Finally, as you take stock of the current design scheme in your master bedroom, take a look at the walls. Are they stark white, or a bright, bold colour? The paint colour that you choose for your room is one of the most important considerations that you can make, as some colours naturally lend themselves to tranquil environments while others don't. For example, soft, watery blues and pale greens are known for their calming effects. Other colours, like bright red, orange, and yellow, are high-energy colours that may not provide quite the environment you want from your relaxing sanctuary.
Shop the Latest Window Treatment Trends Online
The right blinds and curtains are an integral part of creating the master bedroom of your dreams, and you're sure to find all of the latest window treatment trends you're looking for when you shop Quickfit Blinds & Curtains online. Whether you are shopping for sheer curtains to add an elegant, romantic ambiance to your bedroom or you need high-quality blockout curtains that keep unwanted sunlight at bay, we have it all! Not sure which colour of fabric or type of material will best suit your needs? No problem! We offer a no-hassle return policy on ready-made items and free fabric swatches to make your shopping experience as convenient as possible. Need tips on how to measure and install your new curtains and blinds? We can help you with that, too.
Shop Quickfit Blinds & Curtains today to discover the best value blockout eyelet curtains and roller blind deals in Australia!