Posted by Quickfit Blinds & Curtains on 25th Jul 2018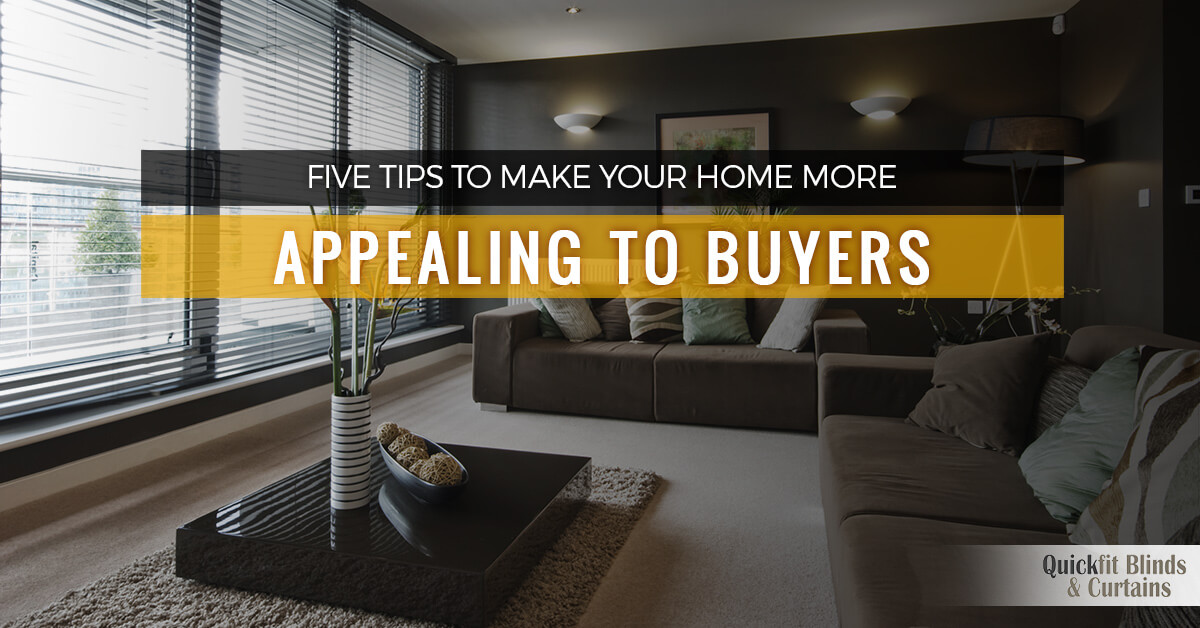 Selling your home can be a stressful and daunting process. It can seem like there are a million details to consider and endless home improvement projects to complete so that your home is presented in the best possible light to prospective buyers. As they tour your home, people want to be able to determine whether or not they could see themselves living there, and in today's post, we'll review five tips that can help make your interior spaces more appealing to buyers.
At Quickfit Blinds & Curtains, we are proud to offer residents of Australia and New Zealand with affordable curtains and blinds that are beautiful and easy to care for. In fact, we offer the best value blockout eyelet curtains and roller blind deals in Australia. Shop our entire inventory today to discover a multitude of incredible deals!
How to Create a Desirable Interior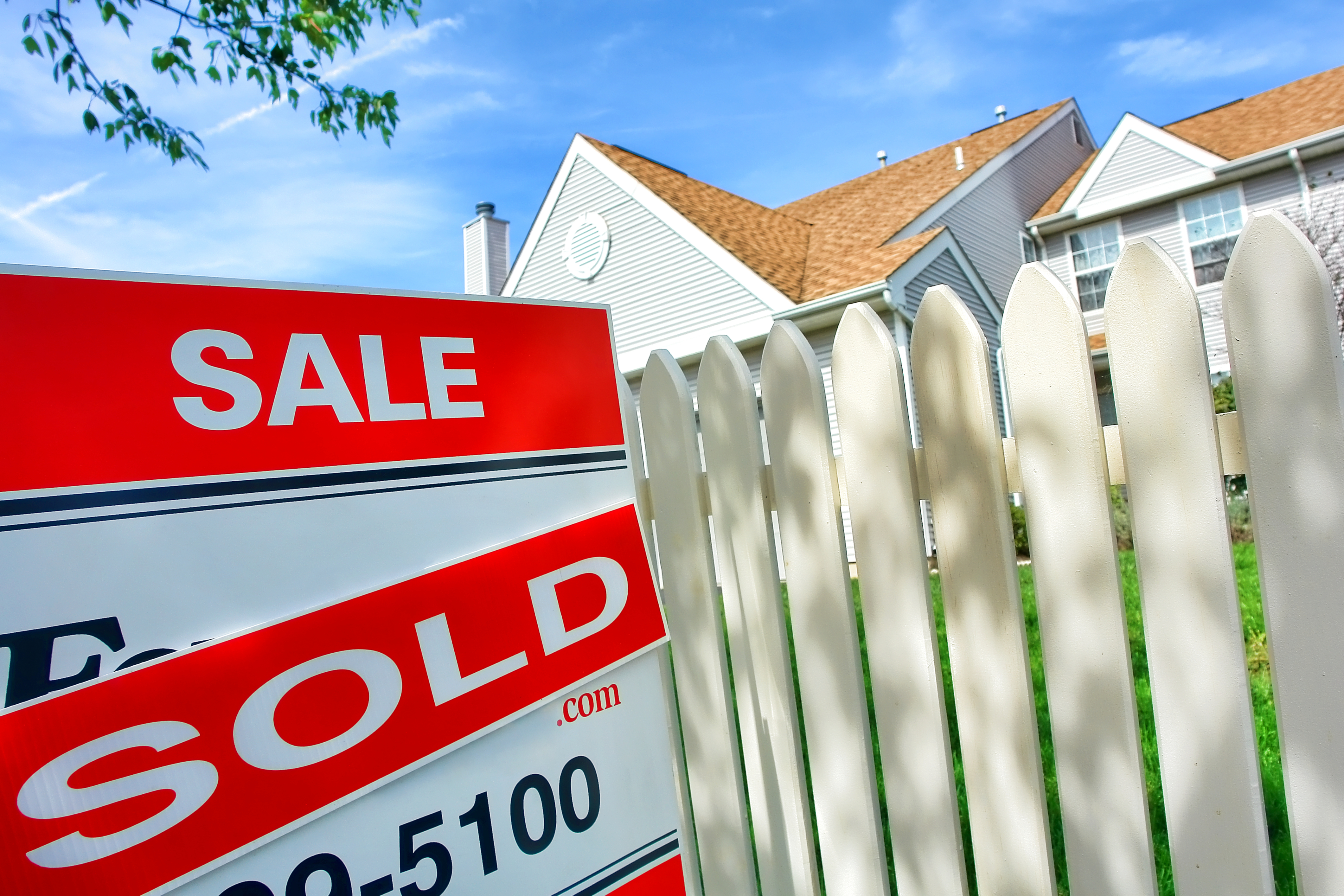 Remove Clutter
Real estate agents and prospective buyers agree — a sure-fire way to reduce interest in a home for sale is having a ton of clutter throughout the inside. Whether it is piles of paperwork in your office or kitchen, toys scattered on the floor, or too much furniture in each room, these items can impede a buyers ability to see their own belongings in the space. Before you list your home for sale, it is helpful to go through each room and rid it of any clutter. This might mean that you have to rent an off-site storage unit to place extra belongings in, or you may choose to have a garage sale or donate items to charity. No matter how you choose to go about it, limiting clutter is the easiest way to let the beauty of each room shine through.
Consider the Condition of Your Walls
As you take a look around your kitchen, living room, bedrooms, and bathrooms, are you pleased with the condition of the walls? If you have outdated wallpaper or wall coverings that are beginning to show their age, it may be wise to remove them prior to listing your home for sale. Likewise, if the condition of your paint has deteriorated over the years or your walls are littered with nail holes or other imperfections, cleaning them up a bit can give the interior of your home a much-needed facelift. Buyers love to walk into a home that has clean, blemish-free walls, and painting them in a neutral colour will further help interested parties picture their own furniture and decorations in the home.
Dress Your Windows
Living in your home day to day, you might not give your windows much thought as long as they provide the light and ventilation you need. However, don't overlook the importance that windows play in the overall interior design of your home. If your current curtains or blinds haven't been cleaned recently, there is no better time to give them a good wash. Likewise, if you still have the same curtains that you hung in your home when you first moved in 20 years ago, it may be wise to swap them out for something more modern. Don't like the idea of spending money on window treatments before you move? When you shop Quickfit Blinds & Curtains, you're sure to find affordable curtains and blinds that complement your home without breaking the bank.

Clean the Floors
Professional floor cleaning is a standard concession that is often requested when individuals purchase a new home, and some homeowners choose to wait until this is requested by the buyer before they have it done. However, hiring a company to clean your floors before you list your home for sale is a great way to show your home in the best light possible. Doing so can help remove those unsightly stains in your high-traffic areas, and if you have pets in your home, it can also be a wonderful way of neutralising any undesirable odours that may be coming from your floor. Prospective buyers will love the look and smell of a freshly cleaned floor, and that could be all it takes to entice them into putting in an offer on your home.
Depersonalise the Space
Finally, in addition to removing clutter and sprucing up the walls, windows, and floors in your home, removing as many personal items as possible can also help your home show in a more positive manner. Just as having too much clutter in a space can hinder buyers from seeing their own belongings in the home, having too many family photos and other personal effects can have the same result. While it might seem like a lot of extra work to remove these personal items, or it might make you sad to start packing things up before you are ready to move, just remember that it could help garner more interest from buyers. What's more, getting a head start on packing can also help make your move easier when all is said and done.
Affordable Curtains and Blinds Online
Are you searching for amazing savings on custom or ready-made curtains and blinds in Australia? If so, then look no further than the expansive inventory at Quickfit Blinds & Curtains. Our online curtain store has everything you need to dress up your windows and make them more appealing to buyers, from elegant sheer curtains and decorative curtains to made-to-measure blinds. We even offer free fabric swatches and a hassle-free return policy to ensure that your shopping experience is as convenient as possible. Check out our special offers and order your affordable curtains and blinds today!